Good Fats vs. Bad Fats: What You Need To Know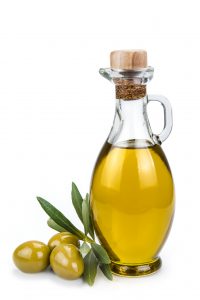 I've been a chef for more than 20 years, and good fat vs. bad fats is still among the most misunderstood and confusing concepts among my clients, students, and readers.
Can I cook with olive oil?
Is coconut oil good for me?
Which olive oil should I choose?
What about butter?
What should I have in my kitchen, and more importantly, what shouldn't I have?
I get asked these types of questions about good fats and bad fats almost every single day.
It's difficult. So many "diet gurus" talk about all kinds of irrelevant, untrue, and sometimes dangerous information.
For instance, did you know that margarine is actually toxic? "I can't believe it's not butter?"…I can! (Avoid!)
Did you know that "pure" or "light" olive oil is the lowest grade of all olive oils? In my video, I make you promise to never, ever buy these!

Click here to get my Eat More, Burn More cookbook.
Likewise, not many of you know that "first cold pressed" is almost irrelevant, and that "extra-virgin olive oil" is the only one you should buy. (Good!)
So I decided to set the record straight. Here is a great video I put together so that everyone knows everything there is to know about good fats and bad fats. Use my years of experience to your advantage.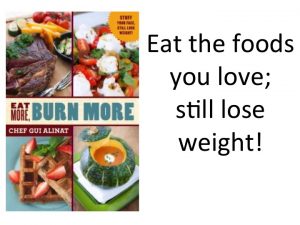 It will help you create a fat-burning kitchen, just like mine. Speaking of fat-burning kitchens… if you haven't downloaded my Fat-Burning Kitchen Checklist, Click Here to get it now.
To Your Success,