How to Make Your Customers WANT to Give You a Referral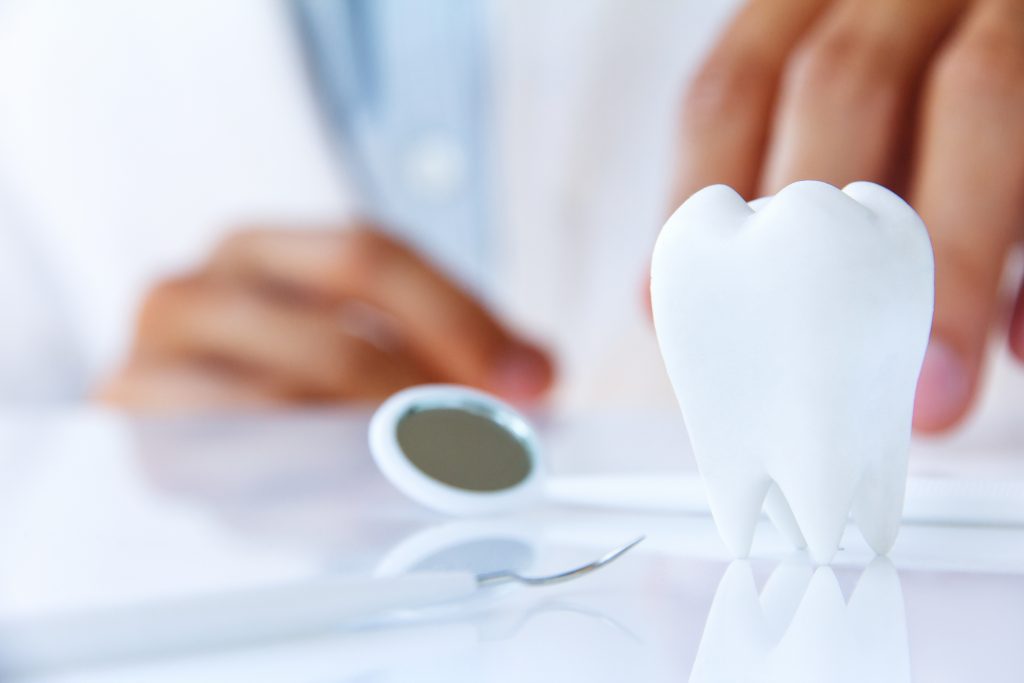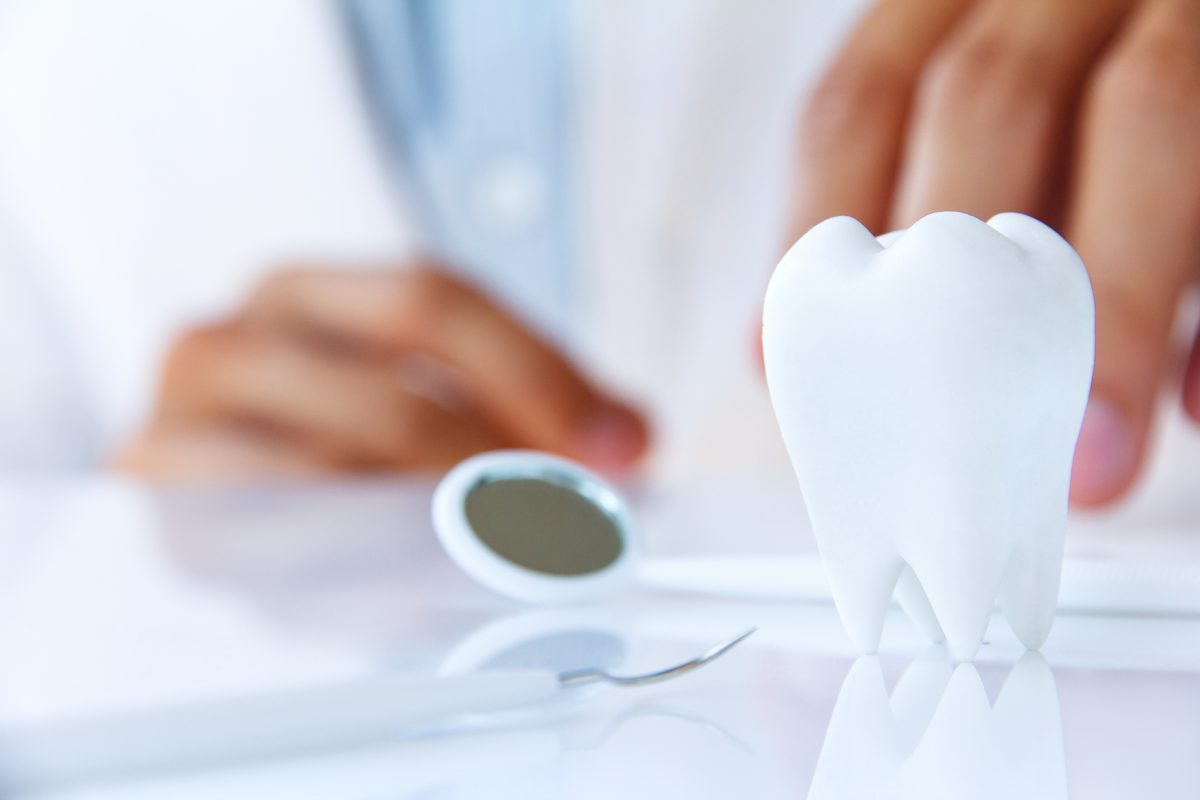 As I was leaving the dentist, the receptionist asked if I would give a referral.
"Maybe you could tell your contacts about us. We'd really appreciate it," she said.
Then she handed me a couple flyers.
I smiled and replied, "sure." Then I walked out of the office.
If you had to guess… what are the chances I'll be giving a referral?
Before you answer, I'll tell you about my experience.
The receptionist greeted me with a smile and friendly hello.
The appointment was on time. (no waiting, at all)
The service I had was good. (I got what I paid for — a check-up and cleaning).
The hygienist was gentle on my teeth and friendly (asked about my job and summer plans).
The dentist took the time to double-check the hygienist's work (he was also friendly).
I received a "goodie" bag with a toothbrush, floss, and toothpaste after it was all over.
Really, I had no complaints.
So why wouldn't I give a referral? The honest truth — I'm lazy.
Unless it comes up in conversation with a friend, 'Hey, I'm looking for a new dentist. Do you know of anyone?'
The chances of me, going out of my way, to tell my contacts about my dentist are slim to none.
Sadly, this is probably the case for a lot of small businesses and professional practices seeking referrals today.
Good Enough Is Not Enough
As I was driving home that day I started thinking about times when I have given someone a referral. The most recent experience I could think of was for a set of frying pans I had bought.
The cookware used a new kind of non-stick and I was skeptical to try it. But, the price was good and there was a full-money back guarantee if I didn't like it. I bought one frying pan.
To my surprise, the frying pan exceeded my expectations. I loved using it so much that I threw out all my old cookware and went to the store to buy more of this brand.
When I was at the store picking out the new cookware, I saw a couple looking at the frying pan I had just bought. I could see they were also skeptical.
I turned to the couple and told them about my experience with the frying pan.
How much I liked it.
How I wasn't sure at first.
And how I'm back to buy more.
They asked me a few questions and then I went about my shopping. On my way to the checkout, I walked by the couple again and noticed they had one of the frying pans in their cart.
Whether or not they bought it because of me, I'll never know, but I'd like to think I had some influence on their purchase.
What Can You Learn From This?
If I hadn't run into this couple, and seen the skeptical look on their face, I probably would have never told them or anyone, for that matter, about my experience with the cookware.
However, because I was in the store and the couple was standing two feet away from me, and I had been in their shoes a few weeks ago, I felt compelled to at least give them my two cents.
What you need to know about referrals can be summed up like this:
Referrals need to be painless. Your customers shouldn't have to go out of their way to give you or your products a referral unless there's an incentive attached. Always ask: What's in it for your customer?
The challenge then becomes how do you best spend your ad dollars. Trading money for referrals does work. Same with trading discounts on your services for referrals. But what if you don't have the budget to offer discounts or cash for referrals?
Then you need to figure out ways to artificially manufacture scenarios like the one I described in the store.
How can you get your existing customers — who've had great experiences using your products — in the same room, standing next to potentially new customers, who might be skeptical or have questions and just need a little nudge?
One way you can do this is by hosting live events.
Instead of buying flyers or handing out business cards to customers to give to their friends. Spend that money on a bunch of food and drinks. Then have a BBQ in the parking lot and invite your current customers, and encourage them to bring their families. Open it up to the public and bill it as a free summer BBQ.
In exchange for free food and a drink, ask everyone who comes for their phone number or email address. Tell them you'll be following up with them to talk about your services. Be transparent.
Obviously, this approach will attract some freeloaders. You might get fake email addresses, phone numbers etc. You're not getting the most quality leads (you get what you pay for), but there are advantages to taking an approach like this.
It gives you quality face time to talk to your existing customers and new ones. You also have a chance to ask questions. Why is this person using a similar product or service and not yours? And finally, it creates a painless way for your best customers to talk about your services.
Best customer: "Are those your kids over there playing?"
New prospect: "Yes."
BC: "How old are they?"
NP: "6 and 4."
BC: "Mine are 7 and 5."
NP: "Cool. How'd you hear about X dental?"
BC: "When I moved here my youngest had a tooth infection and I needed someone to look at her quickly. I went here and they were great. Now my husband, my son, my daughter and myself all go here. You'd love it if you've got young ones…"
Referrals are the lifeblood of so many businesses. It's worth taking the time to do them right. Just remember to ask: What's in it for your customers?
If you can't think of anything specific, maybe you shouldn't be asking them to give you a referral.
Nick Papple
Managing Editor
Success Formula Daily
#NOWYOUKNOW
4 Things You Need to Know About Apple's WWDC
Apple is hosting its World Wide Developers Conference today.
TIME put together a list of the four big announcements Apple will be making. If you're a developer, check this out.
Did someone forward you this email? Get your own copy of Success Formula Daily sent straight to your inbox every weekday. Click here.
Check out what you missed in the last issue here.