Live Content Is Rising in Popularity…Use It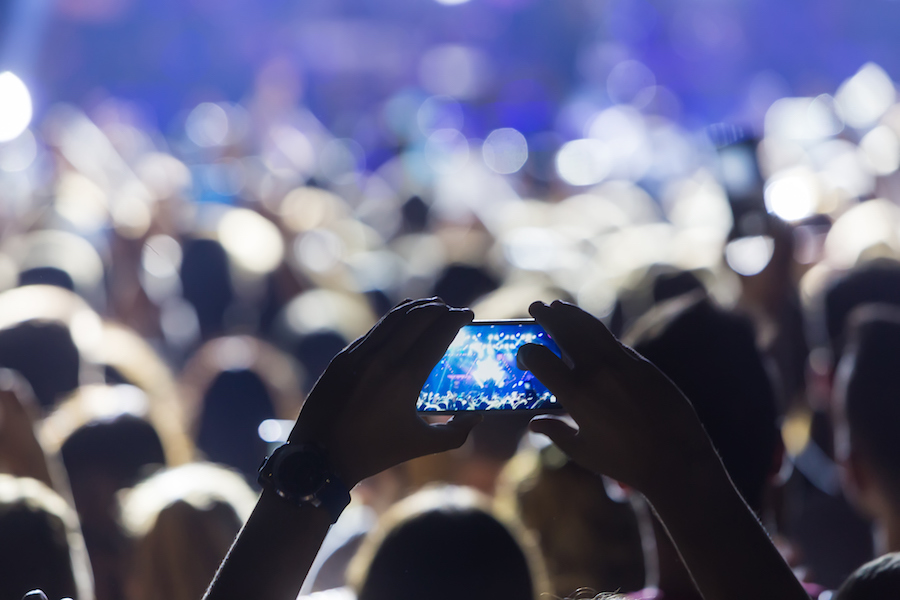 At the beginning of 2016, everybody was talking about how big live content will be and how important it will become for every small, medium, or large business. In hand, video has become a big challenge for many brands out there that try to get results with their content marketing strategy.
What the specialist didn't say is what type of video will rise.
We can have documentary videos, movie videos, ad videos, presentation videos, review videos, or vlogs.
Social media cannot be compared to the television or radio. People use social media because they want something different from this platform. They are tired of prepared shows and videos. They are tired of directed shows that they can't pause whenever they want.
The consumer wants to have the power of getting into the conversation and wants to be part of the experience.
This is why social media gained a lot of attraction. The consumer has the power.
And this is what the top social brands thought about when they started creating live video experiences.
Or as Zipeng Zhen (art director and graphic designer) said in an interview on Flipsnack:
Good editorial design expresses the content without overshadowing it.
Now change the word "editorial design" in this quote with "live video" and you will get the definition of it:
Good live video expresses the content without overshadowing it.
In this article, I will show you how you can create live videos that your community can engage with.
We will talk about Facebook Live, Instagram Stories and Snapchat Stories.
Once upon a time you could only update statuses and upload photos on Facebook. Then the video part appeared and now we have Facebook Live videos.
Creating a Facebook Live video is really easy. To broadcast directly on your profile, tap Status and then click the Live Video icon. What you need to do next is writing a description in the status update (This is your Facebook Live video title). This title is what will others will see in a notification.
But let's say this video is a different type of your audience, so before click the "Go Live" button you can easily choose the audience you want to broadcast to.
The camera can be pointed at yourself or outward to capture your surroundings.
And now you are ready!
Facebook is giving away some tips on what you should do to have more people watch your video and other best practices such as:
Announce the people ahead of time when you will start to broadcast. You can create a visual with the specific date and hour and also what topics you will broadcast about.
Connection is an important factor in Facebook Live, so make sure that you have a strong signal before going live.
Great description before going live. This is the way that you can capture fans' attention and tell them what your Live is about.
Talk with your viewers. Ask them to subscribe and follow you, so they can receive notifications when you broadcast and also just talk with them. Respond live to their comments. Say hello to your commenters.
Melanie Cohn, Social Media Manager at Dunkin' Donuts said about Facebook Live:
During our first Facebook Live session, we garnered great engagement and thousands of views, comments and likes in just a matter of minutes. Within 13 minutes, we had 21,000 viewers, which proves the stickiness of live video and wanting to know what's next.We saw one of our highest average view times ever on our Live video compared to pre-recorded video. This demonstrates the stickiness of live video.
And other brands started using Facebook Live to have a direct connection with their community too.
Why? Because while they are broadcasting people are jumping into the video and commenting, asking a question, and suggesting things to create.
But Facebook is not the only platform where you can create live video content on.
Instagram Stories and Live
With more than 600 million monthly active users, Instagram is one of the biggest mobile platform for businesses and advertisers and recently they launched Instagram Stories. A feature in which you can create videos and photos that stay updated for only 24 hours.
Instagram Stories
After 2 months from their launch, Instagram had more than 100 million users actively engaging with Instagram Stories.
With this feature, you have everything you want from a visual mobile platform: from creating, editing and uploading videos and photos, sending private messages, advertising, and creating content that disappears in 24 hours.
With a good phone and strong internet connection, you can do magic on Instagram.
This is a great opportunity for brands that don't have time and resources to create content for other platforms, so with a good phone and strong internet connection, you can do magic on Instagram. But you should rely on 2 important things: your community and creativity.
What type of content can you create with Instagram Stories?
Everything from behind the scene stories, to short Q&A with your community, or tips and tricks for limited sales.
Instagram Live
And let's not forget about the latest Instagram Live.
You just have just swipe right on your Instagram feed to open the camera, tap the "Start Live Video" button and start sharing for up to an hour. Your followers can get a notification when you go live so they can tune in.
When you are live, you can easily pin a comment for everyone to see or turn comments off altogether. And when you're done, your live story immediately disappears from the app.
But there is another app that has a huge impact on social media – Snapchat
I still believe that Instagram and Snapchat are the King and Queen of visual marketing strategy. Even if the rumors say that they are in direct conflict, I'm sure that these two platforms are on top of everything that is visually combined with mobile.
Or like Gary Vaynerchuk likes to say:
Instagram and Snapchat are the king and queen of attention
And yes, Snapchat is a big player in this game and I can prove this to you with these stats:
more than 60% of U.S. 13 to 34-year-old smartphone users are Snapchatters
more than 7 billion video views per day
over 100 million daily active snap chatters
Marketers and business owners are talking a lot about how to be transparent with your audience and community. So now we have a bunch of tools that can make us more personal with our brand. Snapchat is one of these tools.
Also, Snapchat introduced us to the power of vertical videos that are rising in popularity year to year.
This platform has everything it needs to make the user snap every day: from private chat to Snapchat Stories and Memories and its journalistic side – Discover.
Oh, and I almost forgot about the business part, Snap Ads. These are an awesome way to catch the attention of your ideal audience.
What is Snap Ad?
A 10-second full-screen vertical video ad that appears between Stories. Advertisers can offer Snapchat users the choice to swipe up if they want to view more in-depth content like a long form video, an article, an app, or a mobile website.
For example, Shopify purchased Snap Ads to promote their annual "Year in Music". Spotify's Snap Ads popped up on Discover channel, highlighting a different music genre every day. The results? Spotify got 26 million views and 30% increase a subscriber intent.
You can also create geofilters: on-demand geofilters start with a price of $5 each and Sponsored Geofilters can cost hundred to thousands of dollars.
And guess what? Millennials are in love with Snapchat. So why not start growing your audience right now and make your brand part of their life using this app.
Today is not about creating the perfect content, it's about creating real content that your audience can engage with. If you are transparent and authentic with your community, it will help you get an emotional connection that will help your brand get closer to the user.
I presented you the top three social networks on which you can use live content to engage with your audience and create a bridge between your brand and customers.
But remember there is no universal road to success! Why am I saying this? Because I believe every brand and business has its own context and you need to experiment, test, and measure your impact.
It's about your execution and the results you want to have.
First published on Duct Tape Marketing
About the Author: Robert is the Visual Marketer and Brand Evangelist at Bannersnack, a professional banner design app. He is a guest contributor on Duct Tape Marketing and writes regularly on his blog about marketing, social media, and content marketing. He is passionate about visual marketing, Instagram, and the future of digital marketing communication.