5 Insanely Actionable Tips to Increase Your Revenue by 20% (in 20-minutes or less)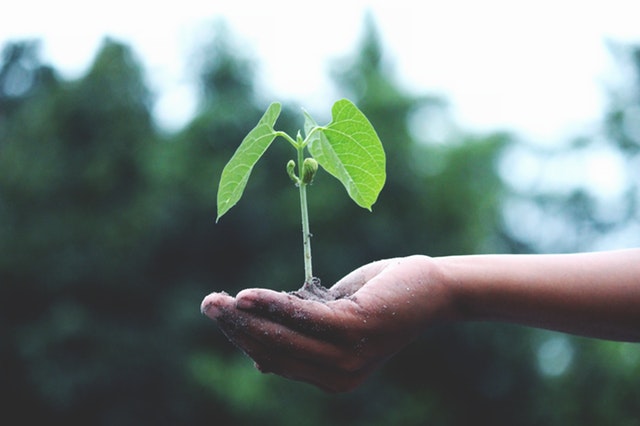 Every single business has 'holes' in it.
It doesn't matter if your business is called Tesla, Facebook or Slick Rick's House of Barbecues…
There is a gap between how much money you COULD earn this month and how much money you'll actually make.
I'm not saying your business is broken – I'm suggesting it COULD be making you a lot more money…by the end of the day.
The good news is, these holes are easy to plug.
The better news is, it won't take you as long as you think.
Here are 6 methods you can use– literally in the next 20 minutes – to increase your revenue by up to 20%.
1. Create an "Email Super Signature"
Chet Holmes – a legendary business consultant and strategic coach – taught us a great lesson when he said, "Only 7% of any marketplace is actually thinking about making a purchase at any one time."
There is no surefire way to 'make' someone want to buy your product right now – but if someone has chosen to engage with your message or business…
You can be fairly certain they're interested in what your product can do.
It may take a few days, or several months, for them to reach the point where they are ready to take action and pull out their credit card…
But RIGHT NOW about 7% of your followers, subscribers and potential customers are thinking about buying the very thing you offer them.
And if you don't make it EASY for them to take action and make a purchase this week…
…your business has a gaping hole in it.
The easiest way to KEEP your product, service or solution at the top of your audience's mind is with a sneaky marketing hack called an email "Super Signature."
If you're subscribed to the Early to Rise newsletter, then you've already seen one of these before 😉
Simply put, a Super Signature is a call to action included in the PS line of your emails that gives your subscribers the opportunity to make a purchase.
In my experience, the highest converting offers to promote are:
Free books + shipping
A complimentary consultation call
Your tripwire offer (a lower-end product under $50)
A "strategy" call to sell your coaching/mastermind/service
Here's an example for you could model in the next email you send to your list.
---
PS Whenever you're ready, here are two ways I can help you increase your income by 20%:
1. Learn How To Attract Clients From Social Media
If you're not earning $2 a week from your Instagram following, something is wrong and I can help you hit that number. Use my Social Story Selling System and learn a done-for-you system to repeatedly get new leads, customers and clients.
2. Double Your Productivity With Coaching
If you'd like me to help schedule your "Perfect Day" and create a detailed plan for you to reach your goals (and give you the accountability you need), respond to this email and we can discuss the details from there!
---
I know this sounds ridiculously simple… but it works.
You write this out ONCE and attach it to every email and that's it?
Something this basic can't POSSIBLY increase your revenue by 20%, right?
Look, your email subscribers are not on your list for fun. They want you to help them achieve their goal – and if they're opening your emails, they trust your ability to help them.
At some point in the near future they'll be ready to take action to get what they want. Will you make it easy for them?
I was first introduced to Super Signatures by an entrepreneur speaking at a conference years ago – and I was shocked to see his data proved this one simple tactic measurably increased sales by several thousand dollars per email when he began using it.
Don't make your prospects jump through hoops when they become ready to become a customer
2. Give WAY More Calls To Action (Like, A Lot More)
Chances are your business has a presence online and you post content on social media, your podcast, YouTube, or you write regular blogs.
Quick question – do you make a call to action at LEAST twice in every piece of content you publish?
If not, your business has another hole in it – and you're leaving more money on the table.
Regardless of the action you want your audience to take…
Whether it's subscribing for a Lead Magnet, booking a sales call, walking into your shop, registering for a webinar or purchasing a course..
You should be encouraging them to take that action CONSTANTLY.
The best part?
It takes no extra effort to implement this tactic.
In the first 60-seconds of your IG story, podcast, blog, or YouTube video, simply say something along the lines of…
"Today we'll be talking about how to hit your revenue goals for 2020 – and before I forget, you might like my (name of Lead Magnet). Click the link below and grab yourself a copy and I'll show you how three ways to double your income this year"
Simple. Non-invasive. Easy and fast to add to your marketing today.
You can repeat something similar at the end of your content and – provided your content delivers tangible value – this will help your business grow faster.
As with the email Super Signature, your goal is to keep your product/service at the top of your audience's mind EVERY time they engage with your content.
Implement this tactic TODAY and I promise, you'll be surprised by the result.
3. Double-Down On Your Best Payday
Growing your business by 20% doesn't mean you need to do 20% more 'things'.
More often than not, it just means doubling down on the 2-3 things that are already working.
Think back on the last 12-24 months and identify the most profitable promotions or campaigns you ran. That's your "Best Payday" – the thing that has brought you the most clients or customers.
Your next 20-minute step to double your revenue is very simple: Run it again.
It doesn't matter if we're talking about a webinar, live event, email campaign or product launch…
If it worked well once, it'll work again.
You likely still have all the assets ready to repurpose – emails, web pages etc…
Your business has likely grown over the last few months and years and you have a growing audience of people who have yet to ever see that "Best Payday"…
And I'd be willing to bet that less than 100% of the people who knew you when you first had your "Best Payday" engaged with it.
If you're still not sure if you can run the same promotion twice – think about McDonald's Monopoly promotion that runs every year.
Would you advise them to try McDonald's Tetris next year, or keep doing more of what's already working?
Exactly.
Double-down on YOUR Best Payday. In fact, you'll probably find you can make it work even better if you…
4. Use The Two Most Powerful Words In Business
Most people who hear your offer or pitch are skeptical…
(Notice how I didn't use the word 'cynical' there?)
They don't believe the kind of results you CAN deliver are actually possible – and that's totally normal and understandable.
It doesn't matter if you help your customers lose weight, earn more, have healthier relationships or purchase their first home…
If your prospects have never achieved anything like that before, they aren't going to believe it's possible…yet.
If we know that the people who hear your offer are uncertain about their ability to achieve what you promise, you must address these concerns head-on.
Eben Pagan – serial entrepreneur and marketing coach – once advised us to "enter the conversation already happening inside your customer's mind".
And we do that by using two words…
EVEN IF.
Once you've made your offer or pitch to your followers, try following up with an email that acknowledges – and solves – their real concerns and objections in the most honest fashion possible.
This might sound like…
"Even if you've tried every diet and exercise program in the world, intermittent fasting can help you lose weight…"

"Even if you're in debt, you can still purchase your first five homes in the next five years. Here's how that works…"

"Even if nobody knows you exist and you don't have a budget for running Facebook ads, you can still get clients from social media. Let me show you a case study…"
Most people who hear your offer or pitch have some kind of skepticism or doubts in the back of their mind feeding them reasons NOT to buy – and if you don't deal with them head-on…
Those concerns will be all they think about when they see your offer.
The trick is to acknowledge and validate their fears and concerns…and then show them why they don't apply to YOUR offer.
Show them examples of people just like them who have achieved the result they're looking for, or demonstrate to them that their doubts shouldn't stand in the way of their success.
Writing two or three emails to follow-up any offer, promotion or campaign you're currently running won't take you more than 30 minutes – but it will mean everything to someone who WANTS to buy from you (but thinks it's a bad idea).

If you're offering your product or service without proving to your audience that they can achieve their desired result "EVEN IF (insert objection)"…
…You guessed it. your business has a hole.
Luckily, it'll only take 20-minutes and 2-3 paragraphs of copy to patch it.
5. Create A High-Ticket Offer
Every potential customer has a preference for how they want to achieve their goals.
For example, some people prefer the "done with you" or "done by you" models like…
Buying courses and attending a live training
Reading books
Group coaching
Online groups/masterminds
Seminars and live events
But there's a small group of buyers in YOUR business who would rather pay a ton of money to have someone else do the work FOR them.
And yes…Those people exist in your audience right now.
No matter what you offer, there'll always be someone who wants the Platinum Experience.
If you sell clothes, someone will be happy to pay you to be their personal stylist.
If you sell supplements, someone wants to pay you to be their personal trainer/dietician
If you sell an online course, someone wants to pay you 10X the price of the course for personal consulting
So the only question is…
Do you have a high-ticket product to offer them?
There's a two-step formula to creating a high-ticket offer for your business, and it goes like this:
Decide how much work you're able and willing to do for your customer
Decide how much you want to charge
That's it.
Here are a few examples…
If you're in relationship coaching, are you willing and able to work in-person (or over Zoom) with a couple to help them improve their communication and partnership?

If you're a nutritionist, are you willing and able to email your clients a custom meal plan, shopping list and recipes every single week?

If you're a business consultant, are you willing and able to listen to recordings of your client hosting negotiations, running team meetings, or helping them schedule out their week?
If you CAN do more for your clients to help them solve their problems – and you actually want to – someone with money will pay you whatever you want to do exactly that.
As they say, if you've got a problem and money can make it go away, you don't actually have a problem.
Not inviting your customers to give you money to make their problems go away is (say it with me) a big hole in your business.
But if you have the time to dedicate to it, it's a hole you can fill TODAY.
Conclusion
Growing your income by 20% doesn't mean making increasing your workload by 20%, or creating 20% more content, or spending 20% more on advertising.
It simply requires some small changes and quick shifts.
With the five tactics I've shared with you today, you can easily add an extra 10-20% to your bottom line by the end of the week.
Over to you…
Which of these strategies are you going to try TODAY? What tactics have YOU used to increase your income in the past?
Let me know in the comments below.