How to Live Large in 2013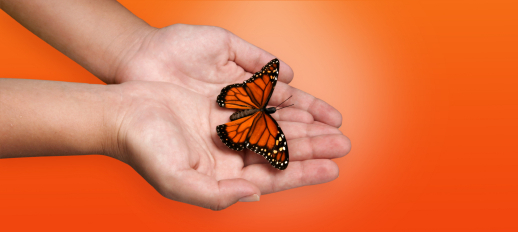 In 2002, a few months after graduating from the university, I was working as a Personal Trainer for $10 an hour at a local Y.M.C.A. My goal was to save $10,000, which was a 5% down payment for a house.
After three months of working at the local Y.M.C.A. my boss informed that I was due for a $1 per hour pay raise – get this – in one year's time. No joke. I quit on the spot and quickly realized I needed to take matters into my own hands.
It reminded me of a quote by Robert Kiyosaki, "It isn't your boss' job to make you rich, it's your boss' job to provide you a paycheck." I quickly discovered that there was no way I was going to be able to move out of my parents' home unless I made a shift.
The Y.M.C.A. felt I was worth only $10 an hour and I disagreed so I decided to take ownership of the situation.
I knew I wanted to stay in the fitness industry but wasn't in a position to move out of my small town of Guelph, Ontario to work in the "big city" of Toronto, where personal trainers made almost double the starting salary. Since this wasn't in the cards, I applied as a personal trainer at another gym to work for a "big shot" who was known for driving around town with a different Hummer every few months — I didn't know anyone under the age of 30 driving a Hummer so I figured I would find out his secrets.
The position was Membership Sales Coordinator. Yes, I was that guy who made you fill out a waiver, dragged you around for a 30-minute tour of the gym and then pulled some old-school sales tactics in a closed-door room to get you to sign your life away for a 12-month gym membership.
After graduating with a $50,000 university education in Exercise Science, I was working as a salesman. I earned a small base salary ($1,200 a month) plus a pathetic commission structure. Essentially, I was in charge of writing my own paycheck.
It was a love-hate relationship. For anyone who has worked on commission, you know what I'm talking about. Since I was driven by goal to save my down payment, I decided to start reading as many selling, wealth creation and personal development books as possible. I was a huge Jim Rohn fan (highly recommended if you're seeking to better your personal and professional life), one of the leading U.S. business philosophers. He speaks frequently about taking responsibility:
"You must take personal responsibility. You cannot change the circumstances, the seasons, or the wind, but you can change yourself. That is something you have charge of. You don't have charge of the constellations, but you do have charge of whether you read, develop new skills, or take new classes." – Jim Rohn
I had to make the most of little Guelph, Ontario at the time. I couldn't control the rates the gym dictated. I couldn't control the gym's bad location. I couldn't control the fact it was in a "less-affluent" end of town. I couldn't control the lousy salary my boss was paying me. However, I could control how well I performed every time someone did arrive for a potential gym membership. So I focused on the positives and decided to make a name for myself.
In fact, my claim to fame at the gym was that in my first month of selling personal training, I broke the sales record and sold over $30,000 in personal training sales, by myself, when the previous best month was around $7,000 (and this was in a 10,000 square foot gym). And I did that on top of working 74 hours a week as a personal trainer.
However, things ended pretty badly at that gym (another story for another day) and I was (physically) forced into quitting.
Fortunately, at the same time I met a very young and successful business owner who introduced me to a new way of thinking and gave me the confidence to make a name for myself in the fitness industry, even though I came from little old Guelph, Ontario. This new way of thinking can be summarized as:
"Everything you have in life is exactly what you deserve to have, and everything you want to have."
This philosophy seriously impacted me. What do you think of this statement? That everything you have in life is exactly what you deserve to have, and everything you want to have. Do you buy into it? This question is critical, because from my 15 years of athletics and six years of business, I have found that the results rarely exceed your acceptance of this philosophy.
Life is full of choices, and we can choose to take responsibility for everything we have in life (whether it's today or next year), or we can choose to blame it on others, make excuses for ourselves, and deny responsibility.
Here is a great illustration that provides visual clarity of the difference between taking responsibility (described as playing above the line), and abdicating responsibility (playing below the line).
It's very easy to play below the line — because most people choose this way. Society reinforces this attitude. The results that my clients are striving for are NOT easy — we are focusing on fulfilling our potential so there is no room for blaming others. It's not acceptable to say, "It's out of my control." This is the firm and clear message of James Allen's classic book, "As a Man Thinketh."
Even if you're not ready to accept this fact, start dwelling on this concept in depth. Every aspect of your personal, professional and physical life is in your control and can be created and changed for the better if that's what you desire. I believe that if you start living large by taking responsibility over all areas of your life then you'll benefit greatly. I hope you start taking responsibility for everything you have, do and are in life from this very moment forward.
Make it happen!
[
Ed. Note
: Vince Del Monte is the co-author of Hypertrophy-Max, the world's most popular muscle-building coaching program. He's also the author of the best-selling No Nonsense Muscle Building course. Vince is a serious student of personal development and has been a long-time newsletter subscriber of everything that Craig Ballantyne has written.
Click here to build more muscle with Vince
.