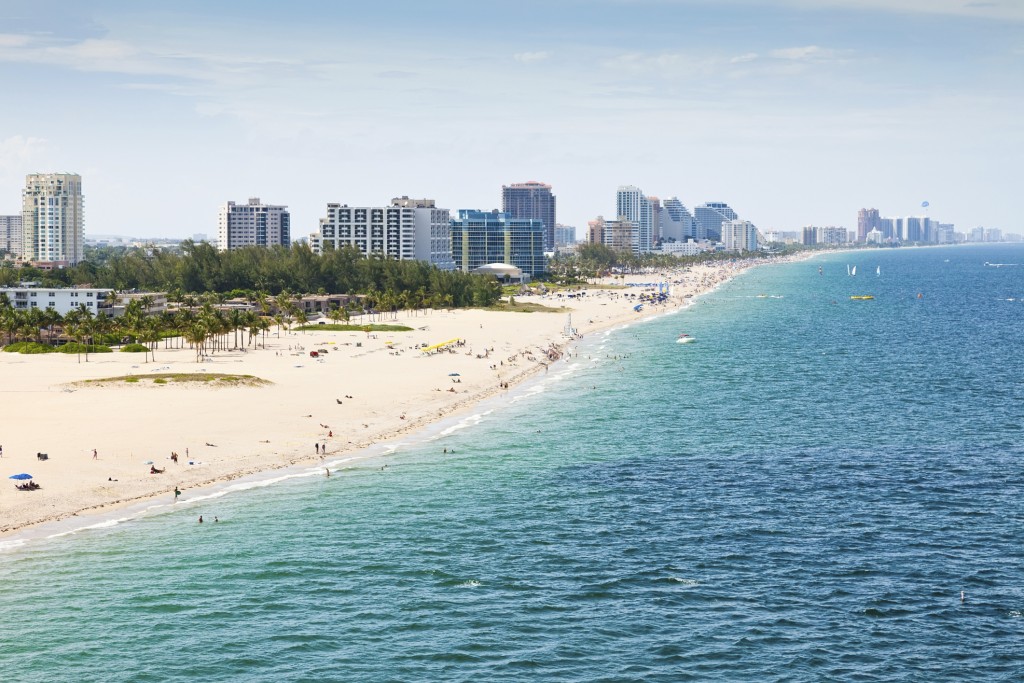 Funny how some things were meant to be.
It was a gorgeous April morning in Miami. Twelve of us had spent the previous night enjoying dinner at the Italian restaurant, Il Gabbiano, followed by a Miami Heat basketball game as part of a guy's weekend trip away. The next morning in the hotel I went through my routine of writing, meditation, and weight training, before heading out on a short walk around the waterfront.
As I stepped out of the hotel, there were two choices. Take a left and walk towards busy Biscayne Bay Boulevard, or turn right and walk a quieter loop around the Intercontinental Hotel. Had I chosen left, I wouldn't be writing this article.
I took the road less traveled, and turned right, where I soon bumped into Bert, one of the other guys on the trip. He was a friend of a friend, and he and I had only met briefly the night before.
"Craig," he said as we stopped to chat, "I was hoping this would happen. Your articles have been a huge influence on my personal transformation and one of my goals this weekend was to speak with you in private."
"Thank you, Bert," I replied. "Care to join me for a walk?"
We set off a longer loop of downtown Miami, passing the big hotels like The Epic, JW Marriott, ending up a half-a-mile down Brickell Avenue at The Viceroy before turning back.
Bert told me how he had been using the classic ETR Success Principles to get out of a bad spot in life. "When I broke up with my girlfriend," he said, "It hit me a lot harder than expected. That was the impetus for me to change my life. Originally I wanted to change 'just to show her', but soon I got over that and began focusing on becoming a better person."
"The best thing you can do for yourself is to make everyone around you better. You can't make a physical transformation without making an even bigger mental and spiritual transformation," I told him, repeating what I have said hundreds of times to my fitness website readers. "You must make time for taking care of yourself. This is how you change for the better, improve your life, and increase your ability to help those you love and who depend on you. Take charge. Take control. Take action."
"That's exactly what I've been doing, Craig. I get up earlier and spend my first thirty minutes in spiritual meditation," Bert explained. "I exercise and eat better. I'm not a big reader, but I listen to audiobooks, Zig Ziglar presentations, and Jim Rohn speeches while I do my renovations."
"The biggest improvements have come in my business. I'm a self-employed general contractor, and before this awakening I had a scarcity mindset. Even though I was building mansions for professional athletes and wealthy bankers, I was charging so little that I was practically working for free. But now I've developed a greater feeling of self-worth and abundance."
"Bert, I understand the feeling," I replied. "You were grasping so hard trying to hang on that you were squeezing out any chance of success. But now you've loosened your grip and that's allowing the abundance and opportunity to flow into your world. I was once just like you."
It's always tough for me to admit what comes next. Readers, clients, and friends like Bert only see the me of today, the one lucky enough to write these articles, and to be in business with great leaders and better friends, like Matt Smith, Bedros Keuilian, and Joel Marion.
They had never met the Craig Ballantyne of the 1990's and early 2000's where I too had a scarcity mindset, where I thought everyone was competition, rather than a co-operator, where I tried to do it all myself, rather than admitting my weaknesses to a mentor that would have been able to show me the way.
What Bert didn't know is that I have worked just as hard as him to change. I shared with him my introverted nature, and that walks and conversations like this one were something I would have foolishly tried to avoid when I was younger.
I held on too tight to my comfort zone. It wasn't until I loosened my selfish grip on opportunity that abundance rushed into my life. When I did that, success came quicker and easier when supported by friends and mentors.
"Craig, in my church, we use the phrase, 'Let go. Let God." Bert was now mentoring me.
Fifteen years ago I would have turned away from his teaching, thinking that I was above learning from a student. But over time and under mentors like Matt and Mark Ford, I have realized the importance of every piece of advice that comes my way. That is why we have a core value at Early To Rise called, "Always be learning and improving." The source of good advice doesn't matter, all that does is what you do with it.
"Thank you, Bert," I replied. I will not forget his lesson.
We returned to the hotel. I encouraged him to spend time with others in our group of twelve that would also be able to support, encourage, and inspire him. "Spend time with good people, open your mind to abundance," I said, silently reminding myself to do the same.
This magical morning meet-up was meant to be for Bert. It was his opportunity to meet me, to show me what he has accomplished, to share his story that the ETR principles can bring you greater abundance, satisfaction, and happiness in life.
But it was also meant to be for me, to show how far I've come from my selfishness, to satisfy me with the knowledge that ETR's articles and daily emails are inspiring people to physical and mental transformations.
"You don't know how many people ETR is reaching," Bert said as we parted ways back to our rooms in the hotel, "But trust me, the essays and messages are changing lives."
It's good to know, and it's good to let go, and let the good shape your world.
Whether you relate more to Bert, struggling to make a transformation today, or to me, struggling to get your message heard and used in a world that needs it, just realize that you must not give up. But you can't squeeze too tight either. Give your grip on life room to breathe, keep taking action, get up early, associate with the best people you can, and open your heart and mind to abundance. Let go, let the good in. It will come. It's meant to be.