Give Your Website a Trust Makeover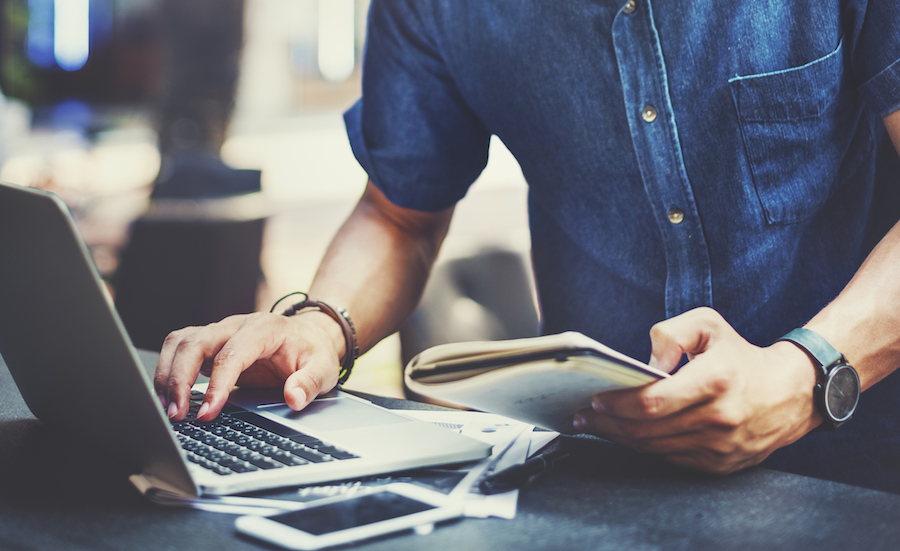 Your online sales could gain a boost from a website makeover. And more than looks, it's important to emphasize trust.
It's no secret many consumers remain highly skeptical when it comes to placing orders over the Internet. Recent studies show this trend is only getting worse, despite the fact that most of us know shopping online for a product or service is significantly safer than using a credit card in a restaurant.
Is "Web Shopping Fear" a thing?
Absolutely.
Is it hurting your online sales?
Most likely.
This is mainly due to stories in the news of website and email hacking, credit card fraud, and identity theft.
Of course, the media doesn't report on the millions of transactions that occur online every day without a hitch. That's not juicy enough. Nevertheless, this consumer "trust issue" is an online sales barrier that's not going away any time soon.
An example to consider:
Pat encountered a personal problem and wanted to talk to a therapist, however unpredictable work hours prompted her to search for therapy help online. Pat landed on a site called BetterHelp.com. The site had four distinguished seals, including one that assured medical history privacy and another indicating the company's membership in a professional organization of trained and certified counselors.
"This information calmed my fears," said Pat, "so I went ahead and booked an online appointment. I was assured that the first seven days would be free of charge and that after this period of time if I decided to continue I would be charged a set fee once a month, subject to terminating with just a click of a button when I was ready. Both proved to be true. I wish every online company took such reassuring steps for their potential customers. I will not give my business to anyone that does not show me their integrity upfront."
If you want to be one of the Internet businesses that provide superior, top-notch assurance, then take the time to give your site a 7-point consumer trust makeover.
It's a quick and easy sales-boosting opportunity.
The 7-Point Extreme Consumer Trust Makeover
Add a recognized "Trust Seal" to your website. That will require a bit of research on your part, but it will be well worth the time since you do not want to post a seal that costs a fortune only to find it was waste of money. There are several Trust Seals to choose from so take time to study the ones available. Your best bet is to experiment with a couple by performing an A/B split test to determine effectiveness on your site with your unique visitors and sales.
Use authentic customer testimonials (both written and video) as "social proof" for your company's products/services features and benefits. This is an essential point. There is nothing as valuable as the actual words from your satisfied clients. It only takes one bad review to undermine, even ruin, your reputation, despite hundreds who may applaud you.
List an address and phone number on your website even if it's a mailing address and answering service or voicemail. Potential customers want to know they can reach someone if they have a question, concern, or wish to register a complaint. Keep your customers on your side at all times by anticipating what they want and need and then providing it.
Display the proper "Legal Documentation," such as a Privacy Policy, Terms of Use, and any Disclaimers that are legally appropriate for your website and industry.
Spend time on your "Mission Statement" and "About" pages. Keep these personal, sincere, and uplifting. This will go a long way to endearing your company to new visitors and prospects. Adding your signature in blue script font gives a nice personal touch to any statement pages.
Create a fun company logo that makes people smile and believe in you. Perhaps a cartoon character or an interesting photo of your smiling team. My local chiropractor has a great photo of his entire staff jumping mid-air outside in the office parking lot with big smiles on their faces. It's outstanding!
Craft a catchy, cool slogan or tagline for your company with the goal of separating yourself from the competition. In an instant, visitors 'get' who you are and what you do. Keep it to one sincere and crystal clear sentence. This is another way to establish authenticity and trust. TIP: To make your company slogan 'speak' off the page, you can add quotations, italics, and even an exclamation point! Use your tagline on your website, in email signatures, and other marketing literature. For example, a San Diego dentist was known for his catchy slogan, posted in the window of his office. "Tooth—or Consequences. We're here to help."
*****************SPECIAL ANNOUNCEMENT*********************
Change Your Life In 8 HoursAdvance your personal and professional happiness, plus more productivity and a way to eliminate mental clutter.
First, answer the Million Dollar Question
**************************************************************************
I'm continually astounded by how many otherwise experienced Internet marketers completely overlook the sheer sales-boosting power that comes with a "consumer trust website makeover."
Bottom line—
To maximize your website's sales, you must do everything possible to gain your visitors' trust. And more importantly, to keep it!
Exclusive to Early To Rise, subscribers can receive one completely free lifetime membership as part of the new HONESTe Partner Program.
Begin your website's extreme makeover today.