Why Finding Focus is the Single Biggest Success Factor for Entrepreneurs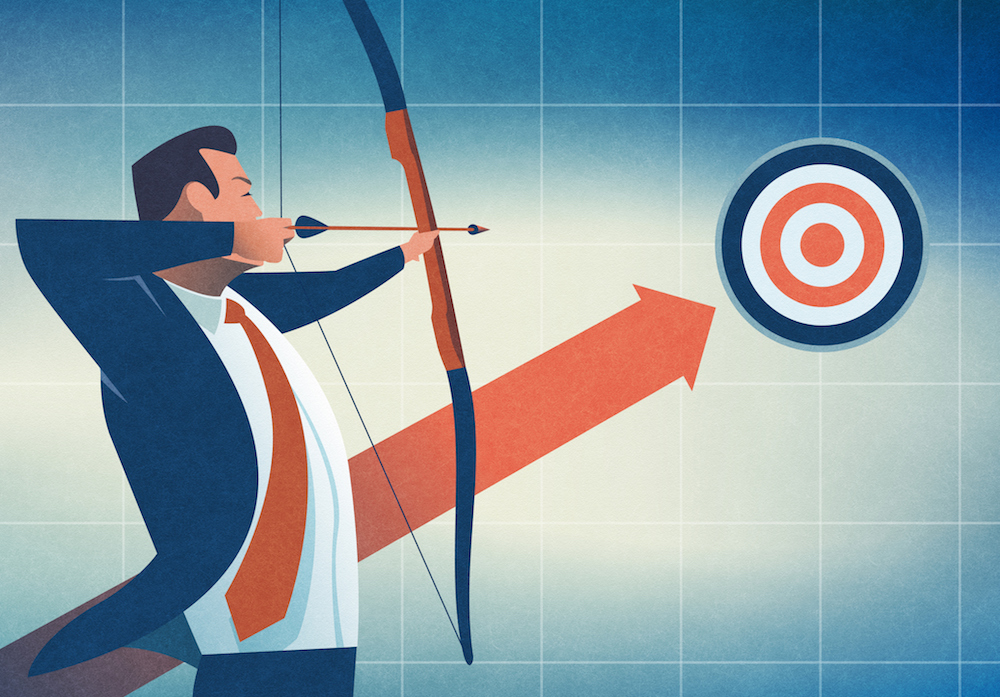 Several years ago, Bill Gates and Warren Buffett met for dinner.
As they dined, the two once-were entrepreneurs shared countless success stories from the last three or four decades. Ultimately, the conversation landed on one big question: "What is the single most important factor for success?"
Can you guess what they answered?
Focus.
Sounds simple enough. Unfortunately, however, telling an entrepreneur to focus is like telling a child to eat their vegetables when the dinner table is full of pizza, pasta, and hamburgers.
It seldom happens.
Part of the problem is lack of definition. Many entrepreneurs don't really know what focus looks like.
What do you picture when you think of focus?
Do you picture someone locked in a room away from all distractions…
…or do you picture Michael Jordan on the basketball court, dominating his way to another 40-point performance and NBA playoff victory?
Do you picture an employee chained to a cubicle and forced to do one thing over and over again…
…or do you picture an employee working hard to cement a company's success and grow profits?
What you imagine likely reflects a definition of focus we inherited from others. To many, it's an externally forced habit that involves repetition of the same task—like a dreary employee at a desk cranking through the same assignment again and again.
Or, in the case of Michael Jordan, it's an inspiring exertion of will that overcomes any and all odds to be successful.
The truth is, it's a combination of these things.
Greg McKweon, author of "Essentialism," puts it this way: "The upside of true focus is clear. You pursue a single objective and don't get distracted along the way; you build momentum as [an individual or] many different people aligned behind achieving one goal."
Focus is, put another way, an internal determination to concentrate on one task, goal, or objective without distraction.
The hard part is getting an entrepreneur—typically the type of fast-start person who loves having many projects on the go—to master that kind of focus.
Many of my coaching clients struggle with focus. The more successful they become, the more opportunity that comes their way. And since they believe "only a fool" would turn an opportunity down, they end up juggling countless projects poorly.
My clients also suffer from the "grass is greener" comparison syndrome. They see their colleagues and competitors making money in a new way and think it's a good idea to go chasing the latest and greatest money-making scheme.
That's a surefire way to get you into trouble. Not only does that risk your company financially, but it also puts you at risk for anxiety.
My friend and business partner, Bedros Keuilian, knows this all too well.
Five years ago, his company, Fit Body Boot Camp (FBBC), struggled. He was trying to grow this franchise while simultaneously offering nearly a dozen coaching programs. It nearly destroyed his business, his marriage, and his health. One morning, he had a severe anxiety attack in his guest house. It scared him straight.
Bedros knew the solution was focus. He began rapidly cutting back on the distractions in his business. He coached his team to focus on what mattered (selling franchises) while eliminating anything in the way of this number-one goal.
Since Bedros's revelation, FBBC has spent 3 consecutive years on the Inc. 5000 list of fastest-growing private companies in America (out of 18 million total). Less than 15% of business ever make it on the list three times, let alone three consecutive times. This year, FBBC also hit #350 on Entrepreneur Magazine's 500 Fastest Growing Franchise list (and that's out of 175,000 franchises).
The success he has today eluded him when he and his company were taking a scattered approach to sales.
"When I had my closers selling franchises, masterminds, info products, and advertising services, we struggled," Bedros admits. "Today, six of our seven sales people only sell FBBC franchises, and one sells coaching programs."
"I realized the hard way that losing focus and having too many poles in the water was a waste of time. I was absolutely foolish to divert a sales person's attention to anything else other than my flagship product."
"Singularity of focus builds empires. Everything else builds the ego and keeps you broke."
Cutting back and saying NO is often the right approach to life—and business.
Greg McKweon explains this another way, by highlighting the pitfalls of entrepreneurial opportunities in the phases of success:
Phase 1: When we really have clarity of purpose, it leads to success.
Phase 2: When we have success, it leads to more options and opportunities.
Phase 3: When we have increased options and opportunities, it leads to diffused efforts.
Phase 4: Diffused efforts undermine the very clarity that led to our success in the first place.
McKweon concludes that the "disciplined pursuit of less is a catalyst for success. Everything changes when we give ourselves permission to eliminate the nonessentials."
Which prompts him to ask his success-hungry audience—and us: "What is essential?" If something in your business is not essential, then eliminate it.
For example, before you add a new habit to level-up your success, you must eliminate an old one that's not moving the needle in your life. This simple rule ensures that you don't add an activity that is less valuable than something you are already doing.
You must "purposefully, deliberately, and strategically eliminate the nonessentials," McKweon repeats. "You must be constantly reducing, focusing, and simplifying. "
This is not just about getting rid of the obvious time-wasters, but being willing to cut out terrific opportunities as well. Few entrepreneurs have the courage to live by this principle. It's no surprise that it serves as the striking difference between moderately successful people and very successful ones.
So I challenge you: Make a list of all of the nonessential things that you can start cutting from your daily routine, your life, and your business.
Decide what can be eliminated outright and what can be delegated.
And when a new opportunity approaches, don't assume it's the key to your own 40-point victory game. You're not a basketball player; you're an entrepreneur.
Learn to say no. And know what is essential to your business.
Jordan knew it, which is why he soared in basketball—and left baseball behind. Bill Gates and Warren Buffett knew it, which is why they brought on top-notch employees to handle tasks that threatened to diminish their focus on innovative business growth.
You know it, too. You just need to practice it.
Remember: If you want to do GREAT things, you have to do FEWER things.
Need a push to find that focus? Try this millionaire-vetted Morning Routine…
Sign up now to get our FREE Morning Routine guide—the #1 way to increase productivity, energy, and focus for profitable days. Used by thousands of fitness, business, and finance industry leaders to leapfrog the competition while making time for the people who really matter. Learn more here.