Fix Your Kids and Your Career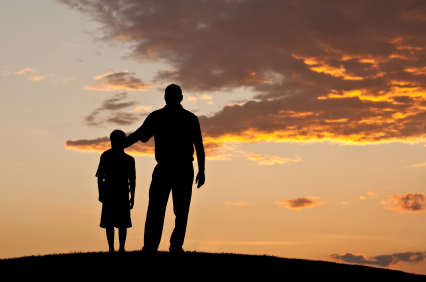 Warren Buffett recently chose his son Howard to succeed him as chairman of Berkshire Hathaway.
You may wonder if the world's richest investor picked his son out of nepotism or sloth.  He didn't.  In fact, he had a very good reason.
Howard Buffett, is a farmer and philanthropist and has served on the board of Berkshire Hathaway for 20 years.  For the last two decades, he was in the room when the massive conglomerate made its most important decisions.  That's why, as chairman, he will become Berkshire's "guardian of culture" and ensure that the company doesn't abandon its roots.
When you're doing something that works…
…keep doing it.
Buffett wants to show that the way they do things at Berkshire isn't going to change even when he's gone.  His son should know the way that things are done better than anyone else, which is why he must preserve the company culture and expand the Berkshire Empire.  That's very difficult for an outsider to do.
Elder Buffett gave his son the most valuable apprenticeship of all.  He let him sit in and observe.  For twenty years Howard saw his father and the board make some momentous decisions:  buying Heinz, buying large chunks of Goldman Sachs when the markets were in the gutter, and buying the largest freight railroad before shipping (and the economy) showed signs of recovering.
How to Give Your Family an Advantage Like Buffett
At the Bonner Family Office, we believe that success is the product of compound effort over time. That means you want your children to leverage their time and effort by staying focused on a specific area of expertise. That's good advice for your career, too.
You want your children to have an advantage by knowing something better than others. You want them to stay focused on an area where they have a distinct advantage.  Think about the knowledge that younger Buffett has accumulated over the last 20 years watching his dad choose investments.  It's a big advantage to know something better than others.
After all, it takes time to develop contacts. And it takes time to develop trust – of your own team and outside clients, customers and associates. It also takes time and experience to develop the hunches and instincts that are useful in real life. It takes time, too, to understand other people and learn how to work with them.
And it takes time to build a foundation of human and financial capital that allows you to take advantage of the insights and opportunities that experience brings you.
This is not a "nice option."
It is critically important to the family wealth project we are all engaged in. A motivated family member can be a major asset to the family business. A motivated family member brings continuity to the important relationships that make the business work.
When your children know how the family business works better than anyone else, they become the natural choice to take up leadership roles in the company.
They have the opportunity to leverage all the advantages of the family business that have been built up over time. Expertise has already been established. Trust in a team.
Family members are well positioned to maintain, and make use of, those advantages because they're close to the business. They are close to the people involved. It's easier for them to learn the secrets of the business that others don't know.
If Money Were No Object…
But your children or grandchildren have to have an affinity for the family business for it to work. If they don't, they should concentrate their forces elsewhere.
Your kids should do what you would do if money were no object. If they pursue that and become a master of it, the money will follow. To have the motivation to spend more time, to work longer than others are willing to work, you've got to have passion.
Family money can help family members find their passion. But you have to make sure it is helping them rather than hurting them. With family money you have a lot of options… and a lot of ways to get distracted. You have to watch out for family members using family money to avoid focusing their attention and concentrating their forces.  You do not want to see your children become the spoiled dilettante.  Instead of focus and happiness they get fun distractions and leisurely hobbies that leave them feeling useless, bitter and sad.
You never want to hear your kids say "I could have been successful if I didn't have all this money." When Howard Buffett wanted to start farming, his dad bought him the land in Tekamah, Nebraska but charged him rent.  There was no free ride on Dad's dime.  And now his son is prepared to take over one of the most valuable companies in the world.
So if your children work outside the family, I recommend you have them report on their progress to the family. If they're using family money, it's only fair that they give a report on how things are going. What's the goal that they're trying to achieve? What are the steps that they're taking to get there? Simple questions like that will keep them moving forward and on track.
Once they figure out what they want to do they must to focus. They've got to work to become experts in their field. It's the best way for them to become happy, confident, successful and independent. Make sure that your family money is helping them do that, and not taking that away from them.
[
Ed. Note
. Will Bonner is the eldest son of New York Times bestselling author Bill Bonner and Executive Director of the Bonner & Partners Family Office If you would like to read more essays like Will's, we recommend you sign-up for his Dad's free daily e-letter at "
Bill Bonner's Diary of a Rogue Economist
."]