Father's Day and What Dad Means to Me
Father's Day offers the opportunity to reflect on the wonderful men in our lives.
"Once upon a time, a Long, Long, LOOONG time ago… when I was a little girl…"
I giggled uncontrollably even though I knew there was no possible way my dad had once been a little girl.
But this is how every bedtime story of my childhood started… and I loved it.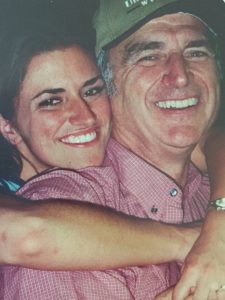 Men have a tremendous impact on how their children develop. From an early age, the way fathers interact with their kids is central to their emotional wellbeing.
Studies show that an having affectionate, supportive, and involved father greatly contributes to a child's cognitive and social development. They have the power by their own demonstration to influence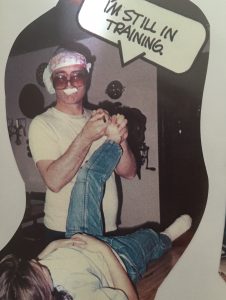 a strong sense of wellbeing, positive self-esteem and authenticity.
My dad made quite the impact on my life and continues to do so today in so many ways. A brilliant storyteller, he weaves the craziest of events into colorful and thrilling tales so detailed that I can close my eyes and relive them even now. To this day I fill with delight when he recounts childhood stories that I've heard a thousand times – the characters' voices, the outrageous hilarity of events, and the perfectly placed punch lines… I can't get enough.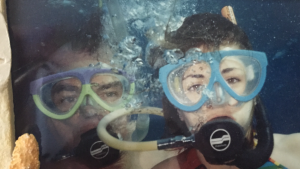 The best part is these grand adventures didn't end with stories told – we lived them. From journeys around the world to thrill-seeking sports and even exciting escapades at the supermarket down the street, I learned that every moment is worth fully enjoying.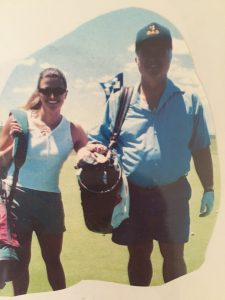 My dad has gifted me a lifetime rich in experiences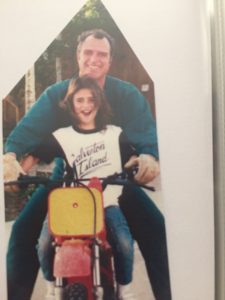 that have shaped who I am, piqued my curiosity, and encouraged my sense of wonder for what there is to discover in this world and experience in this life.
Does this remind you of someone who sparked your sense of adventure? Who gave you the gift of curiosity for what is beyond your front door?
With each new experience, my dad taught me to be fearless, to face life with eyes wide open, to show up no matter how tough things get, and that all things are possible if you keep getting back up. By his guidance and encouragement he showed me that I have the wings to soar to great heights and he sent me into flight with the greatest gift you can give someone…
He believed in me.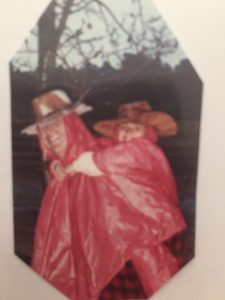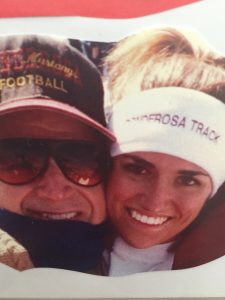 Who is it that believed in you? Who had your back when even YOU doubted your abilities to succeed?
His relentless drive to provide for our family, his unfailing love and support, and his fatherly guidance in times of much needed discipline created this ever present, intangible "knowing" that I am safe and protected. My dad has shielded me with a type of permanent armor that I will have for the rest of my life – a deep sense of safety and enduring love.
My fondest memories contain moments of silliness on a whole new level – adventures that would leave me in a puddle of laughter or, as a teenager, blushing fiercely with embarrassment. (Thank God, I got my silliness back!)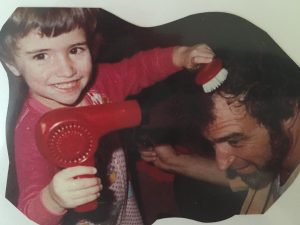 There's something special about dads that allows them a free pass to perform the goofiest of entertainment for their kids' sake – usually in public. And I'm so glad my dad took full advantage!
Who brought a sense of fun, adventure and playfulness into your life? Who encouraged you to delight in the ludicrous moments of life?
My dad is the one who sparked my sense of adventure, who gave me experiences that expanded my world, who provided me with a solid foundation to build my life.
My dad believes in me in such a way that I cannot help but believe in myself. My dad is my among my greatest of champions, never failing to remind me that I am capable and wonderful and have a lot of value to add to the world.
And my dad expertly weaves fun into everything – a gift I cherish deeply.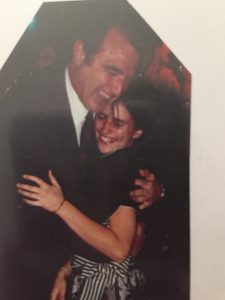 Yes, the impact of a great man – be it a father, grandfather, uncle, coach, or mentor – is not to be taken for granted. Father's Day reminds us to thank these wonderful people.
Men give their children, grandchildren, athletes, and students a foundation for who they can become and how they can show up in the world.
Structure, passion, character, and values are impressed upon our lives with necessary course corrections along the way so that we, too, can have a positive impact on the next generation.
And though I've grown up and am on my own, no matter where I go or who I'm with, Daddi, you will always be the first love of my life.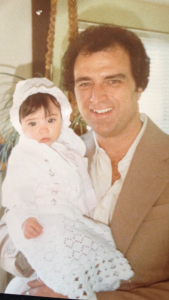 Father's Day was yesterday – whom do you need to thank for their guidance, their compassion, their discipline, or for instilling a sense of fun and adventure in your life?
Make a point to reach out and share the impact they've had on who you've become. Then take all that goodness and go pay it forward.
In Love & Gratitude for all the great men of our lives,
Missi Holt