E-Commerce Is Speedy, But That Doesn't Mean It's Easy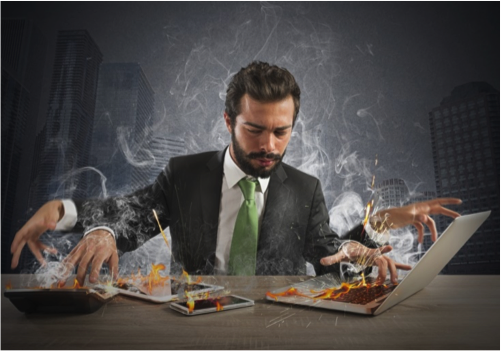 The best thing about e-commerce is that your store is always open, bringing in revenue whether you are awake or not. Wait, no, the best thing about e-commerce is the inventory flexibility, meaning you can stock items big and small, mass-produced or custom-made, and you will still find eager buyers. No, actually, the absolute best thing about e-commerce is that it's fast: In less than a day, you can open a digital store and rake in real money.
Unfortunately, the speediness of e-commerce is also a significant challenge for many new entrepreneurs, who don't yet understand that even online businesses require forethought and preparation. Often, in a rush to start counting their cash, new entrepreneurs forget a number of essential steps, and as a result, they miss out on roaring success. The following steps are essential to creating a thriving business, no matter the industry, and they definitely can't be skipped if you hope to prosper in e-commerce.
The Business Model
On the first day of Business 101, just after the awkward class icebreaker, you learn about business models. No matter what industry you hope to join, no matter what products or services you'll sell or whether you will work online or off-, your business needs you to put in the time and effort to build a strong and sound model.
An effective business model will not only help potential investors better understand your business ― thereby providing you with funding to help your e-commerce site grow ― but it will provide you with guidelines to follow as you make business decisions. In preparing your model, you should learn your business's mission statement, its core audience, its main competition, and more. Using this information, you can design a business model that will last longer than it takes to open an online store.
The Product Path
After you know what you want to sell, you need to know how you are going to get it from the manufacturer to your customers. This is called the product path, and it takes some energy to establish a reliable and cost-effective product path, especially when your business is entirely online.
First, you must consider the product side. You should ask yourself questions such as: Where are my products manufactured, and where will my inventory be stored? Often, manufacturers offer fulfillment options, which can make your job easier. You should look into partnering with manufacturers that offer services that benefit you.
Next, you must consider the customer experience. Questions for this side of the path include: How will you handle purchases? How will you process payments? What will you do for customer service? From the customer's point of view, discovering products and buying them should be quick, easy, and secure. You should acquire innovative merchant solutions to ensure your payments are fast and fraud-free, so your customers can get their desired products on-time.

The Necessary Tech
Yes, you hang your digital shingle and get to selling today, but the e-commerce solutions that allow you to open shop in a matter of minutes might not be right for your big business plans.
The fastest stores' platforms require partnership with existing e-commerce giants, like Shopify, Amazon, Etsy, or eBay, and these sites drastically limit what and how you can sell ― plus, they always take some off the top, reducing your profits. If you are looking to e-commerce as a long-term venture, you'd be better off building your web store from scratch.
Technology is essential when it comes to growing an e-commerce business, and you will need to do research to find the best tech for you. In particular, you must have:
A website builder. This is usually provided by a particular web host, like WordPress.
E-commerce software. If you are tech-savvy, you can build your own platform. Otherwise, you can use the options that come with the site builder or buy third-party software.
Accounting software. With luck, you'll make money, and you'll need reliable accounting software to help you manage it. Intuit QuickBooks is the best available.
Devices. You can't run an online store without ways to get online. At least, you should have a computer and a mobile option.
The Need to Grow
If your e-commerce site survives for a year or two, you should start planning for growth. E-commerce is still relatively new, and it is largely still evolving as entrepreneurs and consumers find new ways to sell and buy. As your online business grows, you must remain flexible and capable of modifying certain aspects of your model and product path. As long as you work hard and stay focused, e-commerce can be easy.
About the Author: 
Cher Zavala is a content coordinator who assists in contributing quality articles on various topics. In her free time she also enjoys hiking, traveling and getting to know the world around her. Cher has built up many strong relationships over the years within the blogging community and loves sharing her useful tips with others.