Do THIS for Your #1 Priority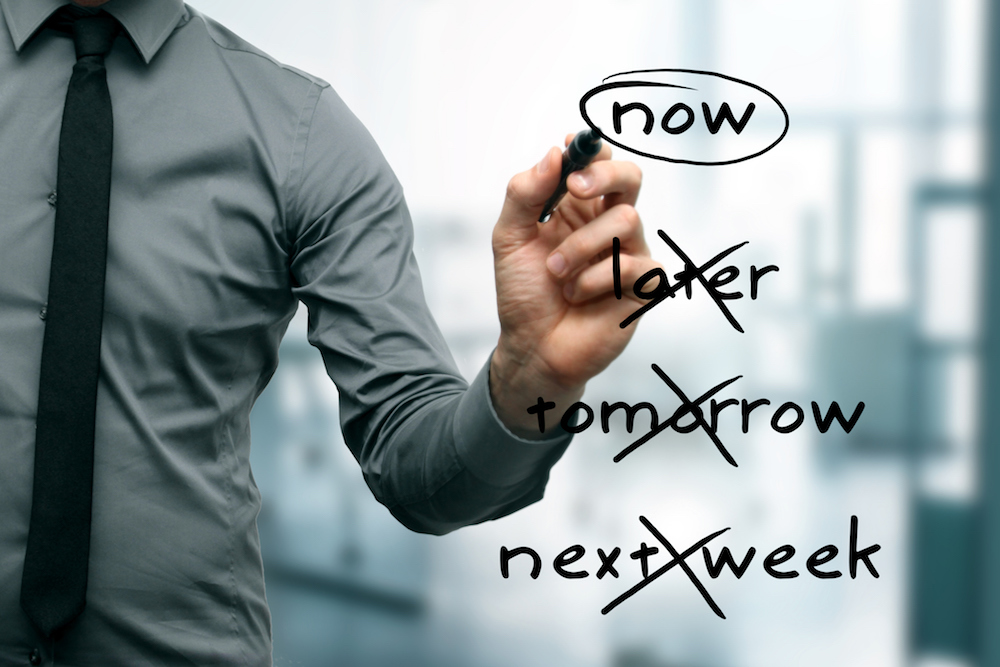 One of my favorite little motivational reminders to post on social media goes like this:

"Life is not a dress rehearsal. This is the only November 21, 2017 you will ever get. Use it wisely!"
It's a simple reminder that time is precious, and more important, time is running out in this life of ours.
With that, here's your new motto for living so that you make the best of 2017: Plan, focus, and act. 
That's it. Really simple.
I'll show you how to do this in a moment, but first, I want to share an amazing story from one of my friends (and a workshop attendee).
His name is Zeke. Zeke is a business and personal development coach. More importantly, he's an amazing guy—loving, generous, fun, optimistic, persistent, and so on. He's got it all.
If he has one fatal flaw, it might be that he gives TOO much. (Do you know anyone else like that? Maybe the person you see in the mirror every morning?)
You see, Zeke has always been there for his friends. He's traveled across the country to go to their weddings and spent his own free time cheering them up after personal and professional crises. 
But, before our workshop, Zeke never talked about his own romantic relationships. In fact, love didn't appear to be much of a priority at all for him. So, we put together a plan for him to start dating again. It worked for a little while, and then, when things got hard, he searched for ways out of his commitment to dating.
He had countless excuses—he had this cross-country trip; he was moving; he was busy working on his funnels (which is the worst excuse ever for missing out on life).
So, after his latest weekly update, I called him out on it. 
Here's your new motto for living so that you make the best of 2017: Plan, focus, and act. 
"Hey Zeke, it looks like you had another amazing week taking care of everyone else in your life. They got the best of you. You're an awesome friend," I wrote. "But there's never any mention of dating in your updates."
"Listen," I said, "I know the joy and love you bring to your coaching clients and friends. I also know you can bring even more joy and love to a lucky girl. Now is the time to do something about it."
"Ha, I love you man," Zeke replied. "I needed that kick in the butt. I've been out on a few dates, but I keep making excuses around work and travel. Thanks for calling me out—I just haven't been putting in the intention or effort to turn my goal into reality. 
We were on a roll, and so I decided to lay down the gauntlet. 
"Zeke, I have two words for you," I wrote. "Public accountability. Tell the world. When your friends know what you want, they'll go out of their way to set you up. I guarantee it. There are other awesome people out there in the world who want to help you find love." 
"Besides," I added, "Making a public declaration leaves you with two choices: You either man-up and take action, or you continue to hide behind work and self-doubt and look like a hypocrite. No one wants to be a hypocrite, so your choice is clear. Believe me, this has worked for me and it will for you, too."
Now, Zeke is not one to play small. Not only did he pick up the gauntlet, he went 10 levels higher.
"You're right, Craig," he said, "I'm going to do a Facebook Live event and announce my intentions."
Whoa! 
I was blown away.
Sure enough, within 24 hours, Zeke recorded a live video in front of 2,200 members of his private Facebook group telling them that his priority for the rest of the year was to meet a great girl. Within minutes, he had hundreds of supportive messages, two offers to meet his clients' daughters, and comments from dozens of other people committing to their own "looking for love" journeys.
It was magical.
That's the epic power of planning, focusing, and acting—FAST.
Now there's one other key point here: prioritization. 
Zeke has made finding love a priority. 
He didn't list 10 other things as priorities for 2017—like writing a book, losing 20 pounds, buying a house, running a marathon, starting a podcast, or taking a four-week vacation. 
Yes, he'll work on his business, grow his coaching program, and more. But every morning, he will wake up with finding love as his overriding priority. 
If you're not interested in finding love (because you've got more than enough already), and all you want is to make more money, the same MO applies to you:
Plan. Focus. Act.
Don't do a dozen things. Don't even do half a dozen things. If you want to do great things, you have to be doing fewer things. 
This is a lesson I've learned both the hard way (through personal experience) and the easy way (through coaching advice).
If you try to do too many things at once, it can hold back a business. Why? Because you're wasting energy and money on high overhead, dispersed focus, and wasted resources.
The better approach to greatness is often simplification. So here's another mantra for you:
Simplify, simplify, simplify.
Take the 12 things you are doing and see if you can cut that to six. Then take the six and see if you can cut that to three. 
After all, a business with half of the employees and half of the gross revenue but double the profit is still the better business.
So, here's your new (combined) motto for the rest of 2017: Plan, focus, act. Simplify, simplify, simplify. 
That's it.
The good news is that the "work" has already been done by so many others before you. There's a clear road to success that's already paved. 
The bad news is that this road takes each one of us up a steep mountain with lots of obstacles. It's not easy, but it's simple and clear.
If you commit to this MO for the rest of the year—by getting organized, doing the work, setting up reliable accountability, communing with other like-minded positive people, and persisting through struggle, you'll turn have perfect days EVERY day.
So where do you start?
Write down a step-by-step plan of action:
What is your #1 priority for the rest of 2017?

What is the #1 action step you can take in the next 24 hours to move your priority project forward?
What can you do in 72-hours to conquer this priority project?
Continue answering these questions for the next few weeks until you have a detailed, 30-day action plan.
Use this plan to stay focused and avoid detours and distractions. And most important, take massive action on your plan, like Zeke did.
When you do this, you'll move ahead faster on what matters in life. You will finally finish your priority projects and achieve your big goals and dreams.
You've got this. I know you do.  
And remember—If you need help getting focused, reach out to me. I'm here to help.
Here's to another Perfect Day.
---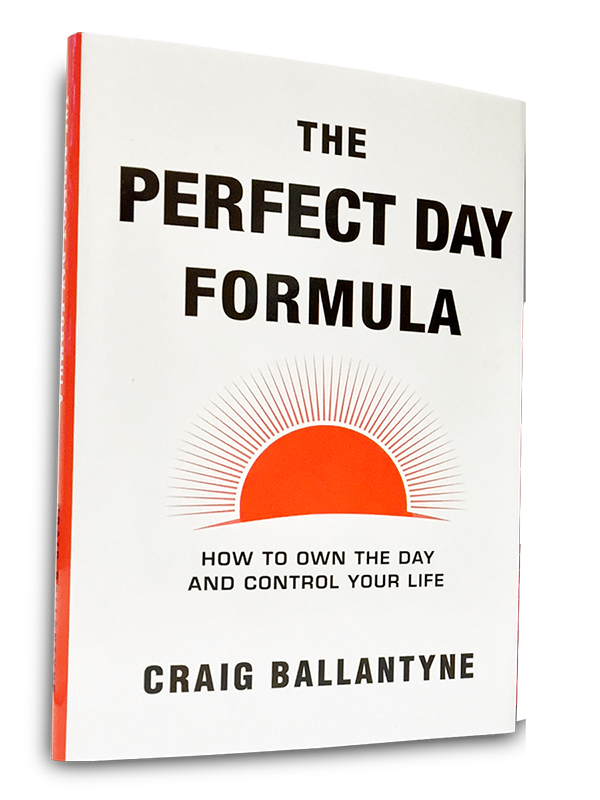 Speaking of Perfect Days, have you had a chance to read my book, "The Perfect Day Formula"?
I've spent years putting this together—a collection of the best productivity hacks, time management insights, and goal-setting principles out there.
If you really want to put action to purpose, dig into a driven life, and find success that YOU define for yourself, you should read this book.
The best part is: It's FREE. Click here to get your free copy.