How to Build the Perfect Morning Routine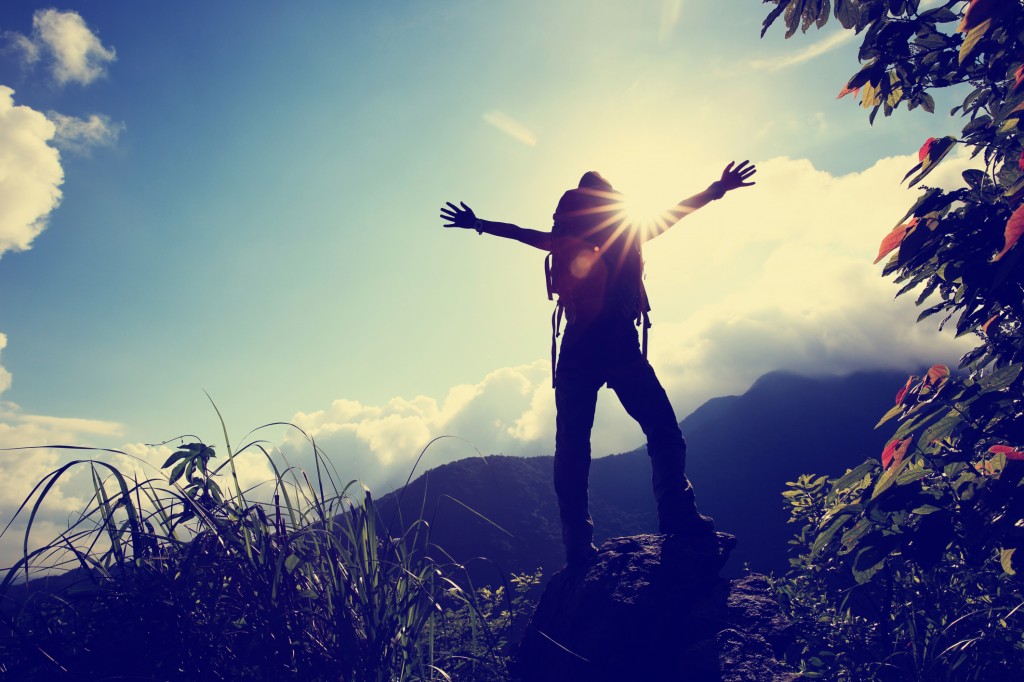 Imagine Joe, an average guy with a regular office job. His day starts with waking up to an alarm. He hits the snooze button two, sometimes three or four times, leaving him late for work. He doesn't have time for breakfast at home so he grabs a large coffee — with plenty of sugar — and a donut on the way to the office. He barely makes it in to work on time — if he's lucky.
He starts his day without a plan and wastes an hour just getting organized, reading email, and checking Facebook. He's hungry because he skipped a good breakfast. Lunch ends up being a trip to a fast food restaurant. At 2 p.m. he's nodding off in his chair.
The next thing Joe knows, it's almost 4 p.m. and he still has three hours of work to finish. There's no way that he'll be able to leave on time. It's only in this last mad dash under a deadline that he's finally able to get a few priorities completed, but he is never able to complete his to-do list because of the chaos of his day.
Looks like another late night is in his future. He phones home to let his family know the bad news. He won't be able to attend little Joe's ballgame, and he'll be late for daughter Katie's dance recital…but he'll try to make it for the end. Rushing out of the office at 7:30 p.m. he arrives just as the crowd launches into applause. Joe threw away his chance at freedom because his day lacked structure. Another day wasted because it started with chaos, not with control.
Now compare Joe's life to John, the CEO who knows how to have the Perfect Day.
John spent last night getting to bed on time, thanks to his rules. He sleeps well and wakes up five minutes before his alarm clock goes off. His number one priority at work is managing his team, so he uses the first 15 minutes of his day preparing to run effective meetings.
John exercises and eats a healthy breakfast before heading into the office well prepared for his first appointment. He is on time and energized, not stressed. His day is scripted. Meetings are focused. Projects are finished before their deadlines.
He wraps up on time and makes it home for his kids' activities, time with his spouse, and he even has 15 minutes for himself that he can spend in prayer, meditation, or gratitude.
John is free. Joe is not. Why? John is structured. Joe is not. John has rules. Joe has none. John is successful. Joe is lost.
***********SPONSORED LINKS**************
Do this before work to get rich
If there was a 15-minute "daily ritual" you could do before work to get rich and achieve full financial freedom, would you try it?
Of course you would!
The good news is…
You can learn all about this 15-minute wealth building ritual here
***************************************************
If you've had the privilege to experience both sets of days, surely you'd pick John's results. This is the epic battle for your life. This is what The Perfect Day Formula is all about. It all starts with building the Perfect Morning Routine. Here's how…
Step #1 – Get Off to a Great Start
The wonderful thing about mornings is you know they are coming. It's a not surprise, like when your in-laws suddenly knock on the door on an otherwise peaceful Sunday afternoon.
You know your alarm is going to go off. You know you have things to do, places to be, people to see, and teeth to brush.
By age 40, you've gone through your weekday morning routine over 6,000 times as an adult. There's no reason not to do it right.
All it takes to get off to a great start each morning is a little planning and preparation the night before. Get to bed on time. Know what you need to do first thing upon waking, and make it easy to get started.
Step #2 – Make Your Morning Activities Automatic
Imagine you're a writer, like the prolific horror master, Stephen King, and each morning your goal is to sit down and write 2,000 words. If you spend five minutes the night before preparing a quick outline for your morning writing, it will go much easier than if you begin without any preparation at all.
You'll also get results faster if you arrange your writing space so that you can sit down and get to work immediately, without fussing over yesterday's edits or the mail that you tossed on your desk.
Know what you need to avoid, such as the icon that opens your Internet browser on your computer. Eliminate your temptations so you get up, go to it, and hit your word count.
If you want to make morning exercise a habit, lay out your workout gear beside your bed. You can even sleep in it (clean clothes only, of course!). That way, you get up and are 50% of the way to getting started.
No matter what you want to accomplish first thing in the morning, be prepared to get off to a great start — automatically.
Step #3 – Get Up 15 Minutes Earlier
If, like Joe, you wake up chasing the tail of the world each morning, the answer to improving your morning routine is obvious. You need to get up earlier. That starts with getting to bed on time. Follow Mark Ford's 12-step program here or use my secrets for better sleep.
Getting up 15 minutes before anyone else in your house gives you a significant amount of time to spend in solitude working on the most important task if your life. If your number one priority is to get out of debt, you can spend this time pouring over your finances, identifying ways to cut expenses, and brainstorming new ideas for increasing your income.
These extra 15 minutes are golden no matter what your goal in life, just as these three steps are perfect for getting off to a great start each morning.
You don't need to make huge changes in your life. You just need to start with these magic minutes and a few automatic actions so that you can end every day with a sense of accomplishment, being ahead of the curve at all times, and never falling behind like poor ol' Joe.
Control your mornings, own your days, and you'll take a big step forward towards living your Perfect Life.