The Little Book That Changed His Life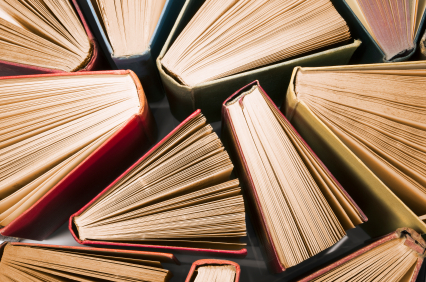 A few weeks ago I became embarrassed, almost ashamed. No one else knew about my behavior, but it made me feel like a hypocrite, given all that I've preached to ETR readers about time management and productivity. You see, I had been disrespecting my morning Magic Time. I had strayed from my rule of writing for at least 60 minutes first thing each morning. And this is not good, because I have a goal of finishing my first real book in 2013.
I needed to stop being an amateur, and to do this, I returned to the little book,"Turning Pro."
According to its author, Steven Pressfield, "Turning Pro is free, but it's not easy."
That's similar to my belief that success, whether it is in weight loss or business, is simple, but not easy. Success demands hard work, of course, but often step-by-step guidelines exist for whatever we want to accomplish.
Success is simple once you accept how hard it is. That means, if you understand and accept that it requires sacrifice, only then you will be psychologically prepared to make that sacrifice.
Likewise, Pressfield writes, "When we turn pro, we give up a life that we may have become extremely comfortable with. We give up a self that we have come to identify with and to call our own."
Pressfield continues, "Turning Pro is free, but it demands sacrifice. The passage from amateur to professional is often achieved via an interior odyssey whose trials are survived only at great cost, emotionally, psychologically and spiritually. We pass through a membrane when we turn pro. It's messy and it's scary. We tread in blood when we turn pro."
"What we get when we turn pro is we find our power. We find our will and our voice and we find our self-respect. We become who we always were but had, until then, been afraid to embrace and live out."
At my last Information Marketing Mastermind meeting in Miami, one of our members was a "different guy" compared to previous meetings. In fact, he was the most prepared member in the room, and that says a lot considering we have esteemed 6-figure success stories like Rick Kaselj, Dr. Peter Osborne, and others that are always on top of their game.
This member, we'll call him, "Bob," shared his powerful "Turning Pro" story with the group. In the past, Bob had let his casual drinking problem not only hold him back in his work at home, but it also led to him staying out late at Mastermind meetings and sleeping through the mornings. Bedros Keuilin, my Mastermind coaching partner, and I were bewildered (and trust me, a bewildered Bedros is quite a sight) that anyone would join our group and miss a meeting.
But Bob explained to the group in an email after his transformation Miami Mastermind Meeting:
"All you may know over the last 2 years I have have enjoyed my masterminds a little to much and yes at home the past 6 months. I am typically shy and love to drink as I lose all fears and have a blast.
"All my life I have had drinking and drug problems. Not a frequency problem but nonetheless a black out and party too hard problem. Don't get me wrong I have always worked very hard and have never hurt anyone else but it has always kept me from my full potential and even cost me a college scholarship in baseball when i was busted right before my senior year state championship playoffs for smoking pot and kicked off the team and we won it all. It has never left my thoughts till last year i coached my HS rugby team to a state championship.
"The last 6 months with a ton of stress due to new role and a tough situation my drinking got worse again, it was an every weekend and before Christmas daily thing until I read 'Turning Pro' and fully committed to my family, career and joined a Biggest Loser team as I have always been a leader and didn't want to let my team down. Accountability was what I needed.
"This weekend was very difficult for me not to drink but I went without a sip, and I feel great about it. I vow to give up that life of getting drunk. I will not touch a drink until the product is fully launched with all funnels in place and has people on board. From there I will learn to just have a couple and say no to hard alcohol as I can usually do just fine with beer.
"So my goal is to have all that by the next MM And I would enjoy a beer with all you. My obstacle is myself and being 100% focused with one hour minimum magic time each day instead or just a great weekend once a month. Time to wake up earlier every day.
"I am thankful for this group because each time I leave fully motivated and inspired by all the greatness that is there.
"With God and support and motivation from my family and all of you I can't fail."
That is actually a dirty little secret of the fitness industry…I'd estimate that at least 10% of trainers treat their bodies poorly with drugs and alcohol, particularly young men, but even men and women of all ages.
But, like you, they can – and do – overcome their problems. They just need a little encouragement and accountability.
So listen, if a "casual drinking" habit or other act of amateurism is stopping you from reaching your goals in work, fitness, or anywhere in life, please start your Transformation by reading "Turning Pro."
As Pressfield writes, "Turning Pro changes how we spend our time and with whom we spend it…Turning Pro changes how people perceive us. Those who are still fleeing from their own fears will now try to sabotage us. They will tell us we've changed and try to undermine our efforts at further change. The will attempt to make us feel guilty for these changes. They will try to entice us to waste time with them as we've done in the past, and when we refuse, they will turn against us and talk us down behind our backs."
But all is not lost. As Pressfield continues, "At the same time, new people will appear in our lives. They will be people who are facing their own fears and who are conquering them. These people will become our new friends. We will have to choose between the life we want for our future and the life we have left behind."
Turning Pro is not a decision to take lightly. But it is a matter of life and death for your dreams. Your life will change, for the better, but trust me, it will change. And that's not easy for anyone. However, it's essential if you want to follow your true calling in life.
For me, only by Turning Pro (and remaining Pro) will I be able to help 10 million men and women transform their lives physically, financially, and emotionally.
If I allow the amateur in me to prevail, then I'll fail.
This is how important the decision is to me. This is what I must commit to. This is how I will find my power and my voice. This is what Turning Pro means to me. I'd love to hear what it means to you.
Dedicated to the Pro in YOU.
You can pick up your copy of Steven's short, but life-changing book here.
[
Ed. Note
. Craig Ballantyne is the author of Financial Independence Monthly, a complete blueprint to helping you take control of your financial future with a web-based business that you can operate from anywhere in the world – including a coffee shop, your kitchen table, or anywhere around the world where there is Internet access.
Discover how you can achieve the American Dream and your financial independence here. You've never seen anything like this before
.]