Amazon Chime Wants to Join Your Workplace Meetings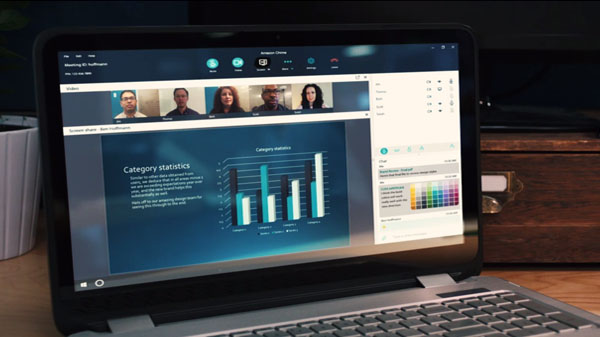 Amazon Web Services (AWS) must have noticed an increase in the popularity of workplace communication services like Skype and GoToMeeting, as they decided to create a platform of their own called Amazon Chime.
AWS— operated by the online marketplace Amazon.com— expressed that Chime is an attempt to unify communications services and make meetings easier and more efficient. (Yes, this means your War Room meetings could potentially become that much better.)
"It's pretty hard to find people who actually like the technology they use for meetings today. Most meeting applications or services are hard to use, deliver bad audio and video, require constant switching between multiple tools to do everything they want, and are way too expensive," said Gene Farrell, Vice President, Enterprise Applications, AWS.
Some of the standout features of Amazon Chime include accessing high-quality video and audio meetings with only one click, and "seamless" hosting and screen sharing across desktops, iOS, and Android devices.
And it's true that the more businesses spread talent across the country— even multiple countries around the world— the need for a great communication vehicle has become more important than finding that perfect (ergonomic) office chair.
"Most meetings solutions are disappointing," said AWS when word of Chime came to light on February 14. "They're clunky and hard to use, the video is grainy and disconnects frequently, the audio quality is poor, there's constant background noise and it's impossible to know who's causing it, they require long PINs to enter and join a call, and have second-rate mobile features and apps."
AWS goes on to attest that most meeting platforms are only good at one thing (e.g. voice calls, video conferencing, screen sharing, or instant messaging), making users toggle between a number of platforms.
How exactly will Amazon Chime solve the crisis of meeting disconnect and annoyances?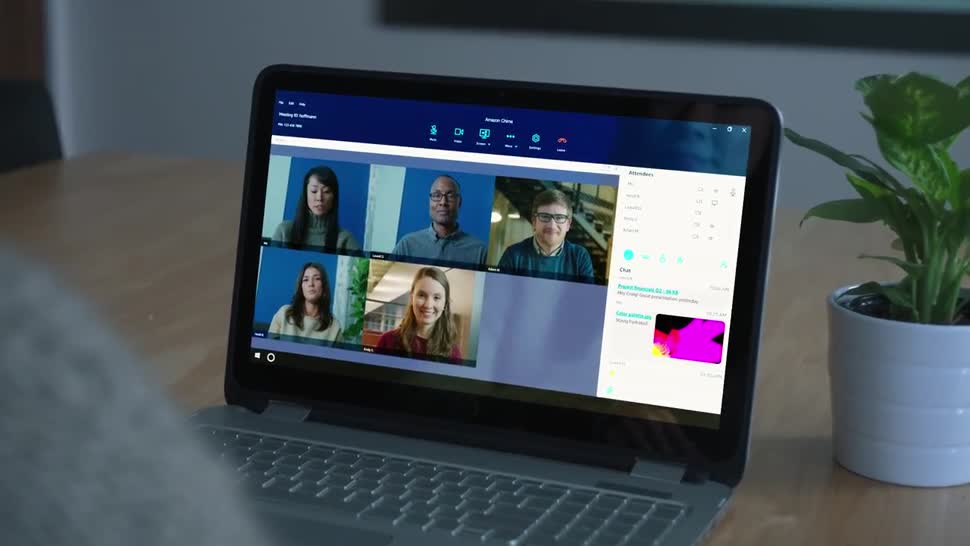 Chime shows a visual roster of all attendees to the meeting. Any and all individuals in the meeting have the option to mute a line with distracting background noise. Say the meeting runs over and you've got to jet for the day, well Chime sequences from one device to another, so transferring the meeting from computer to phone can keep you on track with the rest of your day.
In response to the question of whether businesses will need to input extensive contact lists: no. Chime can be integrated with existing corporate directories, and provides IT administrators the ability to manage identities and control access across an organization.
That being said, the form Chime comes in is a simple downloadable app. Meanwhile the cost is being touted as, "one-first the cost of traditional solutions," however there is a free Basic Edition available as well.
Vonage, the Internet telephony service provider, was designated a launch partner for AWS to bring Amazon Chime to its business customers.
Photos courtesy Amazon Web Services