The 5 Best Part-time Jobs for Women Over 35
Are you over the age of 35 and trying to decide how you're going to reinvent your life?
You've sacrificed your professional career for the past 5-10 years to put your family first. During this time you have focused all of your time and efforts into being a mother, putting everyone else first. It's been an amazing experience and you wouldn't change it for the world.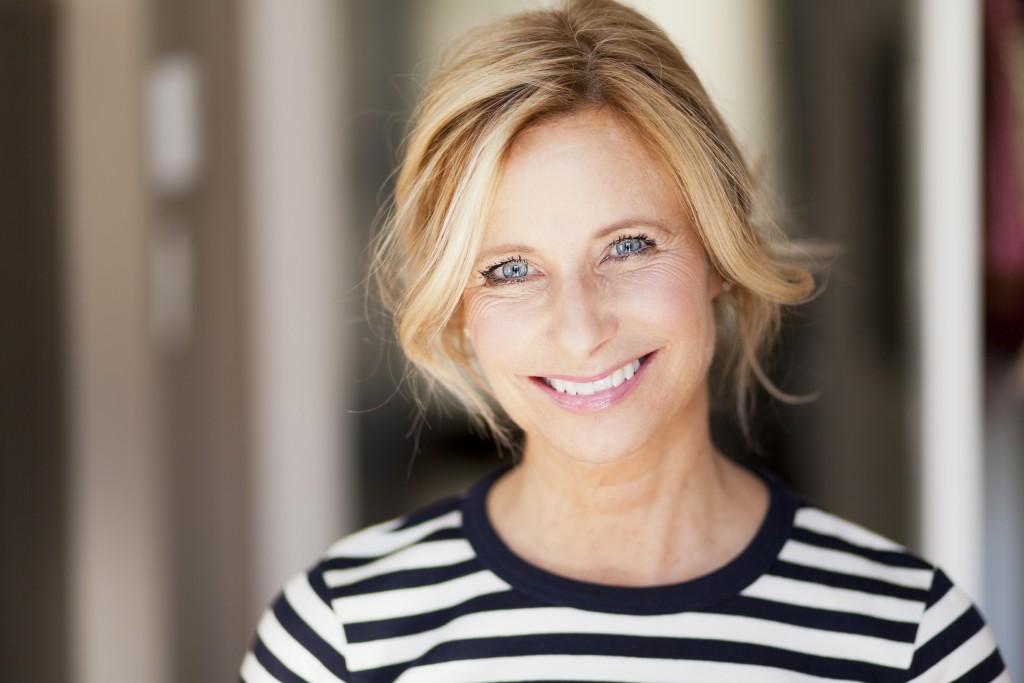 But you feel a bit empty. You're ready to do something for you again. It's time to restart your career.
The kids are now old enough that you can get a part time job while they're in school. You're not looking to get back into a full time job, working 40+ hours, or sacrifice your family life.
A part-time job where you have flexibility and freedom is the ideal fit.
Finding part-time jobs when you've been out of the workforce for years is not easy. You want to do something you'll enjoy, but that is challenging and gives you self worth. You've searched for part-time jobs on the Internet, but immediately became overwhelmed by all the jobs and requirements that were requested.
You feel stuck, not knowing which direction to go. You're not alone. Many women are looking to restart their career after taking time off to raise a family.
According to survey in More Magazine, the top 5 things women over 40 were looking for in a part-time job are:
Meaning, to feel that you're contributing positively
A job in a growing field with a bright future
A high level of control or freedom
A job that's appropriate for a woman over 35
A chance to work a flexible schedule
One other important factor is income. There's this misconception that you can't make adequate money working part-time. That could not be further from the truth. In fact, at the end of this article you'll see some real-life examples of women making more money part time than they did with their full-time career.
Taking all of these factors and desires into consideration, we've created a list of the 5 best part-time jobs for women over 35. We will rank each one based on different criteria (flexibility, income, stress, competition, etc.) and provide you with the pros and cons for all 5 part-time jobs. All of these part-time jobs are great, but there's one that reigns supreme and can give you everything you've been looking for.
#5 In-Home Childcare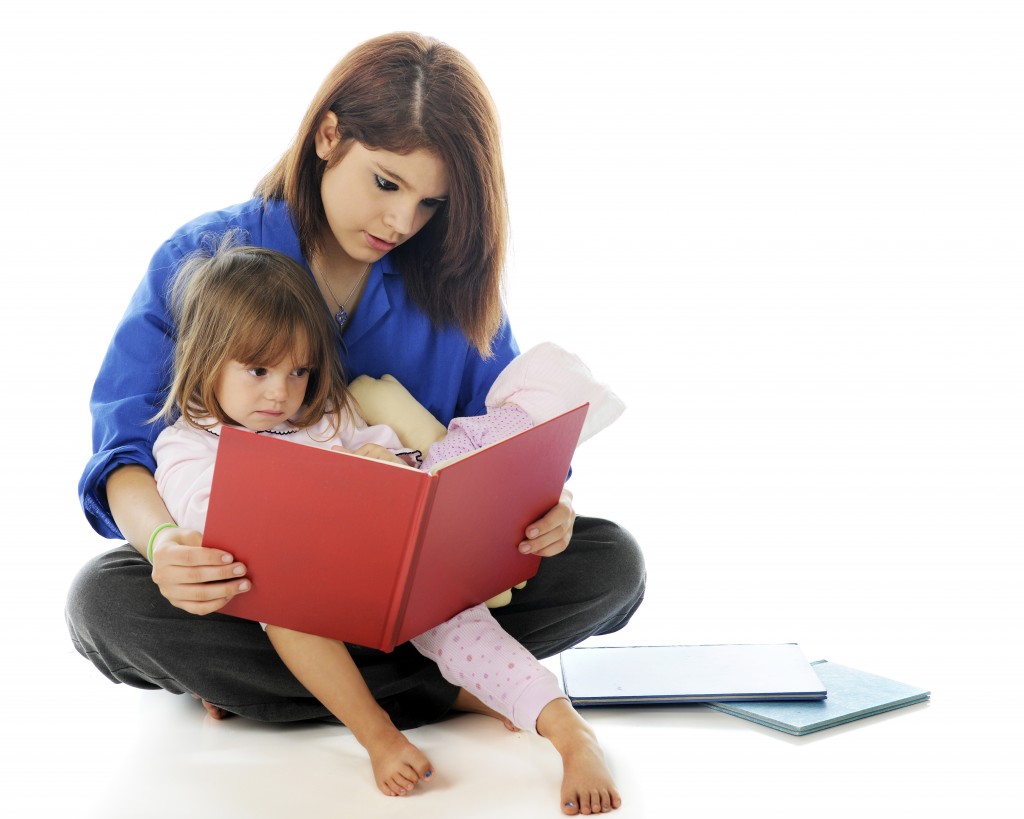 There are not many things in life that are guaranteed. But you can count on the fact that there will always bee a need for childcare. The state of the economy will not change the fact that parents need to find care for their children. It's a booming business that is not going anywhere. In-home childcare has become increasingly popular over the past decade for women who are looking to stay home and earn money. It's a great fit for many women over the age of 35.
Pros:
If you love kids, this is the perfect job. You get to be around kids all day and experience the joy they bring to you.
Your job is meaningful. You get to help families who are looking for someone they can trust with their kids.
You're already an expert in this field from the experience of raising your own kids.
Cons:
Your pay will fluctuate depending on a number of factors and inconsistent income can put a lot of strain on you and your family.
There is a high level of stress associated with in-home childcare. You're constantly worrying about something happening to one of the children. You can't take your eyes off the kids for one minute and your house isn't just your own anymore.
You're too burnt out for quality time with your own children at the end of the day. All day you are with kids playing "mom" and now you feel tired and unmotivated when your children come home from school.
Overall Score: 1/5 Stars
#4 Real Estate Sales
Real estate is one of the most popular part-time jobs among women over the age of 35. It's a highly visible career that offers a lot of benefits. Real estate sales give you a strong sense of power and influence, which is what you're looking for after being away from work for several years. It's a fast-paced job that requires you to take calculated risks that might not always pay off. You must have thick skin and be able to handle high-pressure situations.
Pros:
You have the power to work when you want. Real Estate is not like your typical 9-5 job where you must clock in and out each day. You have the flexibility to set your own schedule around your family life.
Commissions are always a nice bonus when searching for a part-time job. Real Estate is one of the most sought after careers for high ceilings of commission. The sky is the limit in terms of what you can make.
We all want a job that is exciting and exhilarating. You'll be hard pressed to find a more exciting part-time job. Helping people find their dream home is rewarding and provides great satisfaction.
Cons:
Commission is great when things are going well. But it's also a downfall when the economy takes a hit. Your instable income can cause great distress for your entire family, which is never a good thing.
Real Estate Sales is a highly competitive field. There are hundreds (even thousands) of other agents in your area that are always trying to take your clients. You are constantly looking over your shoulder — it's hard to trust people in this highly competitive environment.
You want a part-time job that does not require a significant amount of money for entry. Between real estate license and all the other requirements you are looking at thousands of dollars just to enter into this field.
Overall Score: 2/5 Stars
#3 Arbonne Distributor (Multi-Level Marketing)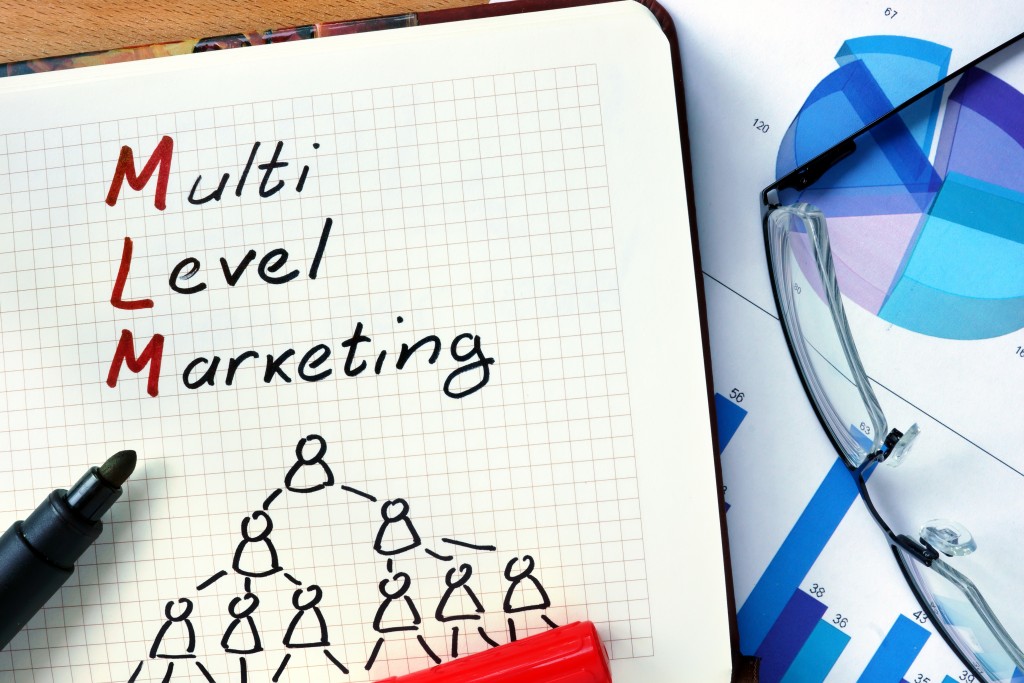 Multi-level marketing is a huge industry. You probably have many friends that are involved in this field. There are hundreds of popular ones such as Arbonne, AdvoCare, Amway and Beachbody. Multi-level marketing companies do a fantastic job of bringing you into their inner circle and making you feel like a huge part of their team and mission. Being out of the workforce for a while, you're starving for something to belong to and this is your perfect opportunity. There are many things to consider when looking at multi-level marketing.
Pros:
One of the most favorable parts is setting your own hours. You get to work when you want. You can work from home or go to the local coffee shop. You've got a ton of freedom because you are the boss and make the rules.
Multi-level marketing offers a number of opportunities to travel and meet other great people. Most marketing companies offer dozens of events all over the world where you get to explore new places and feel the excitement within the company.
You make what you put into the company. You are the driving force behind how much you will earn. There are lots of opportunities to make big commissions if you're willing to put in the work and time.
Cons:
One of the big downsides to multi-level marketing is that you have to be pushy. Your commission is solely determined by sales and by people under you making sales. You'll soon find yourself being forceful and pushy. Many people end up pushing their friends away.
If you're not a natural salesperson, you'll find it very awkward when trying to sell the product. Most marketing companies have specific sales guidelines to follow that are tacky and ineffective.
You quickly lose motivation once the initial excitement wears off. After the initial training phase of the program you lose the motivation and feel like you're out on an island alone, and having to fend for yourself. It's not a good feeling.
Overall Score: 3/5 Stars
#2 Personal Training
People are always looking to lose weight and get in shape. There are thousands of people in your community in desperate need for help. They are sick and tired of being overweight and not feeling good about themselves. This offers many chances for you to help save their life. Personal training is a very gratifying job that can be done part-time and allows you to set your own schedule. Personal training has provided women over 35 with great new chances at life. But it also comes with a few major downsides that you must consider.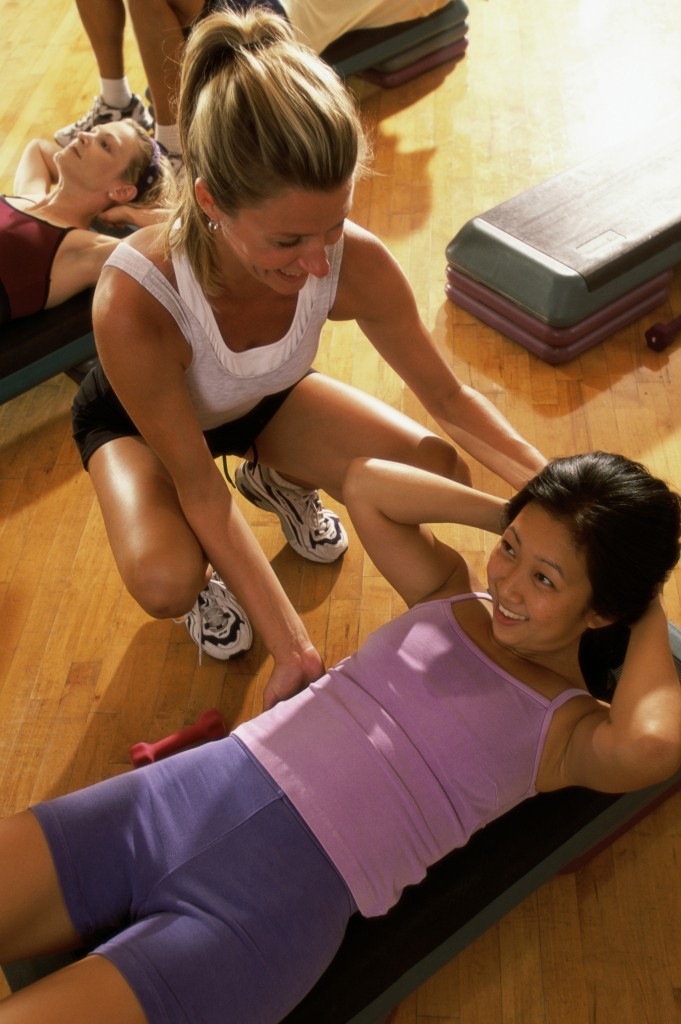 Pros:
There's no better feeling than helping others. Personal training provides you with the opportunity to change lives through health and fitness. It doesn't get much better than that.
You can set your own schedule. You get to work your part-time job around other family obligations. The flexibility is great.
You can work from anywhere. Personal training can be done at your home, local park or in a big box gym. You have the freedom to work in the environment that suits you best.
Cons:
Many people associate personal training with high dollars and a fancy lifestyle. That's not the case 95% of the time. Most personal trainers struggle to make ends meet as the pay is inconsistent and usually barely covers your expenses.
You're limited to the number of people you can help in a given day. Personal training allows you to train only 1-3 people at a time. This is not a great return on your investment because you have to work long hours just to train a dozen clients.
You don't have time to attract new clients. Since you are only able to train 1-3 people at a time, you have no time to market your services. You end up feeling stuck and running around in circles trying to do 10 million things at once.
Overall Score: 4/5 Stars
#1 TT Transformation Coach
Imagine helping hundreds (even thousands) of people lose weight and transform their lives each week. How would you feel being in a room of 20+ people smiling, giving each other high fives and feeding off the energy of music blasting and people yelling with excitement? How great would it feel to help your community lose 10,000 lbs. in the next 5 years through your transformation coaching?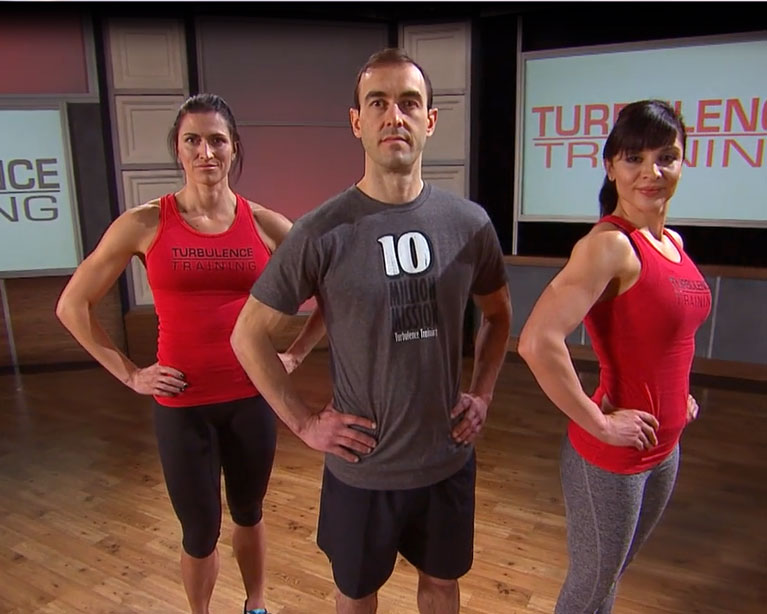 Picture yourself looking at your membership account and seeing $20,000 + coming in over the next 30 days. Imagine the mayor of your town giving you a certificate of excellence for your services in your community. Doesn't that feel great? Would you sign up for that? Here are just a couple of many pros to becoming a TT Transformation Coach:
Pros:
The payoff to becoming a TT Transformation Coach is unprecedented. Being able to help hundreds and thousands of folks on a weekly basis allows you to experience financial freedom and help your family live a more fruitful life.
You are a hero to so many people. The word hero gets thrown around a lot these days, but it's the perfect description for this part-time job. You are helping save lives and giving people a new opportunity at life.
You get to set your own hours. Your family will always come first. Being a TT Transformation Coach awards you this privilege. Many of our TT Coaches like Molly, Catherine, Shawn, and Leslie are able to balance their family life with their booming transformation coaching business.
The other part-time jobs we've listed all require a high dollar amount for entry. Our TT Transformation Coaching Program will cost you less than a family admission into Disney World.
Cons:
Our TT Transformation Coaching Program is not perfect. We are constantly improving it and making sure we provide the best value possible.
Overall Score: 5/5 Stars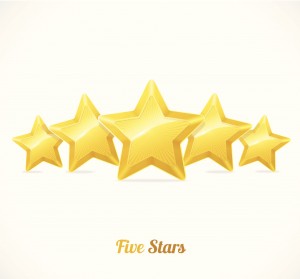 The TT Transformation Coaching Program has helped hundreds of women over the age of 35 work part-time hours while earning full-time pay. If you're looking for freedom, the chance to make your community a better place, and the opportunity to earn a significant salary making an impact on others, you'll want to check this out.
TT Transformation Coaching Program
Catherine Gordon was in your shoes just a few short years ago. She was looking for a part-time job that would make a difference in people's lives. After becoming a TT Transformation Coach she quickly became her hometown hero. Catherine now is helping thousands of people live better lives, and is experiencing financial freedom through her gratifying part-time job.
Now it's your turn.
The Best Part Time Job for Women Over 35
Your new part-time career is right around the corner.
You're About To Discover The 3 Simple Steps To Launching Your Own Personal Training Business