Best Delta 8 Carts
Best Delta 8 THC Carts
Delta 8 THC Vape Cartridges
Buy Weed Online
Best Delta 8 THC Gummies
THC Gummies
Best THC Gummies
Best Delta 8 Gummies
Area 52 Delta 8 THC Gummies
Action Takers Rule the World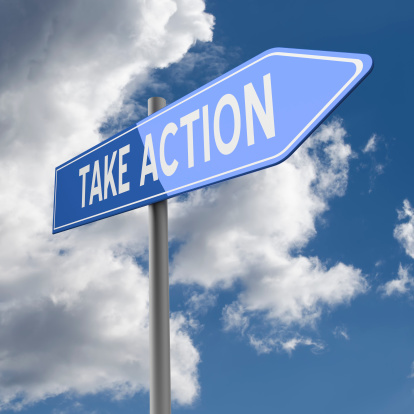 Though small in stature, this kid has a lot of heart.
At just 5'4", and only 25 years old, he already owns two brick-and-mortar businesses, and has been a finalist for Turbulence Trainer of the Year. At his age, I was still finishing my Master's Degree in Exercise Physiology back in 2000. He makes me feel like I misspent my youth.
But our young hero still isn't satisfied. He knows that there are many more ways for him to help people improve their lives. That led Dani Woodrum to joining my Turbulence Training Certification program and ultimately attending a 1-day business Mastermind session with my business partner, Bedros Keuilian, and myself.
It was there that we identified Dani's biggest business opportunity, and we'll finish his success story in a second. But first, we need to let you in on one of Dani's secrets. He's following a secret revealed by our mentor, Mark Ford, in his most popular book, Ready, Fire, Aim (written under Mark's pen name, Michael Masterson).
According to Mark, Dani has a Stage One business, just like you probably do. In Stage One (the zero to $1 million mark in sales), your three main priorities are:
1. Get the product ready enough to sell it, but don't worry about perfecting it.
2. Sell it.
3. Then, if it sells, make it better.
That's the entire Kickstarter model. Kickstarter.com is an online crowd-funding phenomenon where you post your idea and offer the market the opportunity to pre-buy your products if people think it is a good idea. This is the ultimate example of the Ready-Fire-Aim strategy.
It's like American Idol for your ideas. For example, Jeff Schneider, our COO at EarlyToRise, bought a fancy dress shirt on KickStarter for ETR's Publisher, Matt Smith.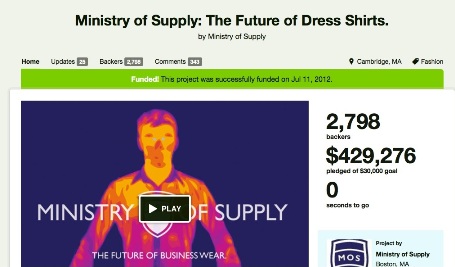 The key concept to understand is that Kickstarter projects offer the customer a package that rewards people for buying early. They get the product, often at a discount, and sometimes with a special gift. This shirt went up to $110 when the company launched it outside of Kickstarter, but Jeff was able to get it at a discount via Kickstarter.com.
The entrepreneurs behind the shirt estimated they'd need thirty thousand dollars to start producing the shirts. The best way to raise the money was to start a KickStarter sale rather than going to the bank or venture capitalist for a loan. Going the traditional routes would have changed their business. But instead they ended up making more money than they needed via the Kickstarter offer. Now they have the capital they need and they still control their business.
Some Kickstarter.com offers are just ideas, but the most successful are ultimately selling the actual product in advance. Having the product ready to sell – or at least ready to produce – gives people a tangible benefit for "funding" your business. If you have a physical product idea or prototype, then Kickstarter.com might be for you.
But if you have an online biz idea, where you sell information that doesn't require a lot of capital (such as DVDs, ebooks, membership sites, services, etc.), then you can get going even faster, just like young Dani Woodrum.
Dani took a page out of Ready, Fire, Aim, following Mark's advice to, "Imitate the industry norm. It's smart to start by imitating success."
At the 1-day Mastermind I realized Dani was passionate about creating simple, home cooked recipes that could be adapted for a weight loss program. The solution to his online business success was simple. We would model the hottest offers in the nutrition industry and create a "Dani-version" of popular cookbooks.
This works for hundreds of entrepreneurs in the nutrition industry every year. That's why there is always a hot new diet book.
The Imitation Principle works in almost every industry. Take a look at how Samsung has grabbed smartphone market share from Apple by creating a similar product but with certain areas of superiority. It will also work for you, no matter what your idea.
Now to be clear, imitating doesn't mean copying, stealing, or ripping people off.
All your work must be original, but the systems for success can be modeled. That's what Dani was taught to do and thanks to taking massive action, it helped him sell over 1,000 copies of his online cookbook in just a weekend.
He did it by picking the Perfect Start-up Product. It's not hard to pick the right product that will give you the all-important initial sales success. The process is outlined in Ready, Fire, Aim, and follows these 5 steps.
Find out what products are currently hot in the market.
Determine if your product fits that trend.
If it does, you are good to go. If not, follow steps #4 and #5.
Come up with me-too versions of several hot products.
Improve them in a way by adding features or benefits lacking in the original.
Dani did that with his recipes at www.HomeCookingForFatLoss.com. He then found strategic partners to assist him in selling his product. He launched the product at a no-brainer low-price point, just like the shirt-sellers on Kickstarter.com, and had a big windfall the first week of business.
You can do that too, and it all starts with your first sale. At ETR we've long encouraged people to take the simple actions necessary to get the first sale under their belt.
When you accomplish this, it turns your efforts into momentum. It's motivational. It makes you realize that your dream can come true. It shows you that this crazy thing called business can really work for you. It's the shot of adrenaline (energy) and dopamine (reward) that you need.
It all starts with selling, the one and only focus of a Stage One business. As Mark writes in Ready, Fire, Aim:
"When you are starting a new business, selling must be your #1 job. Learning to sell is an obligation, not a choice. Your educational objective during the start-up stage of your business is to simply learn how to sell one particular product to one particular market.
"You just need to do one thing well: Sell the hell out of your one product. You will get to $1 million quickly, and perhaps even to $10 million, simply by repeating this one trick over and over again. As long as it keeps working, keep doing it.
"You don't need to know how to create products or motivate people or manage anything to successfully start a business. What you need are two fundamental skills: 1) You have to know how to make a sale. 2) You have to be able to put that sales process into action. Once your business is making sales and you have achieved a minimum critical mass of customers, your problems, challenges, and opportunities change."
Once you've made that first sale, don't stop there. Mark adds, "The easiest way to create profits in your business is to sell your best customers a higher-level version of something they have already bought."
Selling solves problems. Selling gives you freedom. Selling is the skill you need to have.
Next month we'll continue your journey as a Stage One entrepreneur. We'll take you through the importance of having more products to sell your customers, additional ways to generate new customers, and how to get better at one of the most important skills in the world – selling.
Action Takers Rule The World.
PS – If you'd like to be like Dani and attend…
…a 1-day Mastermind meeting with Bedros and myself, where we help you prepare your product and website for launch, please email support@etrhelp.com for our upcoming Mastermind dates.
[
Ed Note:
Craig Ballantyne is the editor of Early to Rise (
Join him on Facebook here
) and the author of Financial Independence Monthly, a complete blueprint to helping you take control of your financial future with research of proven methods in your career, in your business and in your personal life. He has created a unique system to show gratitude and appreciation to stay on track for these goals each and every day.
Click here to follow the exact 5-minute system you can use to improve your life.
]