Double your income, work 10 hours less, live your Perfect Life
Want to Make Your First 7-Figures? Let Me Show You How.
Enter your email below and I'll send you a copy of my ultimate guide where I show you step-by-step how to 2-10X your company's revenue and make your first million.
Ready to get off the entrepreneurial roller coaster and build a business that works for YOU?

I Can Help.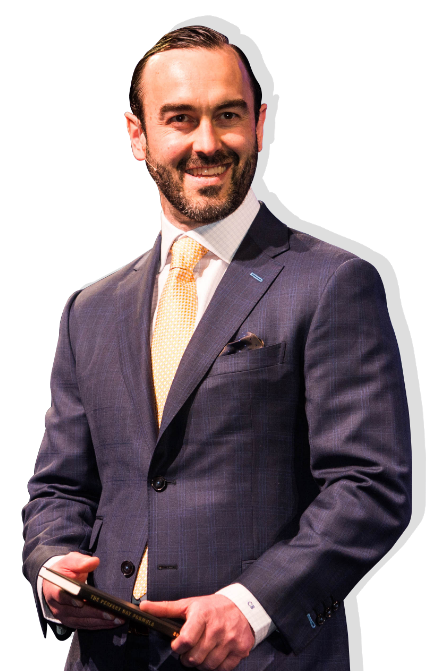 Craig Ballantyne is the author of The Perfect Day Formula, The Perfect Week Formula, and The Wall Street Journal Best-Seller Unstoppable. Over the past 20 years, he's built five 7-figure companies and today, he helps "struckling" (stuck and struggling) entrepreneurs get the clarity, discipline, and strategies they need to increase their impact, income, and influence while working a lot less.

Get free access to my proven systems to earn more and work less today.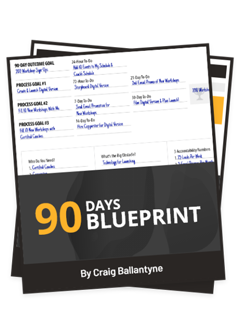 Download the free blueprint
Accomplish a Year's Worth of Work...in the Next 90-Days.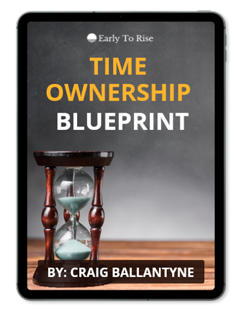 Download the free blueprint
Get more done, work less, and OWN your schedule.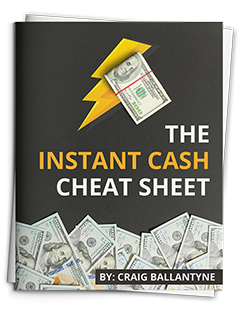 The Instant Cash Cheat Sheet
Make an extra $1,000 in the next 48 hours (without doing any extra work)
What people say About Craig
"The perfect day formula is awesome. Now I get as much done in my 2-hour mornings as I typically do in an 8-hour day, and the rest of the day is just a bonus. I hope you'll try it."

"The perfect day formula system is awesome. I highly recommend it for other top achievers."



"Craig's clever formula is just cool. There's no digital substitute for it. The formula is simple and solid, delivering structure to your business and life."

Listen to weekly interviews and "solocasts" where Craig and his millionaire guests share actionable insights to help you get more out of your business and life.