9 Things You're Doing Wrong in Your Bedroom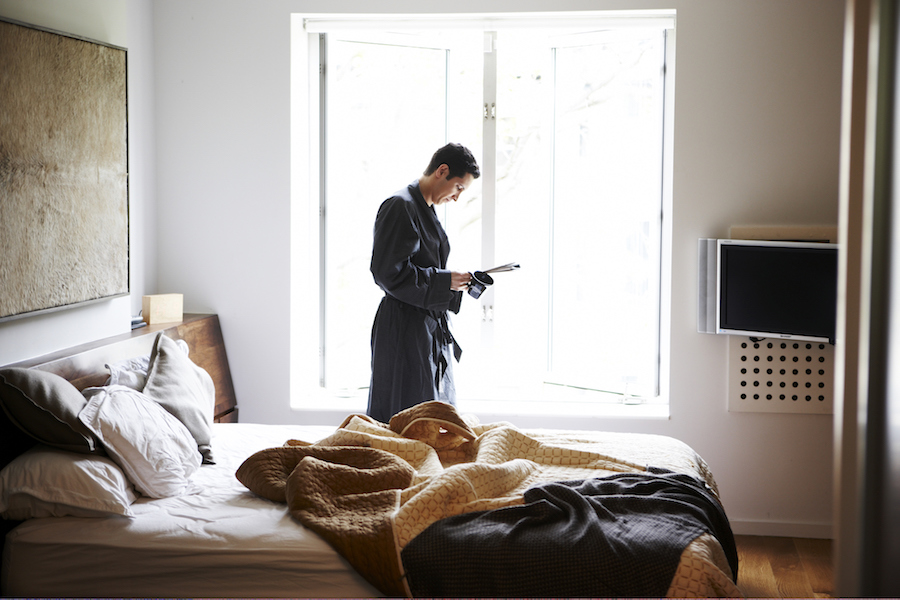 Your bedroom should be your sanctuary, however, here are 9 habits and design choices that you're doing wrong.
1. YOU'RE USING BRIGHT, BOLD PATTERNED BEDDING.
2. YOU'RE SPENDING LOTS OF MONEY ON AN EXPENSIVE BED FRAME.
3. YOU'RE LEAVING YOUR WALLS BARE.
4. YOU'RE KEEPING YOUR PHONE ATTACHED TO YOUR HAND.
5. YOU'RE MAKING A MESS AND NOT TIDYING UP.
6. YOUR LIGHTING SITUATION IS TOO LIMITED.
7. YOU'RE USING MINI BLINDS (OR YOU DON'T HAVE WINDOW TREATMENTS AT ALL).
8. YOU'RE SHELLING OUT FOR EXPENSIVE MATTRESSES FROM BIG BOX STORES.
9. YOU'RE NOT CLEANING YOUR BED ENOUGH.