5 Rules for Success in 2017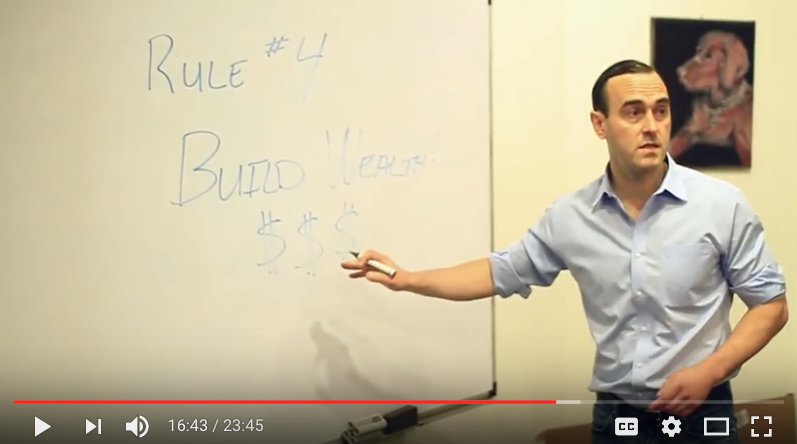 Learn the 5 rules for success in only 20 minutes.
"Insanity," Einstein said, "Is doing the same thing over and over again and expecting different results."
Did you plead temporary insanity with some of your habits in 2016?
Did you find yourself doing the same things over and over again, like hitting your snooze button, checking your email repeatedly, or getting into political arguments with people whose opinions you could never change?
And did you end the year wondering why you haven't achieved the extraordinary results you've been expecting for all the hours that you work?
If so, then you simply need a new Operating System for your life.
As you know, computers and iPhones have powerful operating systems. These little gadgets we can hold in our hands are exponentially more powerful than the first super computer (and it weighed 29,000 pounds!).
When you put in place a personal operating system, or as I like to say, The Rules for Your Life, you'll suddenly become:
•    3x more productive
•    Healthier, slimmer, and more energetic
•    On the fast track to getting wealthier every day
•    Highly effective at work and highly engaged at home
•    The type of person that no longer gives in to bad habits or vices
Sounds great, right?
But what rules should you put in place as the operating system for your life?
Well, I've been thinking about this a lot, so I filmed a brand-new video that reveals the 5 most important rules you must use in your 2017 Operating System.
Watch the 5 Rules for 2017 video right now
(Plus, you'll get a sneak peek of my desk and the ETR offices!)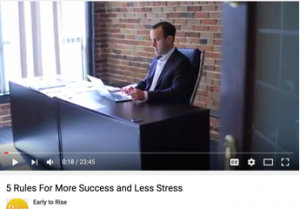 These 5 rules changed my life. They helped me overcome stress and beat my anxiety attacks. They allowed me to write five books and eventually buy the business of my dreams — Early To Rise.
But most importantly, they've given me a rich life, full of the best and most supportive people I could ever imagine, and every day is a great day, one that I look forward to as soon as I wake up (naturally) without my alarm.
Life is good.
Because of my rules.
And that's what they can do for you, too.
Focused, energized, guilt and anxiety-free, and always present and ready for high-performance. That's the promise of The 5 Rules for Your Life.
Please like and share the video, and post in the comments about the 5 rules you're going to create for your life.