5 Reasons to Eat More Avocados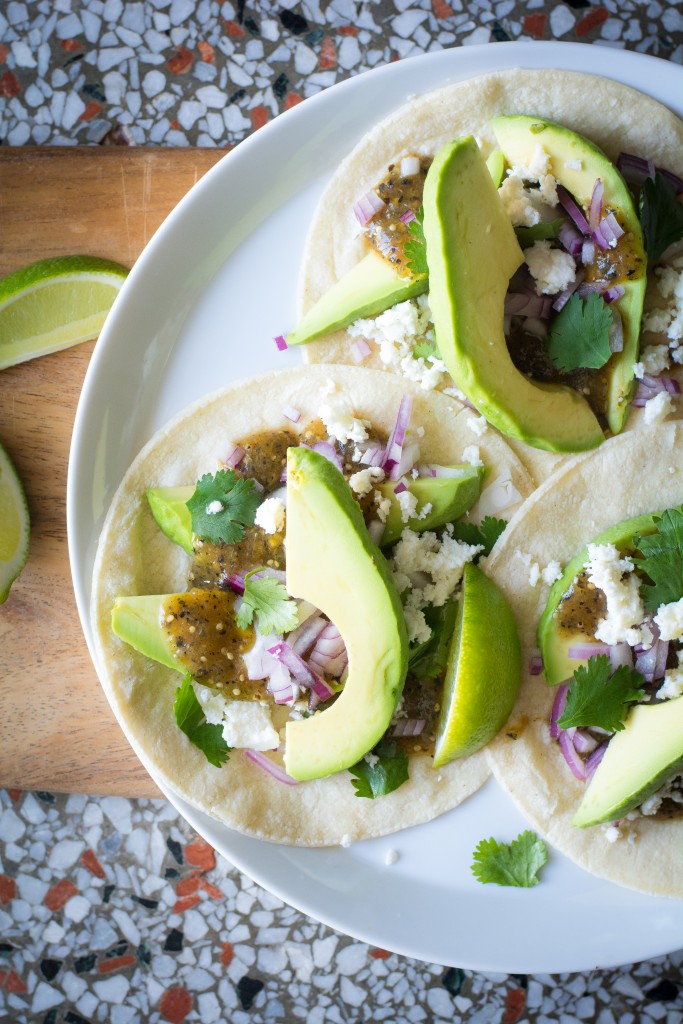 Supermarkets make your life so hard. Grab an avocado; it's either rock hard or too mushy, often bruised and unusable. Then we either get stuck with them, or we leave them at the store.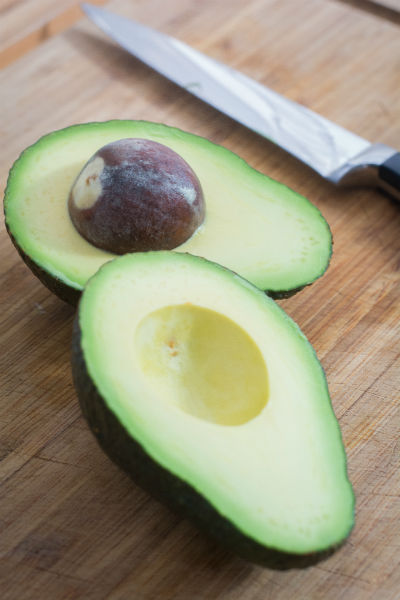 Of course you're supposed to choose the hard ones, bring them home, keep them in a paper bag at room temperature until they mature enough to feel softer, and then use them, or move them to your refrigerator. That's how you control their ripeness and consistency.
That's all fine and dandy, but sometimes (every time?) you need avocados that are ready now. So it's important to know how to pick them. Because sometimes the stores will have a hundred rock-hard avocados, and one or two that are perfectly ripe.
This is why I made the following video. So that you become a pro at choosing the perfect one, and also so that you can know how to break them down. It's not that hard (pun totally intended).
Avocados should be part of your diet if they're not already. Here are 5 reasons why you should eat avocado:
#1 It's IMMENSELY fat-burning
Avocado is full of fiber. Fiber makes you feel full. Fiber also cuts down the sugar spikes that lead to weight gain. Avocado helps you lose fat.
#2 It's FULLY packed with omega-3s
You've heard the trigger word before. These are the "heart healthy" fatty acids (like in olive oil) that are believed to help fight cardiovascular diseases, and make you feel fuller at the same time.
#3 It RESOLUTELY helps your healthy-eating efforts
In a scientific study, people who ate an avocado-rich diet felt less hungry and fuller afterwards. As part as an otherwise healthy diet, it can only help.
#4 It's REALLY great as a snack
Did you see my recipe on page 223 of Eat More Burn More? You need to. Make sure you keep a bunch of avocados in and out of the fridge, so that they are ready when you are.
#5 It's ABSOLUTELY delicious
You've probably tried my favorite Eat More Burn More recipe (Supercharged Guacamole on page 51) by now. Wait until you try my new bonus recipe of Avocado tacos.
I cook with avocado frequently. Maybe the best way to use them is with the help of my good friend Master Nutritionist Missi Holt. Missi put together a series of done-for-you meal plans, so that you can get EXACTLY what your body needs in terms of nutrition. Her plans use many great recipes that contain avocado.
If you've been trying to lose weight forever and the scale just won't budge, these meal plans may be the life-saving tool you need.
Bonus Avocado Tacos Recipe (Gluten Free)
My latest bonus recipe is Mexican-inspired. Think tacos meets Meatless Mondays. Perfectly ripe avocados. An awesome spicy tomatillo sauce. and the pleasure of eating healthy. This is also gluten-free.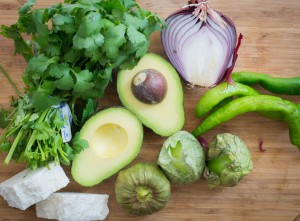 Beautiful ingredients for a beautiful dish. First, I grill the tomatillos and peppers so that they are charred and much softer. That will give a great smoky taste to my salsa. Then I throw it all in a food processor and blend it well for the salsa.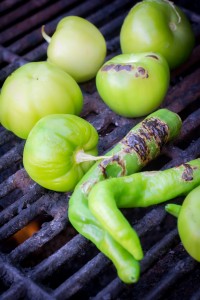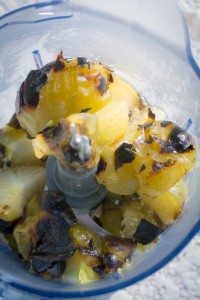 From that point, once you know how to break down the avocado (video above), then it's a matter of assembling the tacos in a beautiful way. Click on the image below for the full recipe.