5 Email Data Points You Should Be Tracking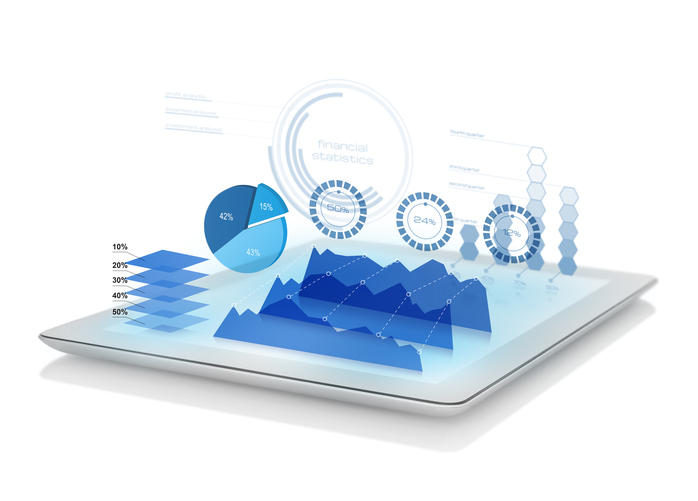 If I asked you right now: What's the percentage of leads that come from your emails? What's your standard CTR on marketing blasts? Would you have an answer for me?
Email marketing is still considered to be one of the best avenues for reaching customers, both current and potential. In fact, people are 66 percent more likely to buy something as a result of receiving an email, according to the Data and Marketing Association.
But, do you know how your email efforts are faring?
We track clicks on the website, engagement on social, and sales metrics through various platforms, and all businesses should be doing the same with email. As a valuable tool for driving leads and brand impressions, it's a mistake not to.
When looking through your email marketing analytics, prioritize the following metrics. Combined, they give you a holistic view of how well your marketing team is doing with email.
1. Open Rates
The question to ask: Are people even opening our emails?
This is metric the first one you should be checking. If people aren't opening your emails, you need to start at the beginning with subject line testing or see if your email has been listed as an untrusted or spam sender.
Open rates differ per industry. For example, for e-commerce, they average around 16.75 percent, whereas, for arts and artists, the average is 27 percent. Find your benchmark average with MailChimp's Email Marketing Benchmarks report (updated February of 2017) to get a baseline.
When you know your baseline, you can begin to analyze your own performance and determine what's working and what's not. If your rates fall lower than the industry average, start testing using the following potential factors: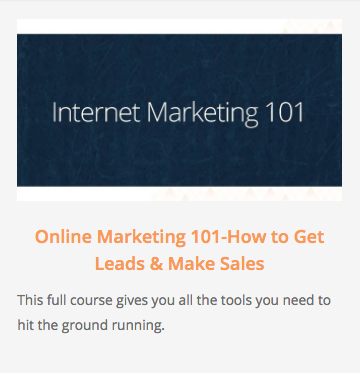 Subject lines: A/B test language, use of numbers, emojis and intrigue techniques like using "Re:" so it looks like the email is in response to something else.
Sender: Are you sending from, "My Web Company" or "Brian Smith"? Hubspot found that using just the sender's name significantly increased open rates.
Segmenting: If you haven't already, segment your list and personalize your subject line for that specific grouping. Sendloop recommends segmenting by persona, behavior, purchasing history and interests.
Timing: Timing is everything with email. Retailer KooKoo Bear discovered this when they realized emails sent on Fridays have a 12.1 percent open rate, versus Thursday at 11.5 percent and Monday at 5 percent, as reported by Marketing Sherpa.
You can gain a complete understanding of internet marketing from your home computer with ETR University's Online Marketing 101 video course.
2. Click Through Rate
The question to ask: Are people engaging with our emails?
Click through rate (CTR) is the second most important metric to track with email marketing—if people are opening your emails, but not engaging with them, you aren't getting the full value from your efforts.
There are two main methods for analyzing your CTR. First, check the reports through your email client. Platforms like MailChimp and Mailgen allow you to see what was clicked and how many times. Secondly, back that information up with tagged links, using Google Analytics or another analytics tool. You can use the data from this platform to confirm the email data and follow clicks through your entire funnel.
Do basic math to get the CTR:
Total unique clicks / total emails delivered x 100
As you compare your CTR to industry averages (also in the MailChimp Email Benchmarking report), note that this rate fluctuates based on a variety of factors. This includes brand association (is it clear the email is from you, a brand your subscribers trust?), composition of the email, how motivating your CTA is, and relevance to your audience.
3. Leads and Sales
The question to ask: How many leads are you driving and how are they converting?
Once you know your CTR, it's time to see how many of those clicks translated to leads or sales. Ultimately you want to check the average ROI for each email type, including transactional, marketing, announcement, and content emails.
To get an accurate picture of what emails are driving the most sales and why, you have to check data for every potential CTA, whether it's in the form of a button, a link, an image, etc.
The only way to analyze this is if you're already tracking links that drive subscribers to lead and product pages. If you aren't yet, start by using the Google analytics tool for building URLs: Campaign URL Builder.
"With the tracking variables in place, you'll be able to track the orders, revenue, and specific products ordered by people clicking on the links," says Adam Thompson, Director of Digital for 10x digital.
Most tracking tools also help you set this up and track sales and leads easily. For example, Kissmetrics provides users with a Funnel Report that allows you to see where people drop off, which emails are converting best and more.
4. Coupon Codes
The question to ask: Are subscribers buying through our sales emails?
With email being one of the best distribution platforms for targeting customers who are most likely to buy, this is an important metric to add to your list. Especially if you run and announce deals and discounts via email more often than not.
Once your e-commerce software is set up to track coupon codes, you'll be able to see how many sales were made. Note that it will be easiest to break out this data if you assign a specific code to each email; that also allows you to personalize it to that specific segment of subscribers.
Other coupon code email data to track includes:
Drop-offs
Total customer spend (Is it higher than when sharing the code through another outlet, I.E. social media or text message?)
Total coupon ROI from emails
Average time taken from receiving the email to redeeming the coupon code
5. Deliverability
The question to ask: Are people getting our emails?
If your emails consistently deliver to less than 100 percent of the recipients on your list, it's time to find out why. When analyzing this data, look at three things:
Spam reports: You'll see the number of times you were tagged as spam under "Abuse complaints." The more you're marked as spam, the less likely your emails are to be delivered. Getting back into the good graces of various email clients, and out of the Spam filter isn't easy, so check out the How to Avoid Spam Filters guide to avoid this before it happens. If your deliverability is currently low, this may already be a problem.
Unsubscribes: Unsubscribe rates, like all other email metrics vary from business to business. According to a 2016 Smart Insights report, this rate generally ranges from .10 percent or .38 percent. If your rates are much higher than this, your emails may not be on message with what your subscribers expect from you. 
Hard bounces: Hard bounces mean those email addresses failed—they no longer exist or a typo was made when subscribing in the first place. Check bounceback records, which include spam filter information and status messages, to see if you can find any clues as to what is going on.
Conclusion
You're wasting time and money on email marketing if you're not tracking the important metrics.
As with any other part of your business, metrics help to ensure the value and health of your efforts. Use these data points to ensure you're spending money in the right places and seeing the ROI you expect. If you're not, modify, re-test, and keep tracking.