4 Types of Content That Will Electrify Your Personal Brand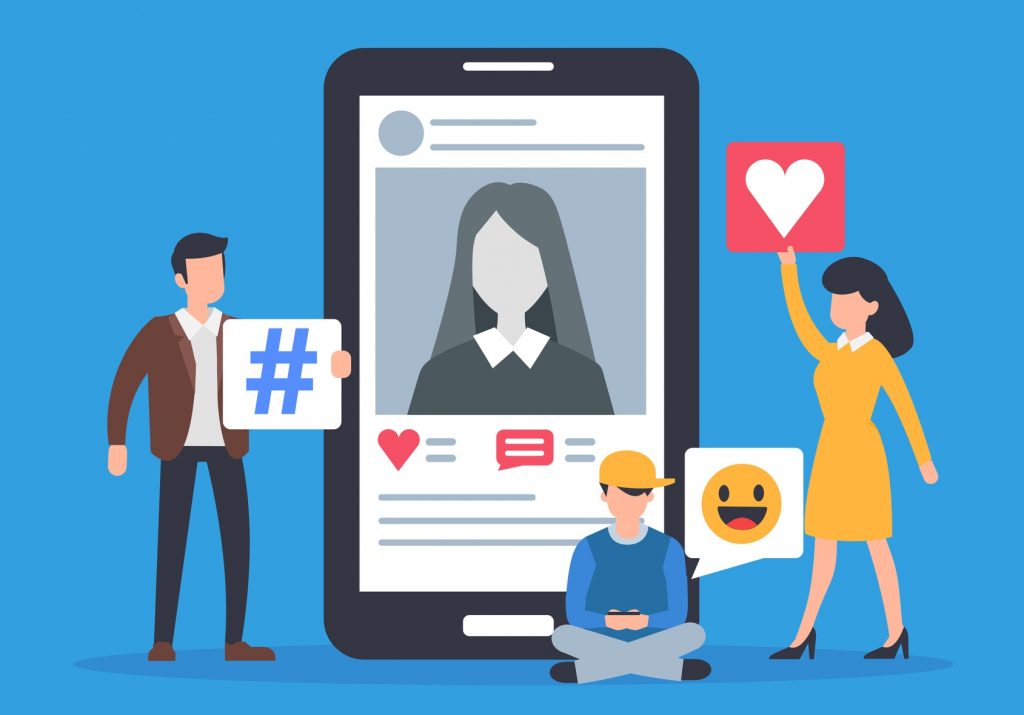 So I guess that social media thing is more than just a fad, huh?
The 2018 Global Digital Report found that nearly 3.2 billion people are using social media around the world—a 13% increase from the year before. Access to information via these channels is so pervasive that entrepreneurs need to ensure the images they project to the world are beneficial to their businesses.
Indeed, it's important for up-and-coming business leaders to remember that customers don't buy from faceless corporations; they buy from people. And people have reputations. Just think about the impact former Uber CEO Travis Kalanick had on his company. Six months ago, with Kalanick at the helm, Uber saw its reputation plummet. But public perception rose again when Dara Khosrowshahi took over and introduced a slew of initiatives, including new policies surrounding sexual harassment proceedings.
Removing Kalanick as the face of Uber gave the brand a chance to press reset. Clearly, a leader's reputation can either help or harm the bottom line. When you're the image of your business, you become a media personality—for better or for worse—so the brand you develop on social media and in the press needs to appeal to your audience.
The question is: How do you do that?
Different Platforms, Different Voices
Your personal brand needs to have a consistent voice with one core message. Look at Instagram's own account: The social media platform shares stunning photos taken by its users. The theme? Unique stories that showcase the platform's potential. It's obvious after even five seconds of scrolling.
The No. 1 mistake people make with personal branding efforts is failing to define their mission or theme; they don't clearly answer the question, "What am I doing on this platform?"
The No. 2 mistake is not sticking to that mission or theme. In the social sphere, where attention is transactional, predictability is currency. If I connected with you for a specific reason and you fail to make good on it, the connection loses value and is either lost or ignored.
Here's how I manage the themes of my own brand: On Facebook, you'll find the sarcastic, thinking-out-loud version of me. My Twitter is reserved for more personal topics: kids, parenting, and sports. Want to talk about business, marketing, or the digital sphere? Head over to my LinkedIn. I use my Snapchat to advocate for my hometown (#SpokaneDoesntSuck). And on Instagram, I muse about my spiritual journey.
If you want to cultivate a successful personal brand, you need to make similar decisions. How many platforms will you use, and what will be the theme of each? Is there a global theme? If your theme is broad ("I'm a 30-something on a journey of understanding"), you can post varying types of content. If your theme is more specific ("I'm an industry expert with a strong opinion"), your content should have a narrower focus.
Still not sure what kind of content is right for your personal brand? Start by building a "fort" of topics: family, occupation, recreation, and thoughts. Align these four categories with specific social channels, and you'll start your journey to a delightful personal brand loved by peers, colleagues, and customers alike. Here's a deeper look:
1. Family
Nobody wants to see a personal profile that's just a company billboard—not you, not me, and not your stakeholders. A business-only social media presence will feel inauthentic to everyone involved. Show people you're a real human. One of my wife's friends, a photographer, has a Snapchat account documenting her young son's antics. At the end of the day, her customers don't follow her to see what she's eating for dinner. We want to see baby Frank put the cat in the bathtub.
If you have hang-ups creating content, there's an easy solution: Don't try too hard. Capture what's real. This requires a level of vulnerability. "Include your kids in social media" isn't written in stone anywhere—Gary Vaynerchuk and Sonia Simone don't post about their kids despite massive followings, for example—but a well-rounded brand includes a personal component.
Just make sure you have boundaries in place. Know what you will NOT feature, and be sure you stick to your guns on it.
2. Occupation
I use a framework of three content types when teaching people how to make professional posts about their industries, careers, or businesses: sunshine, science, and sales.
Sunshine content shines a light on other people. Maybe that's an appreciation post. Maybe you're simply telling your followers what you're grateful for. Shine some light on your employees for doing great work, or praise a customer for an achievement.
Science content is a look behind the scenes. How do you get it all done? How does your successful company stay running?
Sales content is generally a call to action (CTA) for your audience members. Let them know when you have a sale on the way. Running a cool promotion? Let your followers know. At most, though, no more than 20% of your posts should be business-related calls to action. And when your personal brand fire is really burning, you'll attract customers without a issuing a CTA.
3. Recreation
Posting about your hobbies and the ways you de-stress is another way to attract followers. Love to run? Share some shots of the trail. Are you a history buff? Post about the most recent book you're reading. These posts allow members of your network to relate to you. You can accomplish a lot on even one platform (say, Facebook). Write a post about your family, go live after a business meeting (FYI, Facebook Live maximizes organic reach), and invite connections to join your triathlon group.
A great personal brand feels like an organic extension of your life rather than part of a to-do list. Including hobbies in your content mix shouldn't require a massive routine change. That's important because you don't have an hour to spend planning epic content. Don't make this harder than it needs to be.
4. Thoughts
In all likelihood, you became a business leader because you have a cocktail of valuable (and interesting) experiences—in life, in your industry, in the world. People respect thought leaders with original, compelling insights. As you're cranking through the day, don't be afraid to share your work-related musings, best practices, successes, and failures. Social media is all about micro-moments, so don't be afraid to "write tight" and post as a thought occurs to you.
Think about the respectable social celebrities you know who have gained traction. Even if you don't agree with their opinions, if those opinions are authoritative, respectfully worded, and communicated consistently, you'll remember their platforms. Follow this model by embracing your experience and sharing your unique, compelling, and respectful thoughts.
#
There's no question: Leaders' personal brands have an impact on the success or failure of their companies. Be the type of leader that attracts all the right digital attention for all the right non-digital reasons. Start by establishing your theme and the type of content you want to post (and where you will post it), then let your personal brand grow alongside your business.
Make time for fun social media engagement with a daily routine…
Sign up now to get our FREE Morning Routine guide—the #1 way to increase productivity, energy, and focus for profitable days. Used by thousands of fitness, business, and finance industry leaders to leapfrog the competition while making time for the people who really matter. Learn more here.