3 Stocks Billionaires are Buying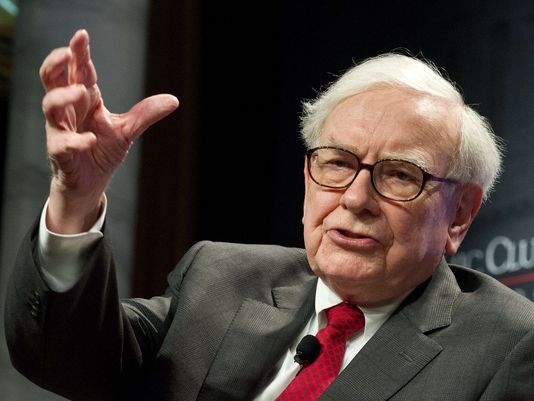 Billionaire investors Warren Buffett, George Soros, and Carl Icahn probably aren't on your speed dial, but you can still know what they're buying. Goliath investors, including these three legends, submit a 13-F report to the Securities and Exchange Commission every quarter, highlighting their buys and sells in the previous quarter. Since 13-F reports can be a treasure trove of new investment ideas, let's take a peek at what stocks Buffett, Soros, and Icahn are betting will head higher.
Warren Buffett
Buffett's legendary buy-and-hold investing style has turned Berkshire Hathaway into a global conglomerate with $100 billion in equity investments and allowed him to become one of the world's richest people. Because of Buffett's success, tracking his activity makes a lot of sense.
Recently, Buffett made a big splash by announcing Berkshire Hathaway's $37 billion acquisition of industrial-goods company Precision Castparts, but that isn't the only industrial company he's been cozying up to. In the second quarter, Buffett also established a new 20 million-share position in Axalta Coating Systems Ltd.(NYSE:AXTA), a maker of coatings used primarily in in the automotive and rail industries.
The Oracle of Omaha's Axalta investment suggests he believes the global auto industry will continue to enjoy tailwinds from climbing car and truck sales, which should boost demand for Axalta's products. According to Ward's Automotive, U.S. light-vehicle sales grew 4.6% year to date versus a year ago, and through the first six months of this year, European passenger car registrations are 8.2% higher than in 2014.
Thanks to that rising demand, Axalta's ex-currency second-quarter sales increased by 8.2%, and because Axalta's cost of goods dropped to 62.1% of sales last quarter, down from 65.9% last year, industry watchers think its EPS could climb to $1.38 next year, up from an estimated $1.17 this year. If Axalta can make good on that prediction, then investors might want to consider buying Axalta, too.
George Soros
Ask any hedge-fund manager for a list of peers who have made the biggest impact on the industry in the past 40 years, and Soros is likely to be near the top.
Unlike Buffett, Soros is continuously moving in and out of various investments depending on his ever-shifting economic views, and that means the names he buys in any one quarter might be sold the following quarter.
Regardless, digging into Soros' 13-F shows that he bought new stakes in a whopping 85 companies in the second quarter, including big bets on Charles Schwab Corp.(NYSE:SCHW), a discount brokerage company, and Alcoa(NYSE:AA), the global aluminum giant.
No one knows how long Soros will stick with these two companies, but if he does it will probably be because volatile markets are boosting trading volume and demand for investment services such as those Schwab offers and because Alcoa, much like Buffett's Axalta, is benefiting from growing global auto sales.
Carl Icahn
Icahn's penchant for taking long-term stakes in companies and then agitating for shareholder-friendly change has arguably made him America's best-known billionaire stock activist.
In the second quarter, Icahn's 13-F filing shows he owned 24 positions with a market value of $29.5 billion, including an $8.26 billion stake in his own Icahn Enterprises L.P.(NASDAQ:IEP) and big positions in Apple Inc., eBay, and PayPal (thanks to its spinoff from eBay).
As for new buys, Icahn's most intriguing move could be his acquisition of 1.075 million shares in Cheniere Energy (NYSE MKT:LNG), a company that operates liquefied natural gas, or LNG, terminals, an LNG pipeline, and a segment that markets LNG.
Clearly, Icahn's Cheniere investment indicates that he believes demand for LNG will grow, particularly if overproduction here in the U.S. helps spark greater demand overseas. That could already be happening, given that last week, Cheniere announced a deal to ship LNG to France.
RELATED-->>Get a copy of Living Rich by Mark Ford HERE!
Tying it together
Nothing replaces the need for people to do their own legwork before making an investment, but following in the footsteps of billionaires such as Buffett, Soros, and Icahn can be a good first step. Buffett's bet on Axalta's coatings and Soros' bet on Alcoa's aluminum might mean that auto suppliers are worth investigating more, while Icahn's interest in Cheniere makes LNG plays intriguing, too.
The $60K Social Security bonus most retirees completely overlook
If you're like most Americans, you're a few years (or more) behind on your retirement savings. But a handful of little-known "Social Security secrets" could ensure a boost in your retirement income of as much as $60,000. In fact, one MarketWatch reporter argues that if more Americans used them, the government would have to shell out an extra $10 billion… every year! And once you learn how to take advantage of these loopholes, you could retire confidently with the peace of mind we're all after.
Todd Campbell owns Apple. Todd owns E.B. Capital Markets, LLC. E.B. Capital's clients may have positions in the companies mentioned. The Motley Fool recommends and owns shares in Apple, eBay, PayPal Holdings, and Precision Castparts. Try any of our Foolish newsletter services free for 30 days. We Fools may not all hold the same opinions, but we all believe that considering a diverse range of insights makes us better investors. The Motley Fool has a disclosure policy.
America in 2017: Warren Buffett's Ignored Warning
Warren Buffett is perhaps the greatest investor of all time, so when the billionaire issues a warning, it pays to listen.
But unfortunately, nearly 4 in 5 Americans are ignoring Buffett's words of wisdom.
Get updates on living the good life delivered to your inbox.