3 Safe Places to Keep Your Money During Market Upheaval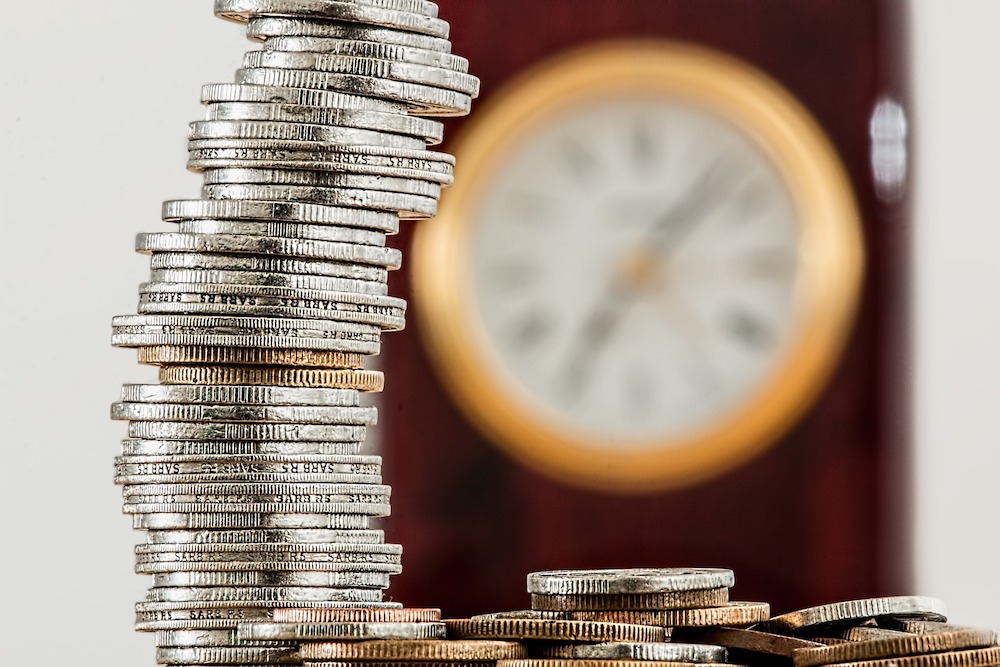 One of my many business activities is being the Chairman of the Board of a company that's traded on a major stock exchange.
The company is in the real estate business; we own a number of residential properties.
And at the annual shareholder meeting a few weeks ago, one of the obvious topics that came up was the fact that real estate prices are near their all-time highs in many places around the world.
In the UK, Canada, Australia, and New Zealand, for example, property prices are near record highs.
It's the same in the U.S., where the median home sold for a record high price at the end of 2017.
In fact, U.S. home prices are rising at twice the rate of inflation, according to Bloomberg.
But it's not just real estate prices that have gone through the roof.
Bond markets are also near all-time highs, and there are still trillions of dollars worth of bonds out there with negative yields.
Stock markets around the world are also near all-time highs, or at least multi-decade highs—including the United States, Germany, UK, Japan, etc.
And there's no shortage of companies, including some very prominent brand names, that perennially lose money, go deeper into debt, and fail to generate enough revenue to even be able to afford their interest payments.
Yet even those stock prices are near record highs.
There's so much that defies basic common sense.
Recently, we discussed that Warren Buffett, the most successful investor in modern history, is NOT buying in this market.
In fact, he's selling… and stockpiling a mountain of cash that he'll deploy when markets turn the other direction.
Buffett knows that markets always move up and down in cycles.
"Up cycles" are precisely the time to sell—when everything is irrationally expensive.
And "down cycles" are the time to buy—after a major crash or correction.
This strategy is simple and effective: Buy cheap. Sell expensive.
No up cycle lasts forever. In fact, they usually only last a few years.
This current one has lasted almost 10 years. And with all of these record high asset prices, we're overdue for a major correction.
As Buffett wrote in his most recent annual report, "History is on our side …"
Once markets finally do correct, there will be some incredibly high-quality, trophy assets available to purchase for bargain prices—the sort of legendary investments that can create lasting, lifelong wealth.
And you can wait patiently by parking your cash in a handful of safe assets, preserving your wealth and even generating a solid return while you wait for the monster opportunities that are coming.
For example, I've written extensively about holding cash in very short-term Treasury Bills. That's what I'm personally doing.
While a bank pays 0.02% interest, T-bills pay nearly 2%—100x as much.
Buffett has parked over $100 billion in short-term T-bills.
That money isn't tied up in stocks. So if the market has a sudden, major correction—or even a crash—Buffett is going to have $100 billion to deploy, scooping up all sorts of trophy assets on the cheap.
We've also talked about certain peer-to-peer loans, which can be short-term investments paying 6-12%.
We've shared a few options with our premium readers that are incredibly safe and heavily collateralized by hard assets, including gold and silver.
These can be great, safe, short-term assets to hold, so you can take a lot of risk off the table, yet still earn a solid rate of return while you wait for better investment opportunities to come along.
Another option to consider is deep value stocks—high-quality businesses whose shares are trading at a steep discount to the company's intrinsic value.
Here's a great example: our Chief Investment Strategist, Tim Staermose, recommended a stock some time ago called Nam Tai Properties.
The Hong Kong-based company owned a bunch of real estate in Asia, conservatively worth about $221 million.
Plus, the company had $261 million in cash with virtually no debt.
So that was nearly $500 million in net assets. But the company's market valuation was a mere $204 million.
Tim did the hard work to find the company and recognized the opportunity: When a company is trading at that steep of a discount to even the value of its cash balance, it's hard to get hurt ( i.e. it's very difficult for the stock to go even lower).
But there's obvious, upside potential built in.
And that's what happened. Some time after Tim's recommendation, Nam Tai jumped more than 100%, and we all made a tidy profit.
But while we waited for that to happen, the stock was very stable, i.e. it didn't move down.
In this respect, we viewed this as a sort of piggy bank—a place to stash a bit of capital with minimum downsides—but LOTS of upsides. Low risk, strong return.
We think all three of these options are sensible alternatives to consider—safe places to park your capital where you can still generate lucrative investment returns while waiting for an inevitable market correction.
[This article was originally published on SovereignMan.com. To continue learning how to safely grow your wealth, download their free Perfect Plan B Guide.]
When you're ready to add money to your account using the Internet's #1 sales system… 
Get our Social Story Selling System video course! It's the only tool you'll need to turn your IG account into a "social cash machine" by building leads and easily converting those leads to loyal customers. Get the course now. >>>