3 Daily Habits to Build Your Wealth and Wisdom
Today you'll discover 3 daily habits that keep me on track in my business while also helping me generate wealth, wisdom, and a life well lived.
Oh, and there's one BONUS habit I've recently added as well…it's a valuable new exercise I've added to my life and one that I've been sharing with Early to Rise Premium readers for a few weeks now.
Watch the video here to discover my daily documents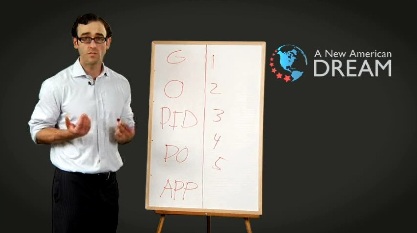 These daily habits are a simple set of action steps that you can do in just a few minute each that will make a tremendous difference in your overall sense of well-being, time management, and income.
The first habit is based on a legend from the days of American wealth icon, Andrew Carnegie, while the second habit is a little bit "out there" and you'll have to watch the video to find out how to fill in these blanks:
G –
O –
Did –
Do –
App –
The third habit reveals my personal "daily documents". These have been mentioned a lot in ETR articles, and today is the day you'll finally discover what they are – and you'll get a bonus download including a few of the documents to review each day.
Watch the video to discover the daily documents and get your bonus here.
And don't forget, you'll also learn about the fourth new habit I've added to my life, one that I've been sharing with a few ETR readers for the past few weeks.
In our next video, you'll discover the power of other people…and how having a mentor and building a network will help you achieve your New American Dream, just like it did for me. Plus, you'll learn about the new Early To Rise International Marketplace that will provide you with the opportunity to strategically grow your business with the help of others. It's an exciting new addition to Early to Rise and I look forward to telling you all about it.
Until then, please watch the video, get your bonus daily document report, and share a comment about your daily habits. How do you plan to get more work done and what you do to live a full and rich life?
Craig Ballantyne