12 Things Every CEO (and Employee) Needs to Know About Compensation and Benefits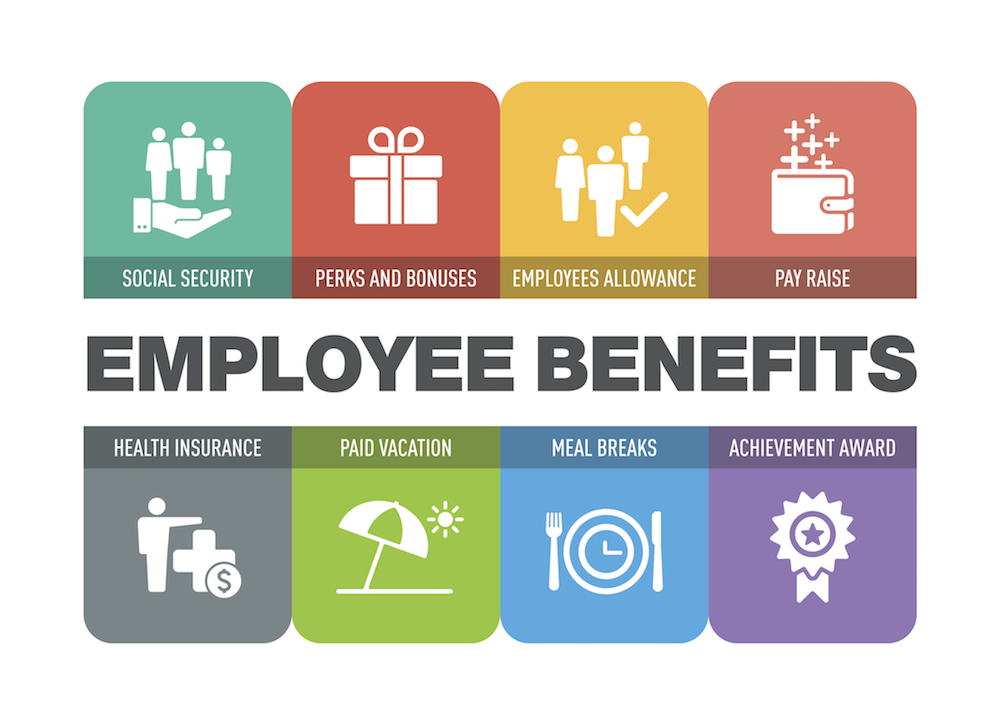 In a competitive talent landscape, employers should be mindful of their total compensation and benefits programs and packages to attract the high-level, skilled talent they seek. Understanding what employees expect and what your organization can deliver, and then building packages accordingly, will go a long way in winning the war for talent.
How employees are reimbursed for the work they do is a combination of compensation and benefits received. Compensation goes beyond hourly or salary rate, and can encompass benefits such as health insurance, 401(k) plans and matches, employee stock ownership programs (ESOPs), health incentives, bonus programs, education reimbursements, and proprietary benefits developed for a specific company or team. All of these combined account for a compensation package.
But what should CEOs actually be offering in the ever-changing employment world of 2018? And what should employees expect?
What CEOs need to know
As the CEO and leader of an organization, you need to address the following:
Determine your compensation and benefits philosophy, because it will set the tone for the quality of talent you attract and retain. Do you want to be at the 50th,

 75th,

 or 90th

 percentile of the market in terms of the package you offer for the positions and industry in which you operate?

Consider how you can use benefits to keep talent on board for the long haul, and how  you can incentivize employees to achieve the goals you have set over years. Stretch goals provide a long-term incentive that is reached through calculated, measurable, smaller goals. This not only helps an employee advance professionally and personally, but can improve productivity as employees work toward the stretch goal.
Are you grouping together similar jobs to ensure promotional opportunities (job banding)? Not only does job banding help simplify your compensation system, but also allows for wider pay ranges and alternative career tracks, including non-managerial positions. Embracing a system with this kind of simplicity (as well as flexibility) is ideal for growing organizations looking to be innovative and adaptable with the changing workforce.
Do you offer one health plan option, or options for a higher and lower deductible plan? What about dental and vision? Giving your employees health insurance options can go a long way in luring talent away from a competitor they may be considering. Also, consider how much of the monthly premium you're willing to cover; as medical expenses rise, this becomes a much bigger consideration for employees.
Does your total compensation package represent quality-of-life rewards? Do you offer one-time or lump sum bonuses for positive outcomes or exceptional customer/client services? What about a flexible work environment or encouraging continued education? Each of these quality-of-life rewards can lead to greater satisfaction and morale in the employee base.
Have you considered customized benefits and compensation for your key employees? When it comes to attracting high-level talent, it is almost expected that you offer incentive programs, such as profit-sharing, to entice them.
How are you tracking the metrics and value of your compensation and benefits strategy? Compensation and benefits packages should not be taken lightly and it is important part of

human capital management

. Tracking and evaluating what is working, what isn't, what is cost-effective for the greatest return, and what is holding you down are key to developing a program that is long-lasting and adaptable.
What are your health and wellness goals (outside of health insurance) and how do they tie into your compensation and benefits strategy? Offering health and wellness incentives to your employees is a great way to encourage a healthy lifestyle and therefore a healthy workforce. If you have capacity to offer a health incentive, you can set yourself apart from many competitors in your industry today. Consider offering reimbursement for gym memberships, free monthly yoga classes, or something similar. The cost is relatively minimal for the gain—high-performing, top talent.
Most importantly, are you compliant with employment law when it comes to offering benefits? There are countless "alphabet soup" acronyms to keep in mind, but we recommend researching must-knows laws before you dive into compensation package creation.
Understanding what employees expect and what your organization can deliver, and then building packages accordingly, will go a long way in winning the war for talent.
What employees need to know
Employees should take responsibility for understanding their total compensation and benefits package to determine when an employer is a good fit for their career goals—and if they are competitive in their industry. Keep these in mind:
Do you know what the value of your compensation and benefits represents as a total reward? Consider the variables of health insurance contributions, 401(k) matches (if any), education reimbursements, paid time off, and other benefits before deciding a future career. Your full compensation picture is not just your salary or hourly rate. A higher salary could come with fewer essential benefits. On the other hand, a slightly lower salary with more benefits could even out financially in the long-run.
Are you communicating your wish list to your employer? If your current compensation and benefits package is not up to par, make sure you negotiate with your employer. Additionally, take advantage of opportunities to provide suggestions for improvements or added benefits. An adaptable employer will consider their employees' requests when making future decisions on compensation and benefits in order to attract and retain the best talent.
If you're working your way through the (sometimes) cumbersome interview and hiring process, a few tips:
Don't EVER share your current salary with your interviewer. Force them to give you a salary range that they think fits the position. Remember: They wouldn't be talking to you if they weren't interested, so don't think you have to keep them hooked.
Be willing to ask what benefits are generally offered to employees up front. Be sure you know if there's a probationary period of health insurance, 401k, or other package offerings.
Know the system for revisiting compensation packages as you increase your tenure with the company. How often will you receive job reviews? What does this entail, and when can you expect raises, bonuses, etc.?
At the end of the day, the onus is on both the employer and the employee to make sure compensation is fair. If you're a CEO, it's in your company's best interest to offer competitive benefits to talent (and not renege on offers made at hire), while employees should be diplomatically aggressive about advocating for themselves both during hire and over the course of their history with a company.