10+ Tools You Need to Start a Successful Business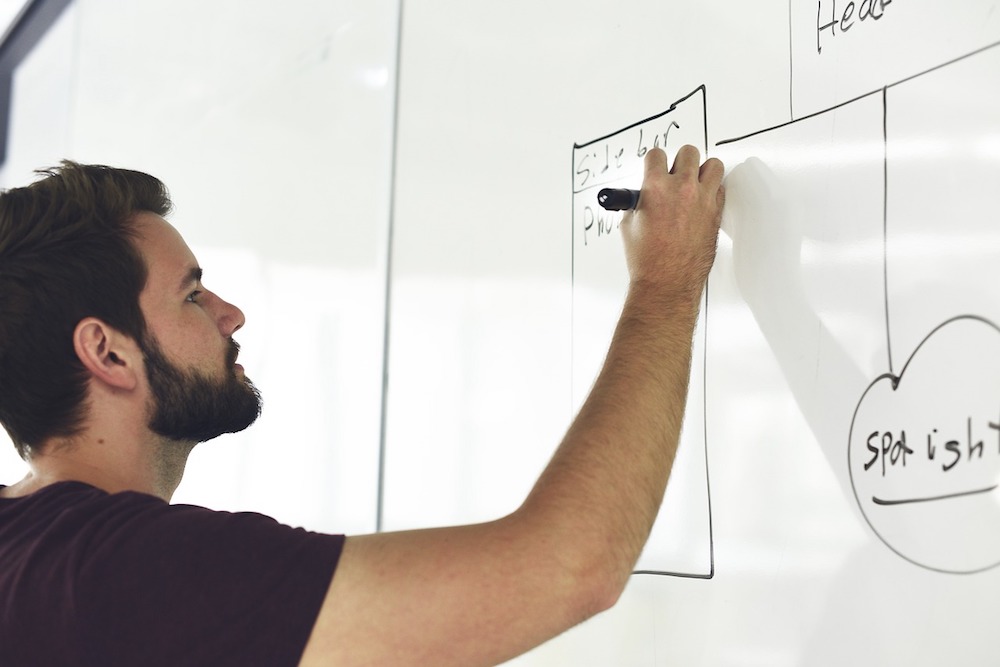 Ready to quit your job and start a new business venture? The idea is tempting, but before leaving your current job, ask yourself this question: "Am I financially ready to launch a startup?"
You might be fascinated by an idea, but it's not easy to launch a business and reap profits—especially not right away. According to Forbes, 8 out of 10 businesses fail within the first 18 months. Why? Because they run out of cash. And even if you are successful, you likely won't see profits for 5 years.
In short: Without proper financial planning, your business is doomed before it even gets off the ground.
The good news is, there are ways to build a solid financial foundation that makes success more likely. Here are a few tips you can use to be financially ready for starting your new company.
1. Conduct market research
Whatever your exciting new business prospect is, don't get swayed by mere possibility. Evaluate your profit potential accurately. Here's where to start:
First, consider the details of the business—esp. the cost. Ask yourself:
What product or service will I be offering?

What is the market demand for that product or service?

What will it cost to produce and disseminate my product or service?

What future does my product or service have, and can I easily adapt for a changing market?

Who is my audience and how is it likely to change over the next 5-10 years?

What overhead costs will I need to cover (office, transportation, employees, etc.)?

What income do I need during early company growth (and possibly low or no profits)?
If you honestly answer these questions, you'll know if a new company is worth your effort.
Second, look at your competitors (those selling similar products and services) and find out how they are performing. This will give you a sense for what is working and what isn't, and how you can improve your product or differentiate it from competitors'.
Review this Entrepreneur article on complete market research before setting up your business. Take notes, make outlines, and craft a long-form pros and cons list about your new venture. These will all help you define your goals, your deliverables, and your vision.
Here are some additional tools you can use to get secure data on your target industry:
Keep in mind that market research can cost $1,000s for accurate data, so be prepared to spend money upfront. While costly, know that this investment could be the difference between sinking in a year and soaring in a few years.
2. Figure out the start-up cost
While your initial market research will give you a general sense of start-up costs, now is the time to dig into the numbers. Some estimates show that the cost of launching a business can reach $30,000, so make sure you take all factors into account.
For example, as a brick-and-mortar venture like a retail shop or restaurant, you'll need to calculate leasing fees on a property. Calculate the likely increase in monthly fees based on inflation and demand. Also, be sure to include estimates for construction or renovation costs if you need to update the space to fit your concept.
On the other hand, most online-only business have a lower startup cost. However, you still need to secure dedicated server space, a domain, email client, and marketing software. Know what you need not only at launch, but also how you can scale over the course of 2-5 years. Will your technology/software handle growth during a successful 5-year period?
Other overhead costs to consider would be employee wages, insurance, transportation, utilities (internet, cell phone plans, etc.), supplies, shipping, and technology (computers, servers, etc.).
The Wall Street Journal published this indispensable startup calculator for just such a purpose. Use this as a starting point, but be sure to tailor your expenses to fit your own needs. Remember: Don't quit your job unless you have enough funds to start a business.
3. Start an LLC
Once you've determined the viability of your business and product/service, start an LLC. You'll have to submit articles of organization to your state's Secretary of State. Usually, this costs between $40 and $900.
Check to see if you have to pay corporate tax separately. For instance, in California, you have to pay $70 as a filing fee, but $800 as an annual tax.
Depending on the state you live in, you will also have to publish a notice in any local newspaper when setting up an LLC. Find out about the publication requirements for Corporations and DBAs here.
---
---
4. Save for your living expenses
Now that you've got some solid numbers, start saving. Along with the expenses associated with setting up and operating a new business, you need to be financially prepared to cover your living expenses for several months. It will take time to make your company a profitable business. Remember, there won't be any change in your personal expenses just because you have set up a business. Moreover, you need to be prepared for extra expenses related to out-of-pocket health care premiums and random costs.
Initially, your expenses will be more than your income. Save enough money to cover your living expenses for 6 months before leaving your job.
You can use this family budget calculator to figure out how much money you need to maintain a normal standard of living in 618 U.S. locations. This is not just for you, but for your whole family.
5. Boost your credit score
Before you dive into funding, you need to make sure your personal credit is solid. Why? That's how banks and potential investors know you are a solid bet for a loan.
For this very reason, it's a good idea to review your current credit score and take steps to improve it (as needed). At the very least, you'll know if it's accurate or if there are fraudulently opened accounts or unknown inquiries that need to be removed.
Where can you find your credit score?

Look at your monthly loan statements and credit card statements to see your credit score. You can also login to your account online and check your credit score.

You can pay $29.95 per month for

obtaining your 28 FICO scores and 3-bureau credit report

.
Get in touch with

non-profit credit counselors

. They are able to give you a free credit report and score.
You can get your credit score by signing up for a credit monitoring service. You may have to pay a monthly subscription fee to get your score, but it's worth checking out. Reach out to

Equifax

,

Experian

, or

TransUnion

for more information.
Visit

annualcreditreport.com

for a free yearly credit report.
If you don't have a stellar credit score and feel that it would stop you from obtaining a business loan, then definitely don't quit your job. Banks are more willing to lend to borrowers with a regular paycheck. You can also consider alternative lending sources (more on this below).
Once you get a free copy of your credit report, look at it very closely and find out:
If there are accounts that aren't yours. Dispute these accounts with the appropriate credit bureaus and ask them to remove the questionable accounts from your credit report.
If there are inaccurate negative listings. Negative listings like late credit card payments, collection accounts, charged-off accounts, and chapter 13 bankruptcy stay on your credit report for 7 years. If you find a listing that's inaccurate, report it right away. If you find that a negative listing has exceeded the 7-year window, then request removal. If you need help, reach out to credit bureaus directly or to a credit counselor.
If there is incorrect information. Check your address and payment history on the listed accounts. If anything seems amiss, contact the appropriate credit bureau to fix this.
For more information on factors that affect your credit score, visit creditkarma.com.
6. Examine how best to secure investor or startup capital
Depending on your financial needs, this could be as easy as asking friends and family for a small loan. But it could also mean crowdsourcing, taking out a much larger bank loan, or seeking out investors or angel investors.
Keep in mind that outside investors will want to see a business plan—including a clear financial path from start-up to profitability. Have one ready.
BONUS: A startup shortcut
If you don't want to get into the hassle of setting up an LLC, then there is a smart option for you. There are companies that can help you get started in exchange for a fee. Businesses like Legalzoom, Swyftfilings and Total Legal help you launch an LLC, while also providing helpful legal advice. You typically have to pay a fee between $49 and $149 plus state filing fees to launch the LLC. Legal advice is often extra—but for someone unaware of the ins and outs of business finances and laws, is often a sound option.
Remember: A successful startup is not JUST about having a great idea. It's also about a sound financial foundation and longterm planning. Make sure you have both in place!
---
Interested in getting regular financial tips from industry experts?
Sign up for our premium WEALTH CONFIDENTIAL NEWSLETTER and get monthly insight, guidance, tips, and trends—specially curated for you!