10 Society-Changing Startups You Should Follow—And Why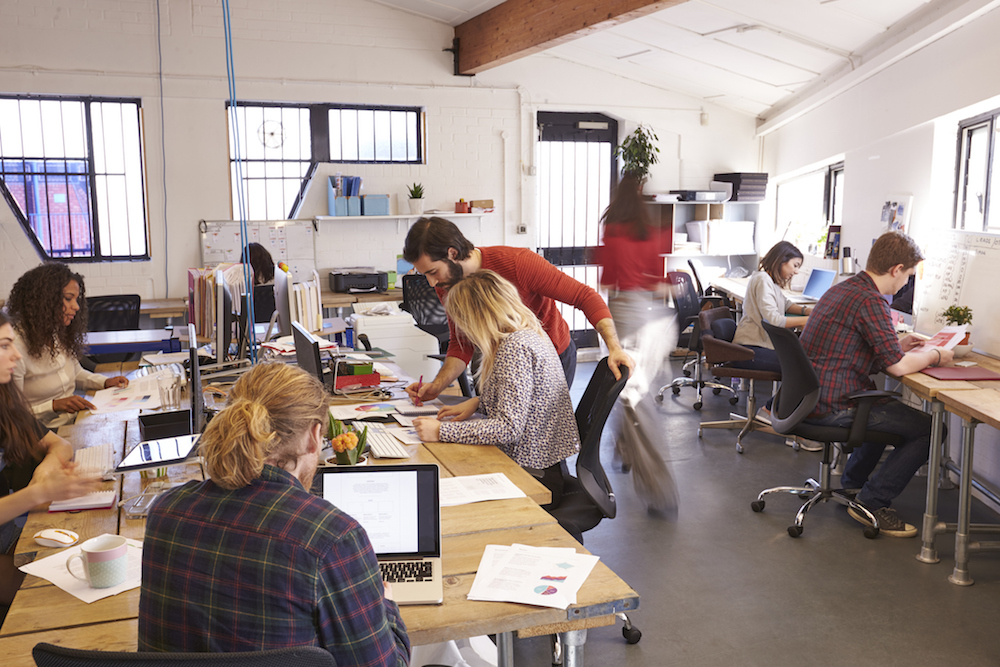 I've worked with a lot of startups at Tim B Design, which has taught me the importance of vetting ideas in business development and following through on execution.
Some of these startups have earned "must-follow" status—i.e., businesses you need to follow if you want to be on top of the cutting-edge approaches to profit generation, company culture, and product development.
I've assembled my own list for 2017—10 startups that are pushing the envelope on the very definition of business. Be inspired:
Payroll/HR platforms are nothing new, but there's always room for improvement, and Gusto has taken a big swing. Hitting 40,000 users at the end of 2016 marked an incredible high for the four-year-old company, formerly known as ZenPayroll.
So what's their niche? Gusto handles the organization of company HR documents and automatically withdraws and deducts payroll taxes from business bank accounts. It also makes paying employees easy (with segmentation by hourly/salary status) and allows for allocation of benefits in a slick, modern interface. In fact, it's the UI that really gets me going—a clean, well-oiled dashboard-style interface that makes doing payroll kind of fun. It's no wonder it's part of the Angel investor's breakout list for 2017.
It helps, of course, that onboarding is a cinch and that payroll services for startups are very reasonably priced. $39 + $6/person per month? Done.
While this four-year-old meal-in-a-bottle startup takes me back to the classic cinematic horror flick, there's nothing to fear here. In fact, Soylent has ingeniously blended '90s diet shakes (gross) with the 2015 meal-in-a-box phenomenon to produce "complete nutrition food technology." My hat's off to CEO Rob Rhinehart for thinking outside the box (and bottle) with this creation.
According to Soylent, each drink offers "protein, carbohydrates, lipids, and micronutrients—everything the body needs to thrive." Playing off our hyped-up convenience culture, this seems like a clever way to keep us healthy on the go.
And yes, I know that "meal in a bottle" fads in the past were plagued by chemicals and false advertising. But Soylent's product and business development is just the opposite. In fact, CMO David Renteln shared this in an interview with CNBC entrepreneurs: "When you're honest with people and straight-up with them, they really appreciate it," Renteln said. "One of the ways Soylent stays transparent is by talking about each one of the ingredients and where they are sourced from."
Another key differential for Soylent? Their strong Facebook advertising. Consistent posting/promotion with identifiable, simple branding means one thing: It's only a matter of time before Soylent is ubiquitous. (Even author/speaker Tim Ferriss has taken the leap.)
Utter the name "Elon Musk" and heads will turn. It really doesn't matter what he's up to; we pay attention.
That aside, it's worth taking a closer look at one of Musk's latest ambitions—Hyperloop One. Put simply, this new conveyance is "a sealed tube or system of tubes through which a pod may travel free of air resistance or friction conveying people or objects at high speed and acceleration."
Sounds easy enough, right? Well, actually, it sounds a little far-fetched. But science has given its nod to the next-level transportation concept, and investors are heaping dollars on the company to make theory a reality.
In fact, the first mainstream Hyperloop One is slated to extend from Los Angeles to San Francisco by around 2020. And while contrarians have argued that both safety and comfort will be a concern, the H1 team continues to assure investors that all of these issues will be addressed before public launch.
Most have no qualms; a B-1 round of funding totaling $85 million (totaling $245 million) tells me that H1 is a definite go.
The bigger question: Will it upset the dominance of the automobile and airplane?
Back to convenience culture. I'm not knocking it—there are a lot of interesting business concepts out there that aim to make our lives easier. One of them: Clothing delivery.
To be fair, Stitchfix isn't the polestar here. Other startups like Trunk Club and Tog and Porter have already captured our fashion-hungry attention with subscription-based clothing sales.
So how is Stitchfix different? Founder Katrina Lake launched back in 2011 (before the now-notable subscriptions services came online), developing a unique approach to style selection using a combination of personal preference, size, and trend. Her focus then was women, but has expanded to include a male audience.
If you ask Lake, Stitchfix takes personalization of clothing selection to another level. But the rest of the company seems all-too-familiar: get a shipment, try on your clothes, send back what you don't like, pay for what you do.
Still, Lake claims the personalization is a game-changer. "I'm most passionate about personalization," she affirmed in a HuffPost interview. "I firmly believe that personalized experiences with brands will most drive loyalty and relevance for customers in the future."
I wonder: Will it set this clothing startup apart from the rest?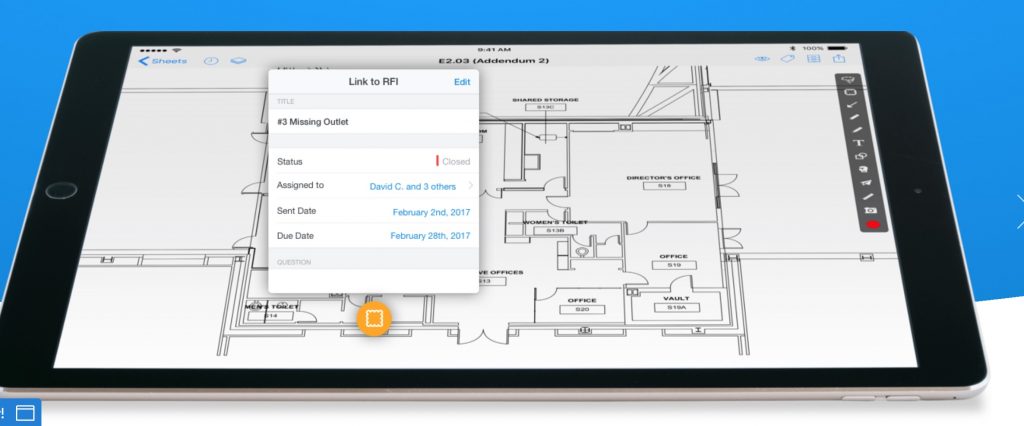 Both retail and commercial construction is booming across the country, so little wonder that an app like PlanGrid would find an eager audience.
PlanGrid's mission is to do away with cumbersome paper on job sites. Yes, project management apps are relatively common, but the construction niche is really the bread and butter of PG. Not only can they offer serious depth of functionality because of their specific use case, but their support is truly stellar—guides, courses, videos, FAQs, and a four-star support team make them shine in the muddy world of business applications. Hard hats off to the visionaries who weren't afraid to dive into a niche industry.
Having a digital presence is easy, but it's much harder to tell if that presence is resonating with the right audience. Are you getting views, opt-ins, or sales? Do people like your message? How can you tell?
Enter Optimizely, an extremely easy-to-use A/B testing platform designed for website testing. The company secured ample funding in 2014 ($57 million), and has since been working in earnest on a sharp, intuitive UI and easy ways to iterate for best results. Real time targeting, custom recommendations, and an open full stack for developers mean that you can pretty much do anything you want with Optimizely.
Oh, there's this benny, too: At $49 per 1,000 monthly site visits for the top-tier plan, Optimizely gives startups the chance to collect valuable data early without breaking the bank.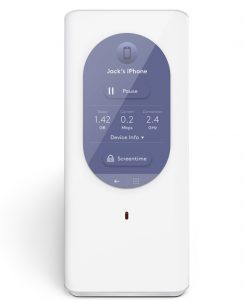 Remember dial-up and AOL? Those were the days. Modern-day internet seems like even more of a racket—complicated by bundle sales, incomprehensible tiered plans, and inconsistent service.
That's why I'm happy to see an upstart like Starry on the scene. Set to disrupt the wireless internet market, Starry raised $63 million in initial funding last year under Founder Chet Kanojia. The company aims to deliver internet in a beautiful package—without the bad customer service and confusing pricing. A sleek modem/router features a crisp screen with all the info you need to get online—network name, password setup, etc. No hopping to a computer for setup or troubleshooting; no digging through post-its to find old passwords.
Starry is rolling out to a number of U.S. regions in 2017-2018, but it will be a while before it becomes a serious broadband contender. Right now, it looks like they're docked on/around the East Coast.
These days, there are a 100-and-one apps to make investment common-man-ready. Some are clearly better than others, but according to CrunchBase, Wealthfront is tops.
What is this newbie exactly? In short, "Wealthfront is an automated investment service firm that builds and manages personalized, globally-diversified investment portfolios." Their unique approach to investment is actually quite simple: They skim your accounts to determine what your spending/saving patterns are, and suggest investments that align with your financial habits.
The key, of course, is trusting that Wealthfront will actually give you what you want. But with $129 million in funding, it would seem that plenty of investment experts are on board with their business model.
Oh—and they're all about low fees (annual .25% advisory fee), no commissions, and no surprises. In short, they're aiming to demystify investing for the general public. [Applause.]
If you love social media but hate social media because god**** all of the social media, then Buffer is a god-send. Schedule posting and tracking is easy-peasy with this 2010-born social management tool. And yes, there are a lot of these on the market now, but do they all have Buffer's company culture?
Yes, I love the tool, but I love the company more. Buffer is one business that prides itself on a vibrant, healthy company culture. And some of that is hugely unorthodox. Founder Joel Gascoigne, for example, famously shared his formula for determining salaries, which breaks down the exact metrics for performance and time at the company needed to get a specific pay raise.
Beyond this transparency, Bufferers travel fairly regularly for company-wide get-togethers, embrace work-life balance, and are extremely open about the benefits they share. What's more, Gascoigne keeps the culture conversation going; the company even has a "Culture Blog" on their website that openly discusses corporate positions on topics like performance reviews, PTO, and employer-employee trust.
I included Wildcard Shogun Inc. for a little bit of mystery. They are a financial services company that is said to be running in "stealth mode."
Huh? Well, companies will sometimes operate this way to hide details of a product launch or business development from competitors. According to breakoutlist.com, they are expected to be "revealed" in 2018. The best way to learn about them is to apply for a job.
So why am I intrigued? 1) I want to know what's coming. 2) Is there any better way to stoke anticipation than keeping people (mostly) in the dark, but promising exciting new things?
Let's see if they live up to the hype.
Conclusion
From company culture phenoms to complete societal shifters, these startups are some of the most dynamic the world has seen in the last 10 years. An ongoing "outside-the-box" mentality has reshaped how we dress, how we eat, how we commute—even how we think about our day-to-day lives. If that's not a fire for future innovation, I don't know what is.
Let's see how these startups carry us into a more prosperous, innovative 2018.
---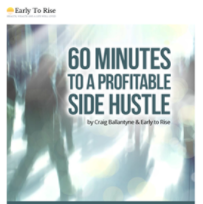 Looking to start your own company but not sure how? This worksheet is the key—a step-by-step guide to defining your strengths, skills, and ideas so that you can build the framework for your perfect side hustle. Plus, get tips on what industries and jobs would work best for you, and how much you can make doing them. Best of all, it's FREE. Sign up here to get this amazing worksheet.