10+ Creative Client Gift Ideas That Will Keep Your Company Top-of-Mind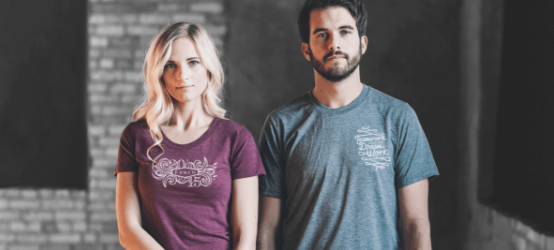 Client gifts are a fantastic way to keep your company top-of-mind while showing thanks to your clients for choosing you over your competitors. But there's a huge difference between gifts that you never forget and rubbish that you throw away without a second thought.
In this guide, I'll share 10 great gift examples, while also explaining why they rock.
The History of Swag and Why it Rocks
Swag has been used for centuries to give companies and individuals an edge. It's effective because it accomplishes two things simultaneously: It shows appreciation to your clients while also furthering your marketing efforts.
In fact, cherry tree-chopping George Washington used swag to promote his candidacy during the election of 1789. His top-of-mind tchotchkes were rulers, calendars, and wooden trinkets.
We've come a long way since then, rolling through branded book bags in the early 1900s to the 1970s boon of catalogues with cologne/perfume inserts and the 1990s when logo-stamped coffee mugs were all the rage. Modern swag can be just about anything useful to a client or customer—whatever's cheap to produce with discernable value.
To make swag effective, however, you always want to keep your brand visitable and familiar so that clients return for more. 
The Problem with Modern Swag
Not all swag is created equal, and in recent years, companies with low budgets have littered the universe with loot that absolutely nobody wants. Think about those terrible T-shirts that rip within a week, the small buttons that get lost in your desk drawer, and car bumper stickers that never seem to make it to the car. 
Before this trend came along, swag was arguably of higher quality. It felt luxurious (high-end Champagne, anyone?), and let you know that the company sending it cared. But now, swag feels like a cheap marketing gimmick.
It's time to reverse the trend and opt for swag that is high-end, valuable, and memorable.
Choose High-End and Functional Products
The real marketing benefit from swag is when it is used—repetitively and in a public place. Not only is the brand constantly visible to you, but it serves as walking advertising wherever you go. A common example would be a high-quality sweatshirt with attractive design and subtle branding/messaging. Don't be too in-your-face with your company promo, by the way; it's best to associate a message or image with your brand instead of pushing your brand so directly. (The opposite becomes true of brands with a noted "cool factor" that can promote their branding simply because people want to associate with them. But most companies aren't there yet.)
People will wear these around the city, spreading the message of your brand as a high-end company that cares about quality. It's a win-win for you and the client.
Going Above and Beyond Traditional Swag
To separate yourself from the hordes, you must invest in items that people want. That's important for two reasons. First, you can be confident that your swag will actually be used. Second, showing you know your client's needs sends a subtle message—that you're paying attention to their pain points and are willing to go above and beyond to fix them, without being asked. 
So don't send pizza to a client that you know hates cheese. Don't send a coupon for Outback Steakhouse to a client that promotes (and practices) healthy living. Use common sense, know your clients, and create your swag accordingly.
Put another way, target your swag-giving like you would target your marketing. Don't take the shotgun approach; the world will just end up with a lot of unused T-shirts.
Choosing a Corporate Gift Company
There are plenty of corporate gift companies out there, but the difference in pricing and quality among them is gigantic.
If you really want to make an impression—and put something in people's hands that they'll actually use—you can't beat Deneen Pottery's custom handmade logo mugs. We recently worked with them on mugs for our small digital agency, and I know our clients have a constant reminder of us—both the quality work we do and the by-hands process that makes our client relationships unique.
If you're looking to create corporate clothing, you might consider Co-ed Monkey, the market leader in "soft clothing." Rather than going the cheapest route and buying tees for dollars in bulk, get something your clients will wear. The real clincher on these is the design, though, so make sure you create something clean, classy, and accessible. Also, be sure you balance clear branding with a fashionable "cool factor."
Here are a couple more options: Design by Humans and Swag.com both offer a range of products like hoodies and water bottles. These are offered at only a slightly higher price point than TeeSpring, but are much higher quality.
Finally, for custom and branded stationery, Moo.com is the obvious choice. The quality of their products is consistently good and the price beats local printers every time! As much as I love local, we have to make the best decision for our company's bottom line, and Moo streamlines the process of getting custom notebooks, stickers, etc. It's similar to Vistaprint, but with a much higher-end feel.
Price varies; check websites for products and customization options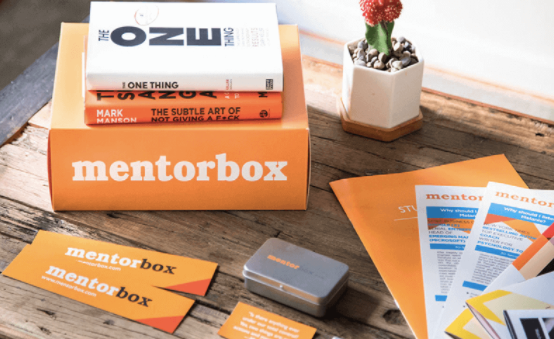 Subscription Boxes
Subscription boxes have boomed in the past few years and makes a fantastic gift for a corporate client. They'll be reminded of your company one a month (never too in your face), while getting a surprise gift on a regular basis. One of the most popular examples of this that's come out lately—and that may be fun for your B2B or entrepreneurial clients—is MentorBox, a service that delivers books and materials encouraging entrepreneurial hustle.
Price from Mentor Box — 
$7 per month
Delicious (and Adorable) Cookies
Who doesn't like cookies? Small snacks like these are an obvious choice because they are cost-effective and can be enjoyed by everybody at your client's office. Thumbs Cookies is one the best providers of corporate cookies (where you can brand the box). They've worked with biggies, too—including Tiffany and Co. and the professional Golf Masters.
Price from Thumbs Cookies —
 Branded cookies from $8 for the small takeout boxes, up to $29 for large candy boxes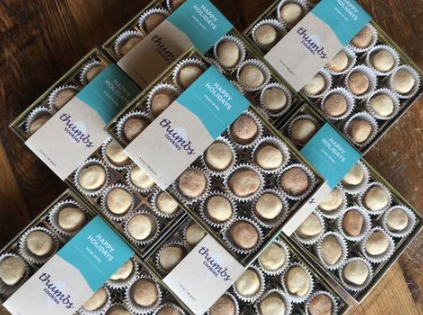 Handmade Pottery
Mugs and other pottery have been used for centuries as corporate gifts because they stick around. Many of us use these mugs every single morning, giving us a constant reminder of the company that gifted them to us.
Deneen Pottery, mentioned above, creates handmade mugs right here in the United States of America, giving you beautiful, branded mugs with a homely feel. The problem with most corporate mugs is that they are mass-produced and feel cheap; Deneen Pottery's mugs are the opposite. They're well-balanced, hefty, and feel luxurious.
Price from Deneen Pottery
— $7-11 per mug, depending on the quantity
Useful Stationery
There is stationary, and then there's stationary. You know what we mean—the difference between a cheap pen and a beautiful notebook is tremendous, and your clients notice too. Mint has some great options here—from envelopes to letterhead, some with foil overlay. 
Price from Mint — up to $2.60 per page depending on stock, foil overlays, and other customization
Tickets to an Event
Why not give your clients a night that they can't forget? Avoid industry events that are often dull and opt for a fun night that everybody will enjoy.
Imagine the look on your clients face when you let them know that they have tickets to go to see a concert, a play, or a football game! Priceless!
Depending on budget, you might consider renting a box and inviting several clients at one time—being sure to stock the box with branded merchandise and swag that they can take home.
Price varies (of course) — visit Ticketmaster.com for nearby evernts
Pizza Delivery
I joked about this before, but we all love food! Nothing is better than surprise snacks that you didn't pay for, after all. Send over a few pizzas to your client's office with a note letting them know that you're thankful for their business. If you want to keep your brand top-of-mind, tack on a customized gift card or coupon so that they can have another pizza party on you.
Branded USB Drives
Functional gifts are often overlooked because they aren't as exciting as clothes and pizza, but a branded USB drive that your client uses daily will keep you in their business consciousness.
A warning, though: Avoid small 1GB drives that offer little value. Spring for a bigger USB drive (8GB or more) that will actually be useful.
Price from 4 Imprint
— $10.75 per USB drive, depending on quantity
The Gift of Giving
When holiday season hits, consider a different approach to the classic swag. Donate to a charity or cause that is tied to their mission, and send them a note letting them know you believe in the same issues. This has been known to bring tears to clients' eyes, and creates a memory not soon forgotten.
#
In short, be thoughtful about how you create and give swag. Remember that you're trying to create a useful product that (ideally) can be reused. This will keep your brand top-of-mind while solving a paint point for your client. The result: Better marketing, better clients, and better business.
---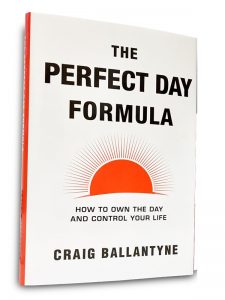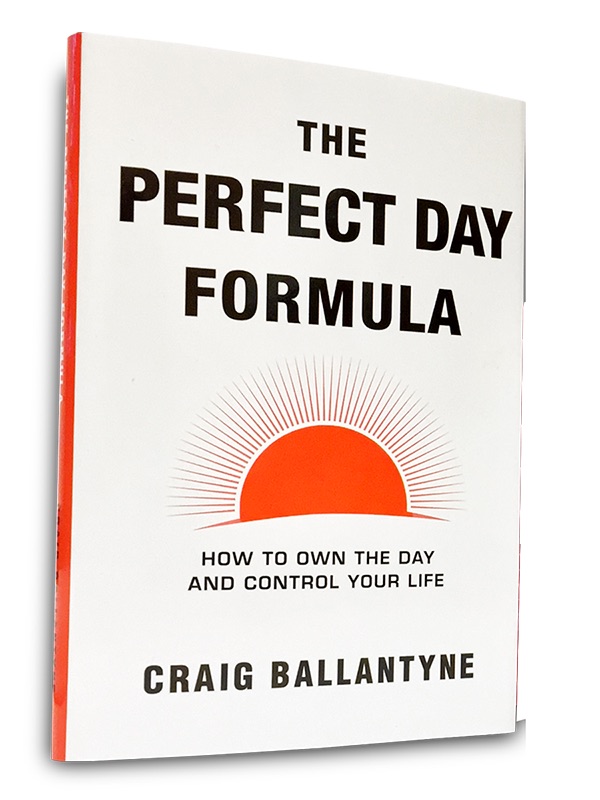 Speaking of mentors, why not get a "mentoring must" from ETR Editor Craig Ballantyne? He's giving away a copy of his productivity-hacking book, "The Perfect Day Formula," for FREE! Grab yours now!