My #1 Fat-Burning Dressing
Since the international launch of Eat More, Burn More, there have been hundreds of people contacting me for fat loss cooking advice. I'm always glad to help.
The following question came to me from a reader who read my article on homemade salad dressings.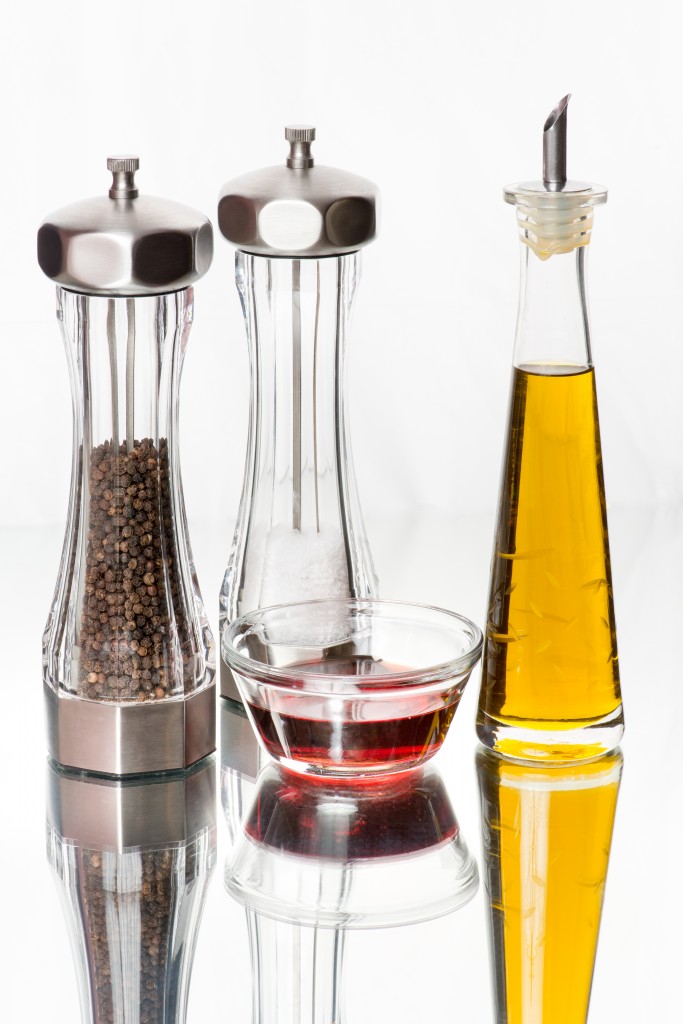 QUESTION:
"Your recipe doesn't follow your 1 part acid + 3 parts fat formula. In fact, it seems like just the opposite. Why?"
RESPONSE:
In my article, I give my readers a 1 part vinegar to 3 parts oil ratio for a really tasty salad dressing. It's a good formula to get started if you're interested in getting rid of store-bought salad dressing, and making your own. So that you can control exactly what goes into your body, and short-circuit nightmare ingredients that leads to weight gain (like high-fructose corn syrup or cane sugar for instance).
I also talk about other aromatics you could add to make a salad dressing your own. That's part of my Eat More Burn More philosophy: empowering home cooks to create dishes like chefs do.
My salad dressings vary from day to day as I make them up while respecting the 1:3 ratio. But sometimes, I take the liberty to change that ratio, depending on my tastes, or what I'm trying to achieve.
You see, in my article, I include a fat-burning dressing. It's engineered to do just that: burn fat!
And I do create that special dressing by reducing the amount of oil, and using the fat loss benefits of apple cider vinegar. A Japanese scientific study showed that people who used vinegar instead of water with a similar diet, lost weight. Researchers suggest that vinegar may turn on certain genes involved in breaking down fats.
My point here is that I want you to experiment in your kitchen. Don't get stuck because you don't like an ingredient in a recipe. Feel free to change things a bit as you see fit.
Now, maybe you're just too busy to cook and you want to figure out a way to lose weight effortlessly. I'm with you! My wife Carissa and I have jobs that keep us busy, 5 children, and sometimes there is no time or energy for some kitchen fun.
That's why I asked my nutritionist friend Missi Holt to come up with a set of weekly meal plans that are done-for-you, so that you don't have to scramble with figuring out what's for dinner tonight. No guess work = saving time.
  See how Missi's meal plans can help you. 
My goal is to make cooking and eating easier and more fun. So let me know how much fun you're having in the kitchen, or how you're doing with Missi's meal plans.
It's your turn to burn stubborn fat with my salad dressing!
To your success, and as I always say, Eat More Burn More,
-Chef Gui
PS – And remember that Missi's meal plans are the best way to burn fat and lose weight effortlessly.