097 – 10 Secrets of Self-Made Millionaires (Part 1)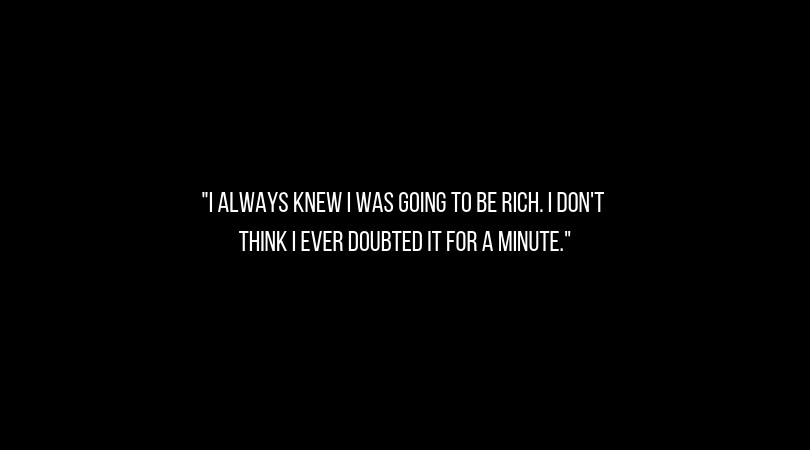 Podcast: Play in new window | Download
Subscribe: Apple Podcasts | RSS | More
Let me give you some quick background info on how I got to be where I am in life. I didn't come from nothing, and I didn't do this all myself, but here's my life's journey to self-made millionaire in a nutshell:
I was born in Canada in 1975. We have a very healthy social safety net, free education up to the age of 18, modestly expensive universities, and tons of opportunity to WORK. I took advantage of all of it
Most importantly, I had loving parents that worked me hard and taught me a lot of the tricks and tips in today's list.
Even though my parents didn't make much money…
Even though they had a bad relationship that caused stress and anxiet
Even though I went to school with patches on my pants and was embarrassed
Even though my father was a 3-decade alcoholic and got into trouble with the law
Even though my parents fought all the time…
They pushed. They taught me hard work. They helped with homework.
They got me my first job at age 13 digging ditches and doing manual labor for $3.10 an hour (which I kind of loved).
And even though I made a lot of mistakes and nearly through all of these gifts away, I ended up a millionaire around age 30.
The 10 Secrets of Self Made Millionaires: Part 1
Singularity of Focus
Turns Flaws into Strengths
Creates Solutions for BIG Problems
Learn to Sell
Tune in next Monday, March 11th, to learn the rest of the 10 Secrets of Self-Made Millionaires.
Subscribe to
Early to Rise Radio
Or subscribe with your favorite app by using the address below