078 – 7 Life Lessons from Bally the Dog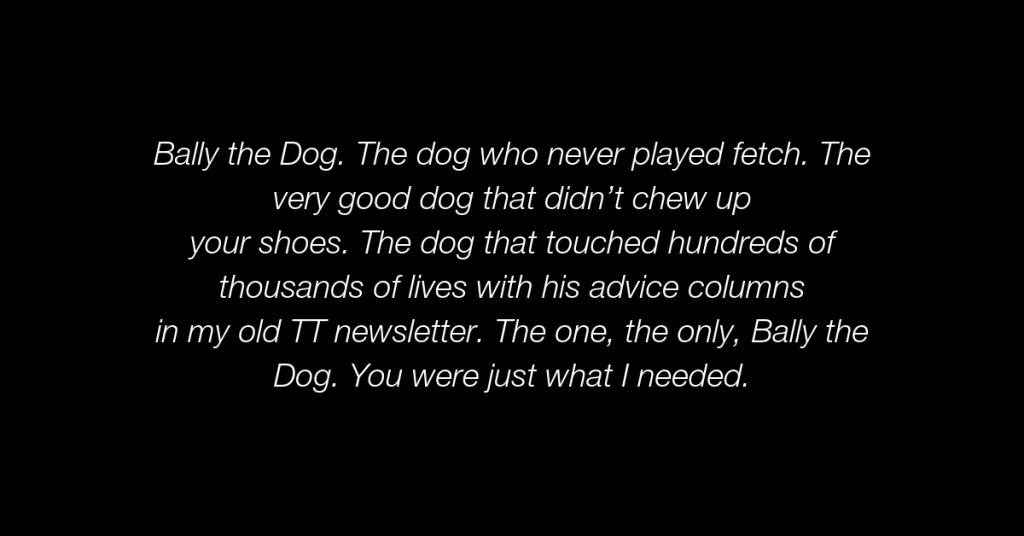 Never Miss An Episode!
Just add your name and email below receive a notification for each new episode!
This is the podcast I told myself I'd never record.
But here we are, about a month after my old dog, best buddy, and constant companion, Bally the Dog, ran off to puppy heaven to chase rabbits, swim in the river, and roll in the grass.
He taught me a lot, and today I'm giving you the top 7 lessons from my little chocolate lab who changed my life.
Take this love, energy, enthusiasm, puppy wisdom, and peace from a dog's heart and apply it to your own life so that you become an unstoppable high performer, both personally and professionally, so you can dominate your days and leave a powerful legacy in life… just like Old Bally the Dog.
Lesson #1 — You Can't Control Others

He's simply not the best-behaved dog. Understanding what I can't control, and having the wisdom to focus on what I can control, has made a big difference in my life. I'm less stressed, more forgiving, and frankly, I spend far less energy on the drama that can fill my days.

Lesson #2 — Time is 700% More Important Than You Think

The stark reality: Owning a dog is a harsh reminder that our lives are passing even faster than you think.

Lesson #3 – Bring the Energy

People want positive people & puppies

Lesson #4 – Action Takers Rule The World
Lesson #5 – Never, EVER give up on what is important to you
Lesson #6 – Life is short, have fun, play in the mud, give lots of kisses… don't take yourself so seriously
Lesson #7 — Love a Lot More, Worry a Lot Less

The heart of a dog knows no limits. Now I know that mine has none, either. And neither does yours. Take these lessons from my dog to heart. Love more, forgive more and make more of the time you have with the people you love.
I hope you enjoyed this tribute to my mentor. He changed my life. Please let me know what you think. Send me a DM on Instagram or email me at Support@earlytorise.com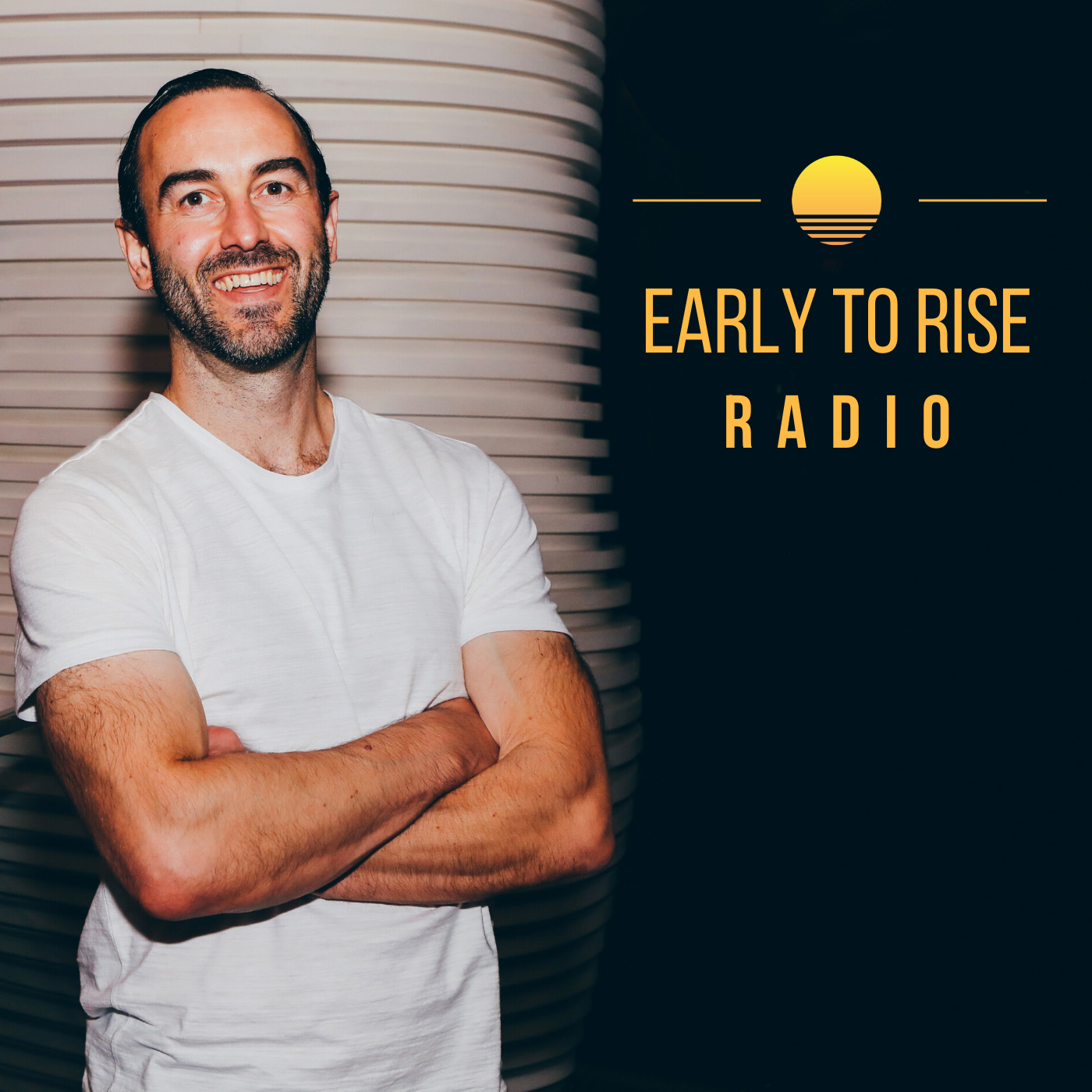 Early to Rise Radio
Craig Ballantyne
Hi, this is Craig Ballantyne, host of Early To Rise Radio. Have you ever wanted to become wealthier, healthier, wiser, or just have more time to appreciate the finer things in life? On this show, we reveal what high performers are doing every day to be more successful WITHOUT sacrificing their personal lives. Early To Rise Radio is sponsored by The Perfect Day Formula. Get your free copy of this game-changing success guide at FreePerfectDayBook.com.