059 – How to Build a Network of Millionaires and Billionaires … Even If You are Starting From Scratch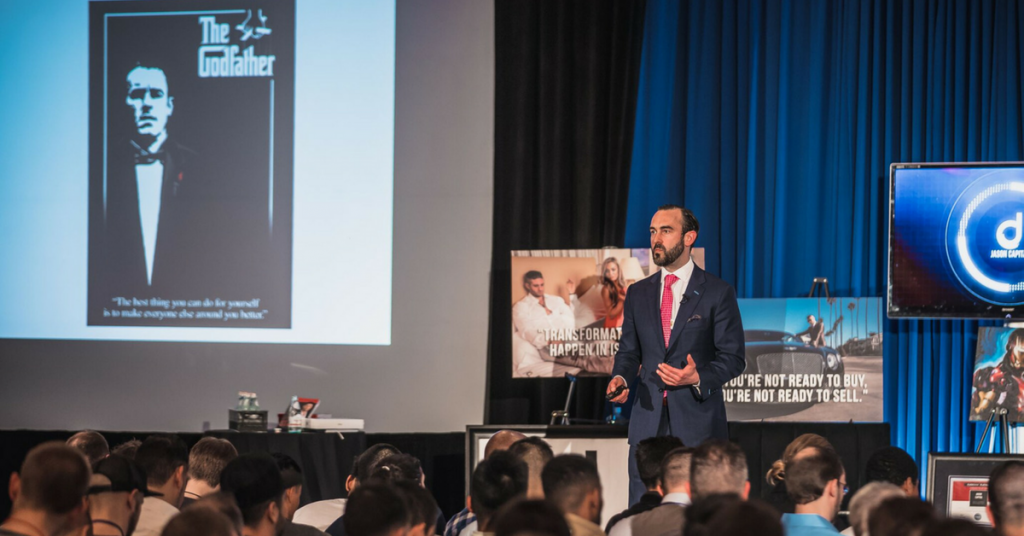 Never Miss An Episode!
Just add your name and email below receive a notification for each new episode!
Podcast: Play in new window | Download
If you've ever wanted to grow your network, play up a level in life and develop a business or career where you get to make money with friends, then you're going to love this epic interview. It's a game changer where once again I visit the Ocean View offices of my friend Jason Capital, down in Newport Beach California.
I used to call myself an introvert, used to have all these excuses. But I had a pretty significant network, and you can grow it rapidly: it's all about the giving. You have to be of value to people, and you can be even if you think you're starting with nothing.
Do you think the introvert-extrovert is the result of childhood conditioning? Can it be changed?
Yes, everything is a learnable skill. Networking, socializing, communicating, everything is within your control to improve. 
One thing that I teach is the challenge not to use your phone in an elevator. When anybody comes in the elevator, my rule is:
Greet them
Say good morning/good afternoon
Ask how they are doing
Next thing you know you're having a conversation, and it can lead to some pretty amazing things, including teaching you to jump out of your safety zone.
How does someone start the process of networking?
Critical credibility is what launched my career. I was fortunate, I mean I was working hard, I was a graduate student at a university in Canada doing my exercise physiology master's degree, and I really wanted to write. I wanted to build this online business writing, and I got lucky.
I got lucky because I worked hard, hard work + opportunity = luck. I was able to write for Men's Health Magazine. And as soon as I had that critical credibility, I could introduce myself as, "Hey, Craig Ballantyne from Men's Health magazine or Craig Ballantyne, I'm a contributor to Men's Health Magazine".
I was able to go to the top of the top in the industry that I was in at the time, which was strength and conditioning. And I would interview the top strength and conditioning coaches because I had so much weight behind it.
Now you don't have to write for a massive magazine, you just need to find that gold.
What are some maneuvers or things that people want to focus on to increase that critical credibility?
I'll give one resource that everybody should read, it's Keith Ferrazzi's Never Eat Alone. It's a great book and there's one line in the book that if you remember nothing else from the book it's this, "if you want to get connected with people, ease their pain, help their kids." 
And so what you need to do is to figure out what is the pain of this individual.
For example, recently I interviewed Ed Maillet. Ed Maillet has 600,000, maybe 800,000 followers on Instagram, he's growing so fast now. I interviewed him at Bedros's headquarters, we-we're doing a second show for the Empire podcast, because Bedros had already interviewed him, and I made sure that I studied Ed Maillet's interviews with other people so much that I was like, I'm going to ask him a question he has never been asked before in his life.
You also need to make sure your introductions are high-status. A low-status introduction is like "Jason, you need to meet Craig, Craig you need to meet Jason, I'll let the two of you take it from here". Don't ever do that.
If Fred wants to get in touch with Joe Billionaire, does he go on a LinkedIn research project? How does he find out so that he knows, I actually can add value to this person's life, how do you find out that thing?
You're going to start with something that is so simple, it's almost every person has been on a podcast now. I will look for an area where they should've gone deeper in the podcast. Where that podcaster missed a golden opportunity to ask a question that was hard, uncomfortable, may have made the Joe billionaire squirm a bit, that's where the magic is.
You need to find something that no one else has about this persona and get them to start talking about it. It will ensure to them, that you know what you are doing and not wasting their time.
Who is the most relentless entrepreneur that Craig Ballantyne has ever met?
I would say, probably Mark Ford. The guy is worth 100 million bucks. He's a Long Island kid, poor, is all get out, and it's just like, even when he was a teenager, he was resourceful, He has these great stories of not just being resourceful and making money, but the type of person who's resourceful in getting behind closed doors.
What do you do to keep up your relationships with people? Is there anything that you do in particular to keep that thing fresh?
Absolutely, there's a million things and the great thing, and this is an awesome exercise for introverts as well, is video messaging, video messaging. I challenged everybody at high-status who felt like they were an introvert, to only send video Instagram direct messages. You can no longer text it to somebody, you have to do the video messages.
And so that's what I do. Just see in the face, good tonality, great message, that's one way. Thank you cards, sending out books.
When you meet someone new, does it go through your head who can I introduce them to now that I know they can add value to?
Yeah, absolutely and it's like as I'm sitting there, I'm always saying, I wish this person was here right now because I can't properly describe how excited I am for when they're going to meet.
Which is why at my event last year, so my perfect life retreat, we did something that no one's ever done in another event, we introduced every single attendee to three people they had never met before.
I want to know, who is the one person that Craig Ballantyne wants to connect with but has yet?
It's a tough question, sometimes I say Tony Robbins, even though we have kind of connected, it's somebody in that organization or some similar organization that has scaled a large coaching business, and able to help so many people.
Tony is obviously one of the biggest in the world, and I want to take my workshops to the world, because what I have is so valuable for so many people, anybody who wants to be a high performer, and I want to help people become that high performer, I want to help them become more successful, I want to help them own their days, control their life.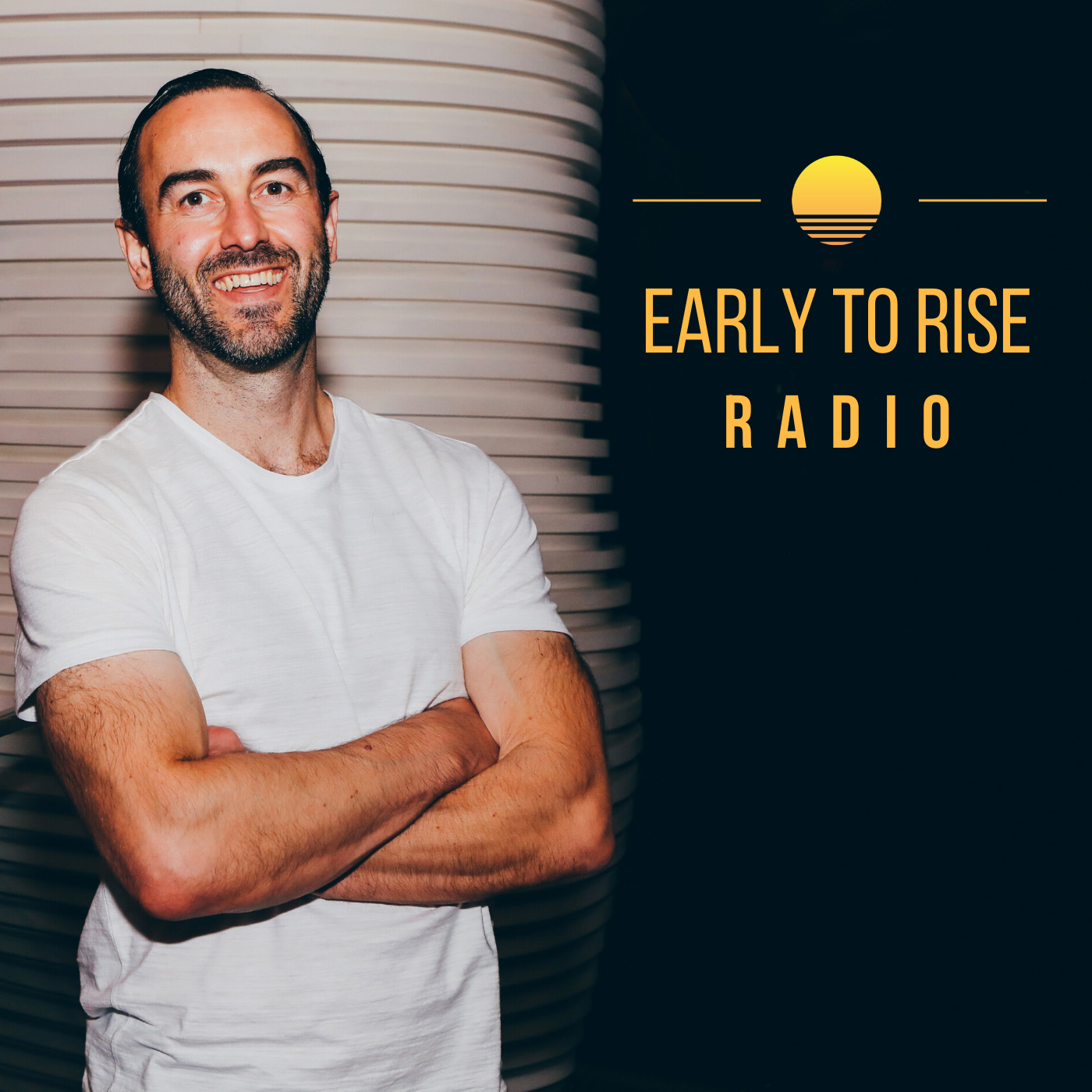 Early to Rise Radio
Craig Ballantyne
Hi, this is Craig Ballantyne, host of Early To Rise Radio. Have you ever wanted to become wealthier, healthier, wiser, or just have more time to appreciate the finer things in life? On this show, we reveal what high performers are doing every day to be more successful WITHOUT sacrificing their personal lives. Early To Rise Radio is sponsored by The Perfect Day Formula. Get your free copy of this game-changing success guide at FreePerfectDayBook.com.