050 – Make More Impact, Income, and Influence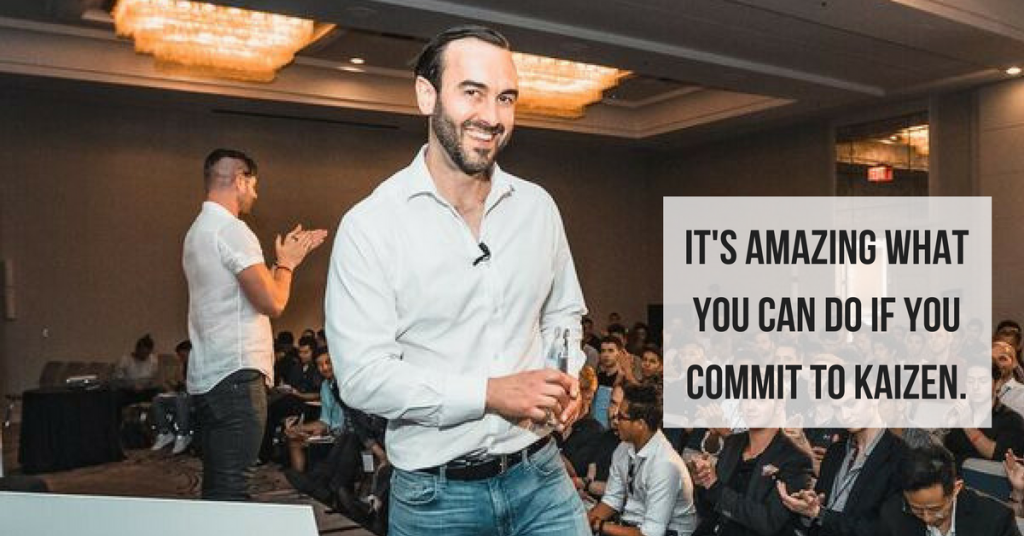 Learn my thoughts on how to make more impact, income, and influence as my friend and longtime client, Jason Capital, grills me in his office on this epic episode of ETR Radio.
Never Miss An Episode!
Just add your name and email below receive a notification for each new episode!
Podcast: Play in new window | Download
Subscribe: Apple Podcasts | RSS | More
Your forte is you have expertise in a few different big areas…
Time management,
Productivity,
Making Seven Figures
Investing
For someone out there who is starting to make money now, what are the first couple things you think they should look at and start doing?
They should go to Warren Buffet's rule number one, don't lose money. Everybody will lose money, that is just something we all will do, but if you know that rule you'll lose less money.
One of my biggest mistakes that fortunately is no longer a mistake, was when we invested in a sprayable melatonin product, which had patents and all this stuff. We knew the kid who was running it and he was a kid at the time. He graduated from Harvard and we thought he was going to do a really great job with this, but then he got distracted by something else and it wasn't run as well as we had hoped.
We had to go and take it over and take it back. Now it's back on track but there was a point there where I was almost going to be out $100,000, and I thought to myself, why did I even do this? I shouldn't have gone down that route. I didn't do enough background work.
If you could go back and do it again what would you have done differently?
I would give people this test: I would say, "Okay, here's the outline of a weekly update I want you to send me. The weekly update is due at 5 PM on this day." As soon as it was sent one minute late they were cut.
That's what I do now. I really want to invest in a lot of things because I love ambitious young people, but I've been burned enough to know you got to get to know somebody for a long, long time.
Get them in a whole bunch of different environments and test them out and you accelerate the relationship. But you just need to be patient and then figure out … Another thing to mention is that there's always going to be a lot of things that come along.
If you were to remember one really important the lesson from a teacher what would it be?
At the end of the day the buyer has to be aware of what they're buying and whether you're buying a house, insurance, financial advice, or camera equipment, buyer beware.
You have to be a wise advisor and you can't abdicate, you can't give up all of the control. You have to do the work. You have to figure out I've made the money. Now if I want to make more money, again, I have to go and do the work just like I did the work to make money in the first place.
How can someone truly understand why their time is more valuable than money?
Go and burn $100 and then realize that you can go and get another $100 bill. If you go and burn a night nothing but watch Netflix, playing video games and you leave with that empty feeling in your stomach, you don't get that night back.
What do you say to the people that continually waste time? What is something they can do?
Well you have to have boundaries, and systems, and alarms, all these extreme things in place because this is an extreme decision in your life.
There are all of these things and you have to go and build a fence around yourself. Build the wall around yourself so you're in your zone and you're protected from the world of distractions.
So what are some of the specific strategies that you use to avoid getting distracted?
Stop using the phrase "social media" and instead use it's "business media." If you're an entrepreneur the only reason you should be using Facebook, Instagram, any of those things, is for business purposes.
When you see it as business media, then it's the first place to start so that you can step back and become strategic about how you use those things.
What are some strategies you use for your business media usage each day?
My reputation is I'm the morning guy, so I'm going to go on there and I'm going to do something at a very similar time every day, very early in the morning so that people when they get up and they go on Instagram one of the first things they think of is, "I want to go and check Craig's story to see his update for this morning."
Another thing I do is I try and do an Instagram story that acts as email marketing. So instead of writing an email with a great subject line, and then some personality, and then a teaching tip, and a call to action, what I do is an Instagram Story.
The first story catches their attention and has curiosity built in
The second one goes into a story
The third one is the big lesson of the day.
The fourth one continues into the big lesson of the day or maybe it will go right into the call to action
What is the state of content on the internet right now?
Most articles these days have like 23 points on something. I don't want 23 points, but I guess the world does because those are the most popular articles.
Back when I used to look at msn.com for ideas in the fitness base it was all lists of the 50 foods, the 100 things. I'm like, "I guess this must be working."
But I don't want this.
Content on the internet is getting too complicated and telling people to do too many things.
Why did you love speaking at the High-Status Summit last year?
I spoke last year in front of everything from financial advisors with $20 million net worth, to internet marketers, to fitness people, obviously, and then High-Status Summit.
I walk into the event and it's all guys who are really raving Jason Capital fans. I get onstage and everybody's looking at me at the same time, which is very unusual for a group of 400 people, or even 500 people.
Then after about 10 minutes they're still all looking at me. This is great. I'm like, "Oh my goodness, I must be on point today."
Then 20 minutes, 30 minutes, 45 minutes later they're still all looking at me and taking notes and so interested, on the edge of their seats. It wasn't like I told some great story that I've never told before.
It was just because they were there and hungry to learn, and that was really cool, and this great environment. The room was great. It was just well set up, energy was awesome. So that really made my day.
~
Don't forget what we revealed in today's episode about making money, investing your money, and spending your money on what matters so that you can make a massive impact on the world.
Subscribe to
Early to Rise Radio
Or subscribe with your favorite app by using the address below