046 – Advice to Millennials and My Younger Self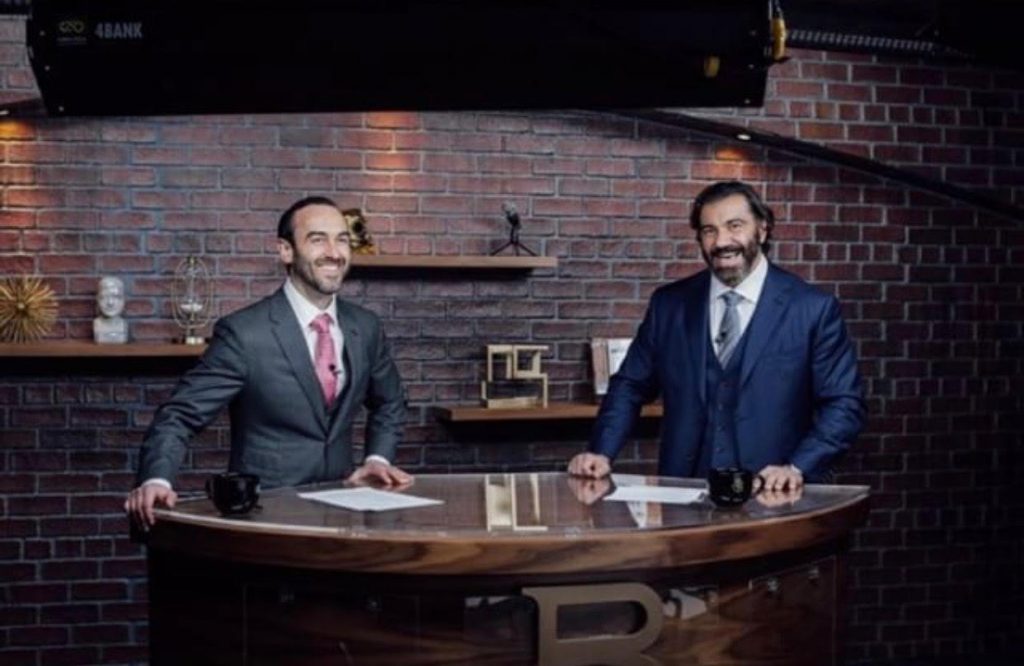 Never Miss An Episode!
Just add your name and email below receive a notification for each new episode!
Podcast: Play in new window | Download
Imagine if you could go back in time and give advice to your younger self. What would it be, and what advice would you give to millennials today?
One of our viewers was so kind to send in a question for us and the 14-year-old on Instagram asked us, "Hey, if you were starting a business today, what would you do?" What was your answer?
Bedros: "Pick one thing, go all in, and stick with it for a decade." These days, everyone wants to go all in for about two hours and then shift gears because, well, it didn't work out, I didn't make money.
So my advice to him was to pick one thing, go all in, and stick to it for the long run because that's when you become a master at your craft.
Craig: I said, "Go into your town and find the best job you can get and work with an amazing boss and learn everything you can about owning a business." Now, it's a little bit different from your approach, but I think we both learned a lot from mentors over the years.
What you would say to yourself at age 14 or 15 in terms of advice you would give him.
Bedros: To be honest with you, I'd say, "Hey, buddy. Look, I know you've got low confidence. I know you got low self-esteem. You've jumped around from school to school because you guys have moved around a lot in this town as you came to this country, but the number-one thing you can do right now to build your self-esteem and self-confidence is to start building your body, your strength, to feel confident about your body, and confidence within will grow."
Translating that to anybody who's young and listening, take a look at what you could do, perhaps, to boost your confidence if you're struggling with it in any way. If you're fit and you still struggle with confidence, maybe you go out and take up some other hobby and speaking or something like that.
Craig: 14-year-old Craigie started his job at age 13. I was working for $3.10 an hour digging ditches, doing all this crazy work. I had this amazing boss, this guy who was an immigrant to Canada. He had gone out on his own from a steady job and built this greenhouse business. I realize now I didn't ask him any questions, and so I look back, and I think, "Craig, don't be such an egomaniac. Don't be such a know-it-all. Get invested in this. I mean this man has given you a job. He's given you an opportunity."
What would you say to your 20-year-old self?
Bedros: Right around age 20, is when I got certified as a personal trainer. I wish I can go back and tell myself, "Listen, you're going to have to sell this service of personal training, of fitness. Learn to sell. Learn to communicate. Learn to build rapport. Learn to identify people's wants instead of their needs. Find what benefits are instead of features. Be able to get people to verbally commit. Understand influence and persuasion."
Craig: I would go back, and force myself to do face-to-face sales because I was fortunate. I grew up with the internet and was able to do all of my sales through email marketing for so long, made a lot of money doing it, but the face-to-face sales skills that you develop can help you in so many areas. Now I'm using that, and I wish I would have learned it back then.
We fast-forward one more time to when you're 25 or 30 years old. What's the advice you'd give then?
Bedros: The advice is to stick to it, to stick to it, which is the advice I gave that 14-year-old young man. I said, "Pick one thing, get good at it, and stick to it for the long haul."
Craig: I would say to myself, "Grow up. Grow up." I ended up going to the emergency room twice because I had the anxiety attacks, and I didn't grow up. I would say, "Grow up, Craig. It's not about you anymore. It's about the people that you can go out and help."
What else would you say to yourself? What other advice would you give?
Learn to sell.
Commit to one thing over the long haul.
Remember overnight success is rare
Work hard
You've got to put in the time. If you don't, you're simply going to miss that potential that you have.
Thanks again for listening to Early To Rise Radio. If you like this show, and you think other people would like it, the best way to spread the word is by leaving a five-star review for this show in iTunes.
Now, if you'd also like me to walk you through this proven step-by-step system, giving you feedback and personal clarity like I've done for my clients like Bedros, Joe Polish, Shanda Sumpter, Jay Farrugia Shawna Kaminski, and hundreds of other high performers, then visit perfectlifeworkshop.com today and find out how you can join me for my next workshop near you.
Imagine if you could go back in time and give advice to your younger self. What would it be? And what advice would you give to Millennials today? In this hilarious and emotional episode filled with rants and laughs, Craig Ballantyne and Bedros Keuilian tell the harsh truth about the kick-in-the-butt confidence building wisdom they would share with ambitious men and women of every age who want to be successful, productive, and live life on their own terms.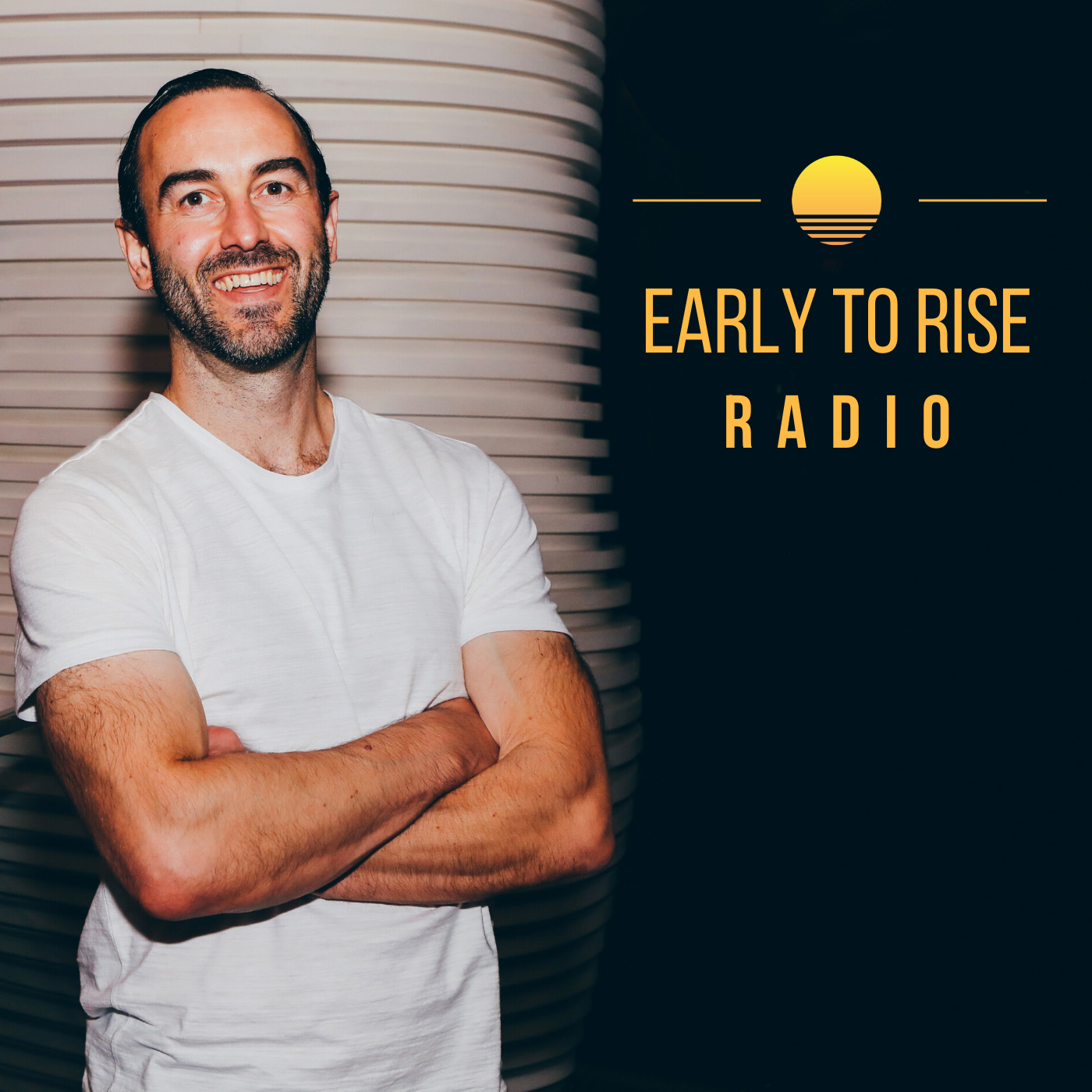 Early to Rise Radio
Craig Ballantyne
Hi, this is Craig Ballantyne, host of Early To Rise Radio. Have you ever wanted to become wealthier, healthier, wiser, or just have more time to appreciate the finer things in life? On this show, we reveal what high performers are doing every day to be more successful WITHOUT sacrificing their personal lives. Early To Rise Radio is sponsored by The Perfect Day Formula. Get your free copy of this game-changing success guide at FreePerfectDayBook.com.