037 – 10 Best Books for Empire Building Entrepreneurs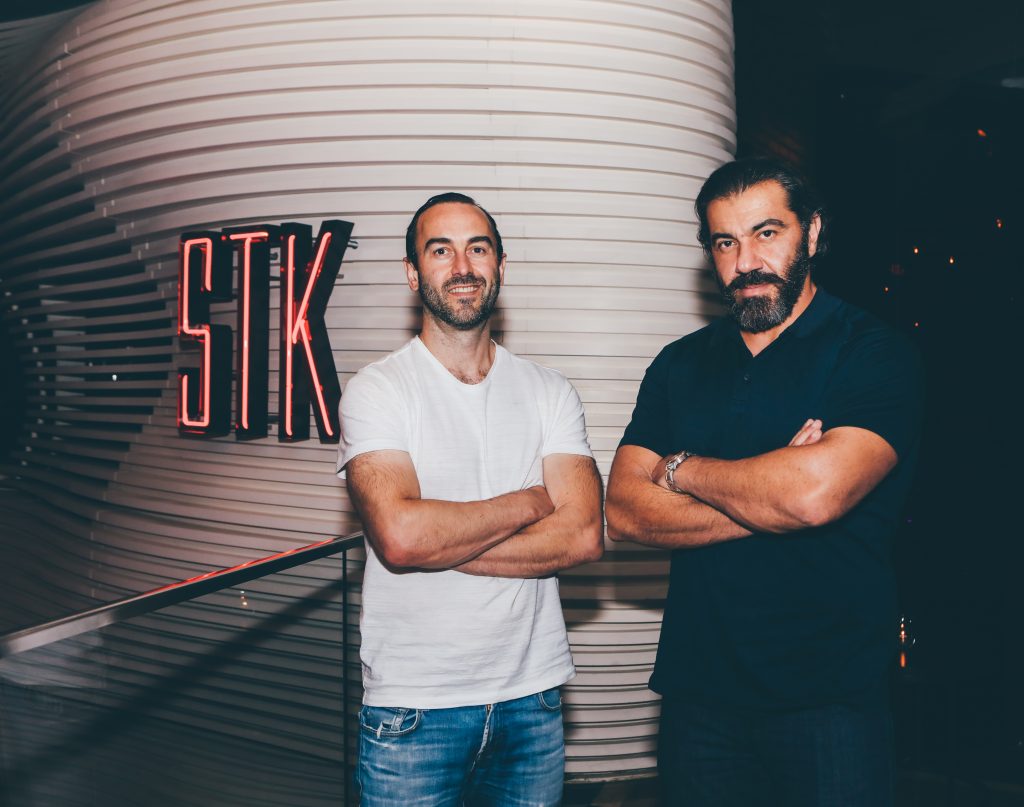 Never Miss An Episode!
Just add your name and email below receive a notification for each new episode!
What are some of the books that have changed your life? What was the book that inspired you and fired you up so much that you had to start your own business or change your career or figure out how to turn a passion into profit?
Podcast: Play in new window | Download
Today, you're going to hear about the books that did that for me, and you're also going to hear about those books that did that for my friend Bedros Keuilian and the books that inspire us and encourage us and keep us going through the tough times, but also help us with the strategies to build our empires.
Man's Search for Meaning by Victor Frankl
Victor Frankl was a guy who spent years in a concentration camp in World War II. But most interestingly, it was his choice.
It is essentially is a very stoic approach to life about how you control your response to whatever you're going through. In fact, he has one famous quote that says, everything can be taken away from you except your response, and that is really the key.
When I read that book, I was inspired by the mental resilience and physical resilience this man had. He was starved, and yet he had to put in a full day of manual labor every day in the freezing cold, in the winter, and with boots that had holes in them. This man survived for years and his book is an incredible take on mental resilience.
Outwitting the Devil by Napoleon Hill
Napoleon Hill had a chance to corner the devil, and he said, "Hey, Mr. Devil? I've got something against you," and he effectively put him in a court environment where the devil was on the stand, and he said, "I need you to answer every question honestly." He goes on to interrogate the devil, and for the first time ever in our lives, we get to hear the devil say how he meddles into our lives, into our thoughts, into our actions, creates fear within us, creates insecurities within us, and he is forced to answer honestly because Napoleon Hill is holding something over him.
Now, the audiobook different. There are two different voices?
Yes, that's exactly it. You hear the narrator's voice, which is supposed to be Napoleon Hill, and then you hear this deep, dark devilish voice.
I know this might really mess with a lot of people's paradigms, and so I do say read with caution, but I do also say read with enthusiasm that you will take full control of your mental, emotional, financial state because for the first time ever, what we normally blame on the devil, we realize that we have a direct hand in producing.
Mastering the Secrets of the Rockefeller Habits by Vern Harnish
This book has really helped me with quarterly planning, meetings with my teams, and it really does help set the foundation for building an empire.
Ruthless Management of People and Profits by Dan Kennedy
Dan Kennedy goes into his no-nonsense method of effectively telling you that, sooner or later, everybody turns lame, which is true. Sooner or later, you and I are going to grow old and die, and effectively, we can't manage our empires, and we're going to turn lame. I want to turn lame or go lame by way of getting old and dying, not necessarily making a bad life decision-
As an entrepreneur, you get to hear from Dan Kennedy himself on exactly how to handle your organization, so it's a no-nonsense leadership book because when Dan Kennedy tells you to do something, he's telling you to do this through experience.
Ready, Fire, Aim by Mark Ford
The great thing about this book is it walks you through four different levels of empire-building. It helps you go from zero to a million through that first stage that you just described, being that solo entrepreneur, and then it takes you from one to 10 million because there's a lot of different decisions that you have to make as you get to that level.
He is just like Dan Kennedy. He's talking from experience. This is not theory.
This is a book that pretty much every entrepreneur I know has read it and recommends it. In fact, it's in Ryan Deiss' top five books. Ryan Deiss is the leader of DigitalMarketer, and if Ryan Deiss says it's in the top five, it's definitely in your top five too.
Psychocybernetics by Maxwell Maltz
He was a plastic surgeon, and really only focused on working, what all plastic surgeons did, was just people who were disfigured from an accident or an injury, but every now and again, he would get a cosmetic patient would come in.
This one particular patient that he talks about was an attorney with rather large ears, and he said, "I believe I would win more court cases. I believe that I'm not being taken seriously in court because my ears stick out, and I have Dumbo syndrome and was called Dumbo as a kid."
Maxwell Maltz, he would do the job, but he would ask a lot of questions. He then realized, over time, that these people coming to him, it's not their ears that's the problem. They have a self-image problem.
Oftentimes, as entrepreneurs, as people building empires, we feel that we might be imposters, that we're not bringing our best self that I know I can increase my confidence, and the easier thing to do is to, maybe not necessarily get plastic surgery, but let me get the nice car, let me get the nice suit, let me get the nice house.
The Elon Musk biography by Ashlee Vance
What an incredible story. I know, this is one of the most recent books that I've read, and I would rush home from work and read this book for two hours.
Elon Musk reinvented three industries: solar power with SolarCity, automotive with Tesla, and the space industry.This guy is an unstoppable force of nature, in fact, Neil Strauss just wrote an article about Elon Musk in Rolling Stone.
The Perfect Day Formula by Craig Ballantyne
I've learned the discipline and self-structured strategies that are taught in the book through environmental exposure, and it's completely changed my life.
The book has everything from environmental exposure and personal discipline and structure to planning for what you want your life and eliminating what you don't want. It's been a really big help for me, and I know it's a big help for all entrepreneurs who read it.
The Art of Living by Sharon Lebell
It's a very small book. It's kind of like reading your horoscope because there's like one lesson on every page. You flip it open, and I just read one per day.
That's where I discovered a phrase that I put in my book a lot, which is control what you can, cope with what you can't, and concentrate on what counts.
That book was just really, really, really important to me. I buy copies for everybody that I know that's in some type of struggle because it really is that horoscope that shows up on the day you need it.
The Operator by Robert O'Neill
The Operator refers to the Navy SEAL operator. Robert O'Neill is the Navy SEAL who killed Osama Bin Laden during the 2011 raid.
To hear his story of how he went through BUD/S (Basic Underwater Demolition SEAL training), became a Navy SEAL, and then joined the top-tier Navy SEAL, which is SEAL Team SIx, and happened to be the guy is really inspiring and interesting.
Man Up by Bedros Keuilian
But, the funny thing is I'm the only person that has read it and Man Up is coming out very soon, so tell people how they can get the 11th book on our 10 best books list.
The way you can get the 11th book on the 10 best books list is by going to our website, and of course, getting on the early bird registration list.
Of course, the first 2,000 people who get the book and send us the receipt, I'm going to send them a really special course that I created for high-performance leaders.
~
Bedros and Ballantyne deliver the book goods again. I love talking about books, and it's always great to get fired up when we dive deep into something we believe in, but now we want to hear from you: What books did we miss? I mean, there's a million books out there, so I'd love to hear from you what you have read that's changed your life.
I want to hear about today's show and what books you plan to read this year to continue to change your life. Keep me posted, and email me at support@earlytorise.com, or send me a message on Instagram or on Twitter.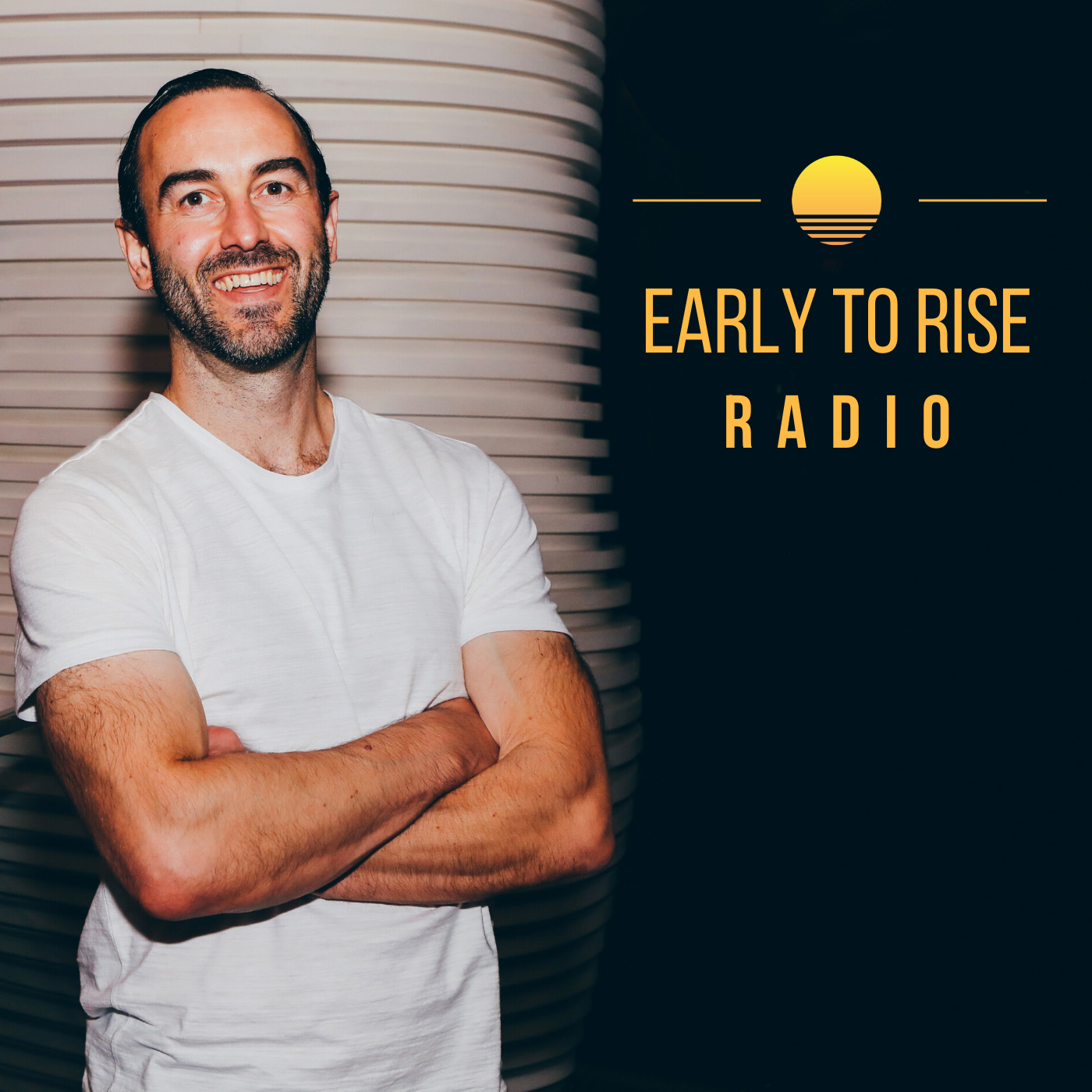 Early to Rise Radio
Craig Ballantyne
Hi, this is Craig Ballantyne, host of Early To Rise Radio. Have you ever wanted to become wealthier, healthier, wiser, or just have more time to appreciate the finer things in life? On this show, we reveal what high performers are doing every day to be more successful WITHOUT sacrificing their personal lives. Early To Rise Radio is sponsored by The Perfect Day Formula. Get your free copy of this game-changing success guide at FreePerfectDayBook.com.