028 – How to Get More Done When You Know Your Values, Value, and Vision
Never Miss An Episode!
Just add your name and email below receive a notification for each new episode!
Podcast: Play in new window | Download
Most people fail to get stuff done, not because they don't have morning routines and
rituals or even a lot of self-discipline.
It's because they don't know their values, they don't have a vision and it's because they also don't understand their personal worth.
You're going to hear my friend, Vince DelMonte, turn the tables on me and grill me about how to create a champion mindset in every area of your life.
How many binge watchers have written multiple books?
Do any binge watchers have 250 people attending their big event?
How many of those binge watchers are fully and completely sharing their GIFT with the world?
You must learn to say NO to what does NOT matter.
It's not easy, but if you want to do GREAT things, you must be willing to do fewer things. Let me say that again: If you want to do GREAT things, you must do fewer things.
---
---
And the great thing is that you can do so easily and effortlessly: This is all part of the
Champion Mindset System.
The Champion Mindset requires you to know your 3-V's.
Your Value – How much your time is worth.
Values – What really matters in your life and to your legacy
Vision – Exactly what you want to achieve in life
When you know your value, you can say NO to things that aren't worth it.
Values allow you to say NO to things that don't matter.
Your vision, you can say NO to detours in life that hurt you.
Now let's talk about how to find these 3 things — we can use my life as an example
I've been a fitness brand for 10 years but finally making the transition from "career
to calling" with your guidance, encouragement and embracing my value, values, and
my vision for helping men with the 5 mans of manhood – we can't just leave fitness
in the gym.
I don't care what's on your skin, I care about what's beneath your skin.
Matt Smith told me a powerful line in Denver: the most important question you
must ask every MINUTE of the day "What must I stop doing?"
Would it be helpful if you could effortlessly look at an opportunity and say
NO, that's not something I should give my energy to because it does not serve
me, my family, or my vision?
I know for a fact that having this in place would automatically reduce your
stress and increase your success, because so many of you are doing too much
right now.
The next time a new opportunity comes your way, ask yourself:
What would this do for you in life?
How will it impact your value, values, and vision?
Do you see how being completely clear on your value, values, and vision will make it easy to do what is right for your life?
How would knowing the 3-V's make the path to success smoother in your life?
Where would you have more focus?
Would your relationships get stronger?
Where would you have more clarity about what matters?
Would you be able to add more STRUCTURE into your schedule and discipline into your daily life?
Doesn't life all become so much clearer when you know your Value, Values, and Vision? It did for me. And it will for you, too.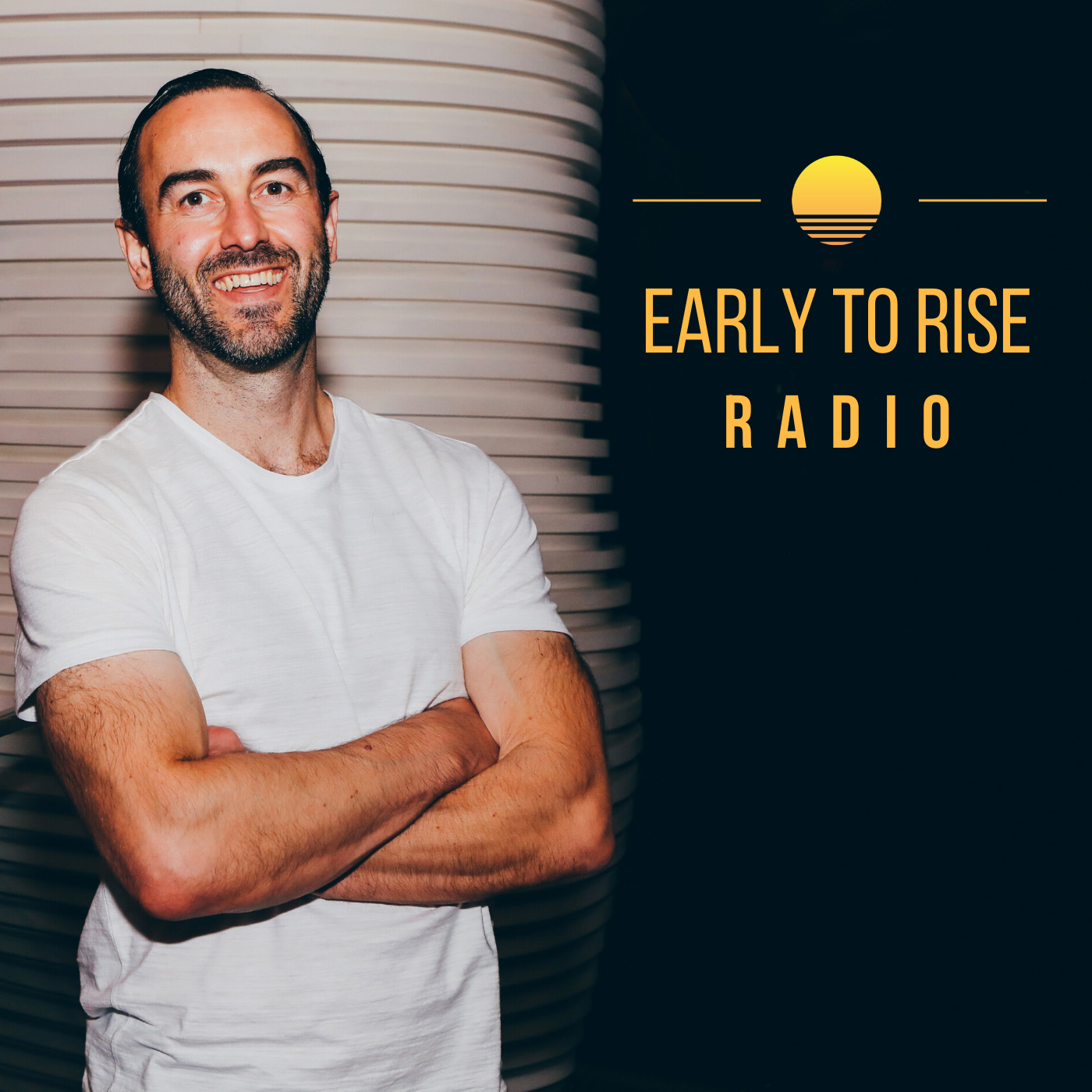 Early to Rise Radio
Craig Ballantyne
Hi, this is Craig Ballantyne, host of Early To Rise Radio. Have you ever wanted to become wealthier, healthier, wiser, or just have more time to appreciate the finer things in life? On this show, we reveal what high performers are doing every day to be more successful WITHOUT sacrificing their personal lives. Early To Rise Radio is sponsored by The Perfect Day Formula. Get your free copy of this game-changing success guide at FreePerfectDayBook.com.