My A-Ha Moment About Your Success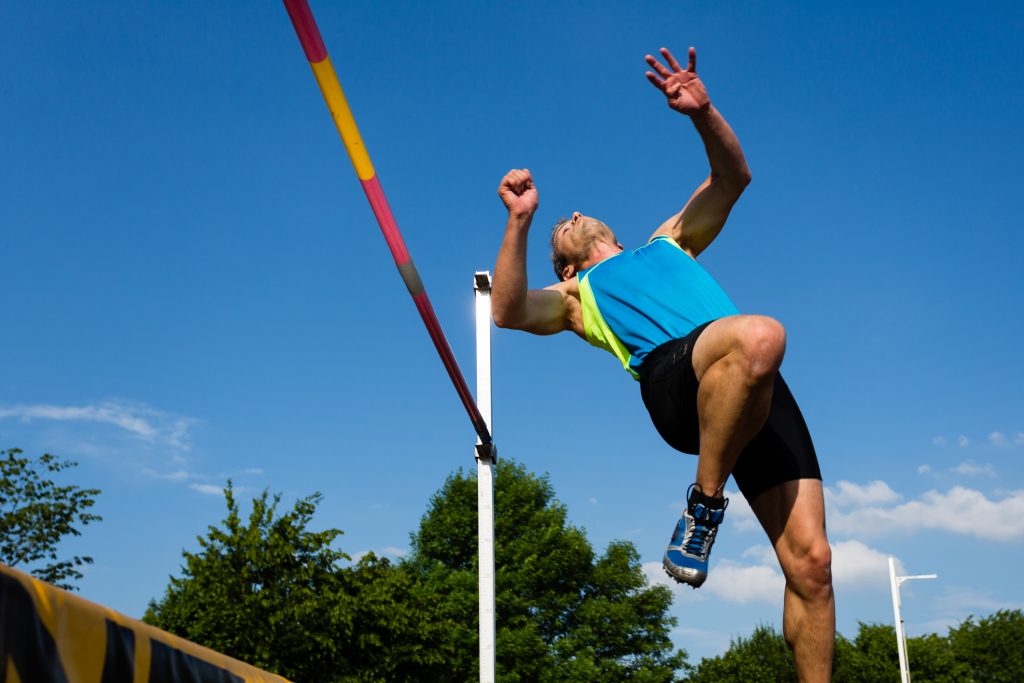 Last week I had an "A-Ha" moment while reviewing my personal transformation progress for the year.
I realized that in order to be successful, we must have someone (a coach, mentor, friend, etc.) holding us accountable to a high standard.
And you must be terrified of letting that person down.
That's what most people leave out when they try to change.
There are no real consequences for failure.
I know this from experience. I wouldn't be where I am today without my business partners and best friends, Jeff Schneider, Matt Smith, Joel Marion, and Bedros Keuilian holding me to a high standard and not accepting any excuses from me.
This has led to many uncomfortable situations, a lot of stress (on me), and yes, even feelings of guilt, regret, and embarrassment. But that's natural because I knew I was underperforming and not doing the best I could.
And when I didn't have mentors holding me accountable, I found ways to weasel out of my personal commitment to change. I lived below my potential. And I struggled.
*****************SPONSORED LINK*****************
Get Rich as an Authority in Your Field of Expertise
Discover how to turn your passion into profits and attract opportunity by turning your expertise and ideas into a constant stream of steady income. Discover the secret weapon used by over 151,000 ETR students to make more sales, get more high-paying clients, earn more money, and still get home on time for dinner. ETR U is now accepting new charter member students, and you'll receive over $200 in free gifts when you get started today.
Click here to attract success into your life today – and receive over $200 in free gifts
***********************************************************
Here's the big lesson for you, me, and our clients…
In order to change a habit in your life, to become better at something, and to grow and evolve, you must be held to a higher standard by someone that you do not want to disappoint.
To disappoint your mentor and fall short of their expectations is no different than insulting them to their face.
With every decision we make, every challenge we face, and every temptation we fight, we must remind ourselves not to disappoint the people that have set high expectations for us.
It's not easy. It's uncomfortable. It's stressful.
But it's the right thing for our lives. We cannot – and must not – let them down. They know what we're capable of — even if we don't yet see it. And so we must believe in their expectations – and do our best to meet them.
That's why I view them as mentors, and in the case of Bedros, why I've hired him as a coach. I depend on him to show me what I'm capable of, to set new standards for me, and to get more out of me because it's in my best interest.
Likewise, I now realize that I need to be harder on the people I coach. I need to set a higher bar for them. I need to hold them accountable to higher standards. I must do a better job of helping everyone see that they are capable of so much more.
The bar needs to be set higher for all of us.
When it is, we'll find a way to meet it.
As Bedros told me when I hired him for coaching, "Craig, a lot of this is going to be uncomfortable for you, but if you do what I say, you'll get what you want."
He's been right.
I don't want to practice the sales scripts with him over and over again.
I get nervous and uncomfortable when I get on the phone with prospects and do the actual sales calls.
But each time I do, I get better, and I get closer to that high bar he has set for me… based on what he knows I can achieve.
And so as a coach, I realize it's no longer enough for me to give praise for simple participation. It doesn't do anyone any good to reward them for "kind of trying" when I know they can do more and succeed.
I need to set the bar higher for others. I need to set the bar higher for myself. We all do.
When we do this, we'll release the E-brake, as Bedros said in his recent ETR essay.
It's that simple. That's the secret to sticking to your plans and achieving your goals.
This is why we've released ETR University. It allows us to set a higher standard for all ETR readers and to help them live up to this new standard.
We are doing this because of ETR's 7th Core Value that states:
You're not just satisfied with what you know now. You're always improving.
And of course, it's also reflected in our 8th Core Value, too:
Never, ever, ever, EVER give up on what is important to you. Never give up on getting better, and never give up on helping our readers and clients. Everybody's going to have some struggles, but we're going to be there helping.
Set that bar. Keep on pushing till you reach it. Then set it another notch higher again. And keep seeking out mentors and positive people in your life that make you play up a level.
Set the bar high and achieve success with the new ETR University (and get $200 in free gifts as a Charter Member today).