Diet Accountablity and New Chest and Back Workout for You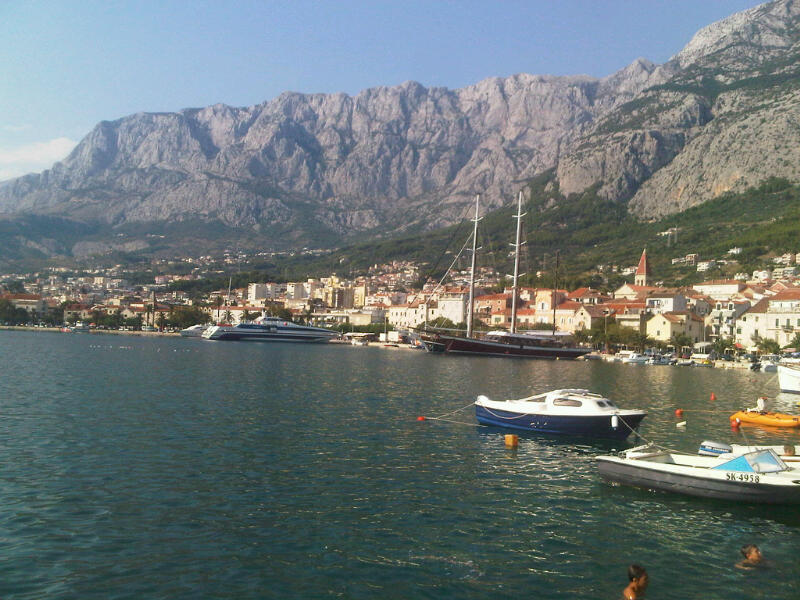 Well, imagine waking up to this beautiful scene in the morning…
…I'm on a bit of a work/holiday in Makarska, Croatia this week, and it's a bit like paradise. Check out the scenery.
As I write this email it's cool and calm at 6am, but soon the streets will be alive and the hot sun will be out. It really is a wonderful place for a classic European summer's vacation.
And the food…excellent. BUT…I almost made a HUGE mistake last night.
First of all, it was tough to stick to no caffeine yesterday. I woke up at 4am for my flight from Helsinki to Dubrovnik. I nodded off a couple of times during our 3 hour drive up the amazing coastline.
And then even more difficult was saying no to the red wine at our late night, seaside, authentic Croatian dinner of anchovies, shrimp, octopus salad, grilled calamari and grilled vegetables. It was the exact experience I was looking for. Fresh seafood beside the sea.
But about the alcohol…I remembered my promises to the TT World. No booze on this trip and no caffeine.
Accountability kept me strong. Make it work for you!
Share your goals with positive people. Tell your nutrition buddy about your Diet Depletion plan. If you need support, join us here on the TT Facebook page!
Now here's something else you can make work for you…this workout will be very similar to the training session that I'm going to be doing in the gym today.
Watch this free video on the PERFECT chest-and-back dumbbell workout for building muscle:

Alright, time for a workout than a big hike before it gets too hot.
And remember today's Kick-Butt Mindset Tip:
"You must look at what can be, not what is and is going to be if you don't change. You can change and things can be different. It's up to you."
Stay STRONG and make the most of your day,
Craig Ballantyne, CTT
Certified Turbulence Trainer
PS – Still no equipment?
Try this workout instead – NO equipment needed:
Get a dozen bodyweight workout videos here
They're fast, fun and effective. You won't believe how awesome a simple 4-minute workout can be.