What's Your Across-the-Table Advantage?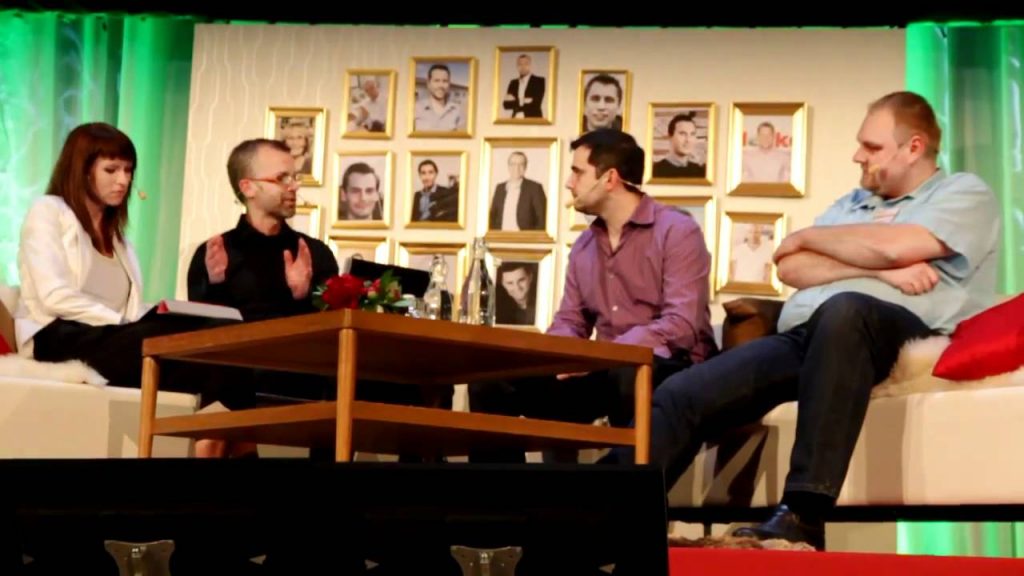 Here's how to bring a gun to a knife fight and get away with it in business…
On Sunday, Gary Vaynerchuk posted a video from a recent book signing event he did and someone asked this question:
Hey Gary,

When you're selling a client, how do you convince them that what you're doing for them is better than what they're thinking?
Gary's response:
Well, I remind them of the results that I've had in my career and what we've done for other clients. But the truth is I don't sell people who are not sellable.

I think the biggest mistake that a lot of people here do is they try to climb a rock that is not climb-able.

I don't put a lot of effort into trying to sell the unsellable. That's number one.
The second point Gary makes in the video is what I want you to think about today.
The question Gary was asked is not so much about how to communicate to your client that you're right and he's wrong. It's about conveying strength and confidence in your skills and ability. That's what's going to put your client at ease and know that their business is in the right hands.
Here's Gary:
As far as other things, it's case studies and talking to them in the room.

Look, straight up there hasn't been a client that I've walked into and been in a business meeting with in my lane — marketing in a digital environment — that I don't feel that I'm better than. And so it's very easy for me to convey that to them.

When I go meet with Johnson & Johnson, I know that I can sell more baby shampoo than the other person, on the other side of the table.

And when they start going, 'Well, what was the ROI of Facebook?' I go, 'Whoa, what's the ROI of $10 million you spent on television?' And then they know they're in trouble because they know they've walked into somebody who actually knows what he's talking about. Because they know that I'm going to say, 'You have reports but you know that's not true because your reports last month said everything is great for your business, but your business is down 12%, so explain that.'
This level of confidence Gary displays is not uncommon for people who actually know what they're talking about.
You can read tons of books and articles on how to manufacture confidence, or you can fake it 'til you make it, or you can figure out the one advantage you have over everyone else in the room and showcase that.
Gary explains why this works:
What's happening is too many people are in the marketing and reporting business and not in the actual selling stuff business. I'm a retailer.

Book [publishers] aren't looking at this from an impression standpoint [Gary points at the podium]. They're going to look at how many people bought the book tonight. Not how many of you showed up and bought it somewhere else, cheaper, or different, or how many laughs happened here, or what the buzz was. Got it?

So when you come from a retail background like I do, it gives me a huge advantage because a lot of times the brand manager or the people making decisions are students. So until I walk into a room where I feel someone can outsell me, I'm never concerned, or confused, or worried.
That last bit is not sound, of course, students can learn the skills to sell but the point I think Gary was making is students and brand managers, often are focused on the wrong metrics. And this opens the door for someone like Gary, who can showcase his skills in selling, which has a real impact on the bottom line of a brand or business. That's Gary's across-the-table advantage. What's yours?
Update: Gary V is going to be presenting at the Digital Summit happening today in Denver, CO at 1:30 PM MT. More details. 
Nick Papple
Managing Editor
Success Formula Daily
#NOWYOUKNOW
Facebook just made a huge announcement for advertisers and retailers.
From Recode
Facebook ads are typically meant to sell you something. Tracking whether or not they actually work can be tricky, since people use Facebook on lots of different devices and often shop somewhere else altogether — like in an actual, physical retail store.
To fix that problem, Facebook on Tuesday released an ad update specific to offline shopping. Facebook advertisers can now include an interactive map displaying their physical store locations as part of a carousel ad so users can find, and maybe even visit, the actual stores. Click here to read more.
Did someone forward you this email? Get your own copy of Success Formula Daily sent straight to your inbox every weekday. Click here.
Check out what you missed in the last issue here.