What You Need to Know Today: September 29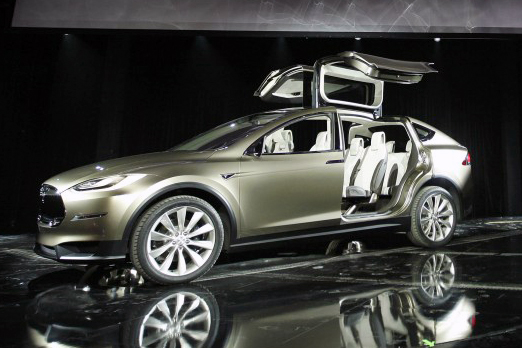 Good afternoon, Early Risers!
Here's what you need to know
TECH
Soccer moms are going to love the Model X. For 12 years, Tesla Motors built one car model at a time. Tonight, Tesla will begin its transition into an automaker with a portfolio of vehicles tailored to different customers, needs, and niches, says Dave Baker. Who are these different customers? First let's look at the profile of a current Tesla customer, "They're tech guys. They want the latest and greatest. You're going to have a guy who has no need for the Model X and will still want it because it's the latest thing," says Karl Brauer, senior analyst at the Kelley Blue Book auto information service. However, other experts believe Tesla's secret weapon to dominating the luxury car market could be your mom.
Business Insider was bought for how much!? Here's the official press release.
What would David Ogilvy say? *Mind blown* When I read stories like this, I can't help but wonder "What would David Ogilvy, Eugene Schwartz, and all the great Admen have said about this?" Here's the story: This summer a London coffee brand called Bahio tested out "the world's first-ever artificially intelligent poster campaign." Instead of you watching the ads; the ads watched you. "Over time, the images and taglines changed to reflect viewers' reactions," says Quartz. Read more here.
CAREER
Meet the hedge fund titan taking down a $5 billion nutrition giant. "This epic piece in Fortune on Bill Ackerman's public short of Herbalife is quite interesting and would make a good book," says Ryan Holiday. I agree. Bill Ackerman and Michael Johnson are both heavy hitters and depending on how this story plays out, Avon, Primerica, Tupperware, and all those multi-level marketing companies you know could be affected.
"'You know how people buy Priuses because they're efficient and good for the environment?' says Graham Irwin, a San Francisco architect who was the consultant for the first certified Passive House in California five years ago. 'And then, because there's a readout on the screen it encourages them to get as good mileage as they can. There's a similar effect for Passive House. People move in, see how little energy they're using, and they turn the gas off. They try to dial it in as much as they can.'" Politco on The House That Could Save the World. Notice the feedback reinforcing the consumer's behaviors. How can you apply this kind of thinking to your products?
LIFESTYLE
Next level Netflix and chill. Typically I'd gloss over a story like this. Writing it off as something stupid or pointless. But I like how Netflix is embracing the "Netflix and chill" movement. At the 2015 World Maker Faire this weekend, Netflix unveiled a prototype of "The Switch." It's a physical button that dims your lights, orders you food, turns on Netflix — and silences all incoming calls. While I hate the idea of promoting a sedentary lifestyle, this shows Netflix is willing to step outside its current model and think of new ways to keep viewers engaged.
+ Today is National Coffee Day. Here's where to get free coffee.
Does cool sell more? "Adidas may never be able to approach the reported $3 billion Nike spends every year on marketing, but it's trying everything it can to out-cool Nike — to win the battle of taste first, ultimately building enough street cred to win the long-term financial contest." GQ and Sneaker Wars: Inside the Battle Between Nike and Adidas.
Are you liking The Daily Brief? Let us know what you like, want more of, want less of. Send an email to daily@earlytorise.com.
#NOWYOUKNOW
15 Things Millennials Say That No One Else Understands
From Lifehacks.org
Turn Up
Not to be confused with a garden vegetable, this cultural phenomenon is all about getting as hyped as possible, and staying hyped until the Red Bull wears off. Brolarized by the trap music scene, "Turn up!" has been the calling card of Millennials from sea to shining club, and is responsible for more than a few of your less-than-fantastic decisions.
Did a friend send you this? Get The Daily Brief sent straight to your inbox every weekday, click here.
Check out what you missed in the last Daily Brief here.