What You Need to Know: October 9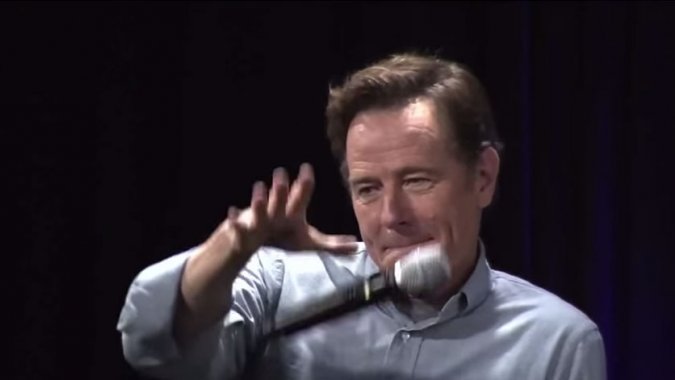 Good afternoon, Early Risers!
Here's what you need to know
TECH
Seth Godin's "Reactions." Yesterday, Facebook announced it would start testing "Reactions" — its compromise to the popular demand for a dislike button. In typical Seth Godin fashion — Seth wrote a short post, implying that we're all crazy for wanting "Reactions" in the first place. Read this (*Mic drop* after Seth's last line). 
This could get dicey. Next week, one of America's biggest multinational investment banks will disclose third-quarter earnings on the same platform you can live-tweet ABC's The Bachelor. Nothing could go wrong… Stay tuned. 
+ Lots can go wrong with this new viral trend. What's with phone pinching?You tell me: daily@earlytorise.com 
CAREER
MIT's free online classes can lead to a degree. "The Massachusetts Institute of Technology has offered free online courses for the last four years with one major downside: They didn't count toward a degree. That's about to change," says Collin Binkley, Associated Press. "In a pilot project announced Wednesday, students will be able to take a semester of free online courses in one of MIT's graduate programs and then, if they pay a "modest fee" of about $1,500 and pass an exam, they will earn a MicroMaster's credential." Cool, right? Here's where this gets interesting… 
"The new credential represents half of the university's one-year master's degree program in supply-chain management. As part of the pilot project, students who perform well in the online half can take an exam to apply for the second semester on campus. Those who get in would pay $33,000, about half the cost of the yearlong program" (Yahoo). 
Do you see what's going on here? MIT is using both a low-barrier offer (LBO) and a low-priced offer (LPO) to attract new students. As the value of a college degree continues to decline, colleges and universities must look for innovative ways to bring in new students. Credit to: Scott Rawcliffe who did a great job of explaining the difference between an LBO and LPO in a recent video for Certified Turbulence Trainers. 
Rare diss to Apple by Elon Musk. "Though Apple has been poaching engineers from Tesla for its own electric car project, Tesla CEO Elon Musk insists the newly scooped up employees are actually Tesla rejects. 'They have hired people we've fired,' he said in a recent interview with the German publication Handelsblatt. 'We always jokingly call Apple the Tesla Graveyard. If you don't make it at Tesla, you go work at Apple.' He added: I'm not kidding" (Quartz). Oh, snap! Not surprising though, coming from a guy whose life purpose is to turn humans into space colonizers. Here's a fascinating article that shows you just how BIG Elon Musk's ideas really are.  
"A weatherman wakes up and has to relive the same day over and over again until he gets it right." Can you guess what movie this is? When I asked my movie-producer friend what a good movie pitch sounds like, he delivered this one-sentence pitch. I was impressed. Without having to tell me the title of the movie (Groundhog Day, btw), I immediately understood the "value proposition." Here are 8 common elevator pitch blunders — and how to fix them. 
LIFESTYLE
Netflix raised its prices. Netflix raised its prices by $1. This will add an extra $750 million a year in profits to the company. Current subscribers will get a one year grace period, but the price will go up immediately for new subscribers. 
+ Netflix and Chill condoms are here. What a time to be alive! 
Farm-to-tray-table. JetBlue airlines opens an airport farm. 
And the 2015 Nobel Peace Prize Winner is… "The Tunisian national dialogue quartet, a coalition of civil society organisations, has won the 2015 Nobel peace prize for its work on preventing the country's Jasmine Revolution from descending into violence." Read more.
Are you enjoying The Daily Brief? Drop us a line telling us what you like and want more of at daily@earlytorise.com.
#NOWYOUKNOW
Why Are So Many Robot Voices Female?
From Mic
Femaleness has long played an important role in the development of artificial intelligence and the digital devices that power our lives. 
A brief history of female robot voices: In 1878, Emma Nutt became the first female phone operator in the world. Companies used to rely on boys for the task, but they were "rude and abusive to each other as well as to the customers," and women replaced them, according to a PBS documentary on the history of the telephone. Women were respectful and polite, making them ideal go-betweens …"I suspect they lean toward the female voice for anything associated with a phone because phone operators were always female," says Susan Bennett, arguably the most well-known voice of Apple's virtual assistant Siri. Read more.
Did a friend send you this? Get The Daily Brief sent straight to your inbox every weekday. Click here.
Check out what you missed in the last Daily Brief here.