3 Tools That Can Turn Anyone Into a Web Developer (No Coding Required)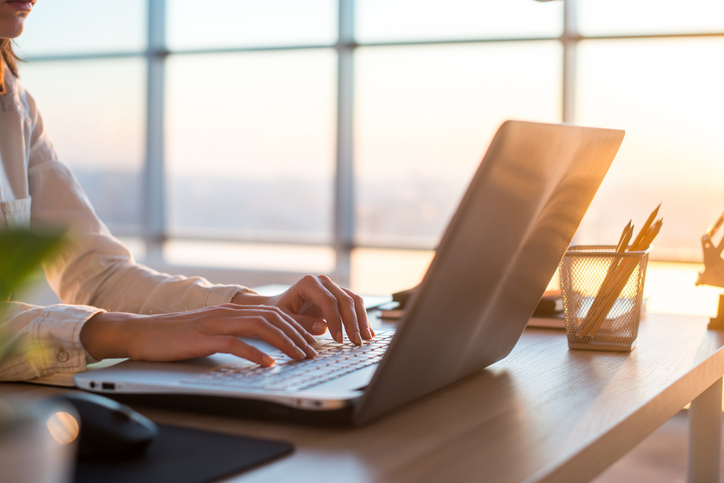 Become a web developer for your small business.
Did you know 46% of small businesses don't have their own website? This is mainly due to cost concerns and the perceived complexity associated with creating one.
However, according to a study by Synchrony Financial, 85% of consumers start their research online before buying a product.
This means that almost half of small businesses are losing out on potential revenue because they do not have a website.
Fortunately, a lot of online tools are now available for individuals who have no coding experience or knowledge of HTML to build and design their own websites and webpages. Even better, these tools are very affordable and accessible.
We decided to test out some of these tools to see if building a website can really be as easy as people say. So with zero HTML or coding experience, we ventured into unchartered territory and are reporting back on what we found.
Option #1: Website Builder
Website builders are one of the easiest tools on the market today for creating a multi-paged, fully functional website. Website builders are What-You-See-Is-What-You-Get (WYSIWYG) platforms, which means you can see the changes you are making to your website as they are being made.
Not only that, website builders employ a drag and drop feature and users only need to provide images and text to design their own website. This means no dealing with HTML or any other coding that people typically think of when picturing web design.
Below are photos of the back-end page of a website builder that shows it's clean and intuitive interface. Users can choose from the sidebar the features that they want to add to their website such as images, newsletter alerts and text boxes. Then they just click on the feature and drag it where they want it to appear on their website. Yes, it is as easy as it sounds.
This was my first experience using a website builder and I was able to create a sleek-looking homepage in less than one hour.
I used Weebly for this example since it comes highly recommended. Weebly offers free accounts but you will probably want to purchase a package in order to use your own custom domain name, and avoid having Weebly ads show on your pages. Their least expensive paid plan is just $8 per month, which includes a free domain name (ex: www.yourwebsite.com).
Option #2: Landing Page Builder
A great option if you just need to create a single landing page is to use landing page builders. Landing pages are useful when promoting a new product, promotions or an event as they are designed to easily capture leads.
Landing page builders have ready-made templates and provide instructions on suggested content on different areas of the page – strategically structured to encourage customers to respond to the page's CTA (call-to-action). Links to landings pages are easily shareable on different platforms such as social media sites, blogs or websites and can be conveniently integrated with a user's email, marketing or CRM tools.
The photo on the left shows the back-end interface of Unbounce, a popular landing page builder. As you can see, all the necessary information and materials are provided and users simply need to upload photos and edit text boxes. The photo on the right is an actual mockup landing page. You can build one in under 45 minutes as long as you have a pretty good idea of what you want your page to look like before you get started. The basic Unbounce package costs $79 per month and you can create up to 75 landing pages.
Landing pages are also customizable to give users better control on who sees their offers and products based on their location and browsing history. For example, a targeted location means customers who visit from a particular country get free shipping. Targeting by browsing history means users can offer "new customer" promos to those who are visiting the site for the first time. This helps to make landing pages more targeted and effective.
Option #3: WordPress Templates
WordPress is the most popular content management systems (CMS) available today, with almost 27% of all websites using this platform. Though it is a little bit more difficult to use than the first two options, it is also way customizable. And while many think that you need to know HTML in order to create a WordPress website, this is actually not the case. Sure, coding experience will give your website a more customized feel, however there are plenty of pre-made templates available that a beginner can use to create a nice looking site.
Templates are pre-designed web pages that anyone can easily use and edit according to their preference. WordPress' back-end interface enables users to add content to their site, while the chosen template designates how the content will look on the front end of the website.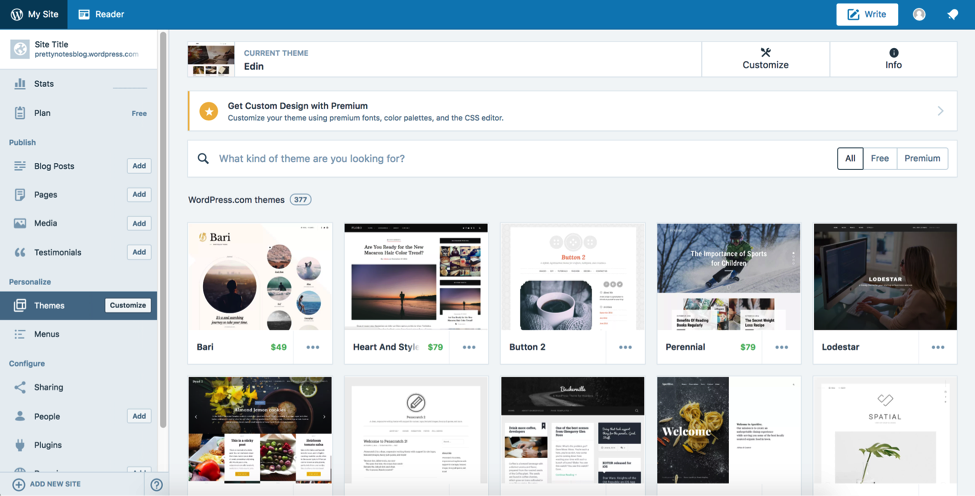 The photo above shows the templates page of WordPress where users can choose from hundreds of options divided into Free and Premium categories.
Once you've chosen a template, you can input your site title, edit your site identity, change colors and background, add a header image and even add widgets – a feature that can be useful for those with basic HTML knowledge and want to add more interactive features to their website sidebar.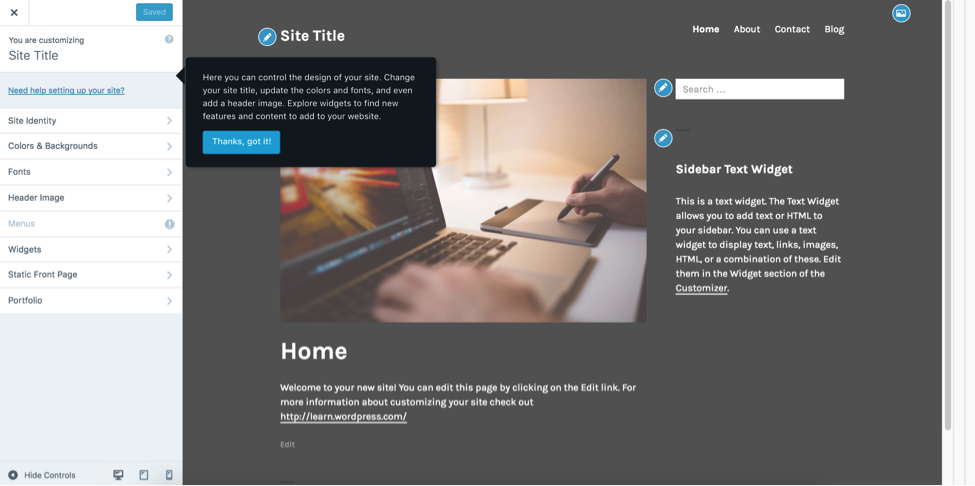 Here's an actual website that I was able to create in under an hour using a ready-made WordPress template.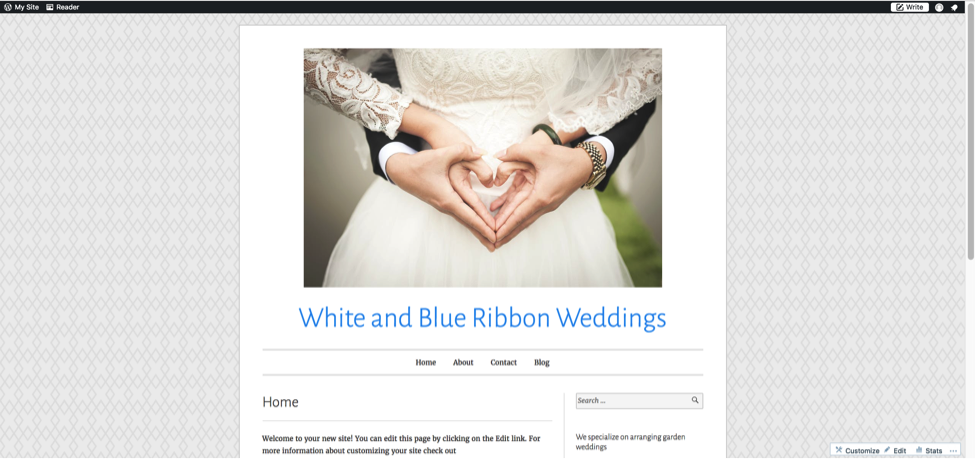 WordPress is free to download, and the only costs associated with having a site are cost of your domain name (~$15 per year) and the monthly costs of hosting the site (~5 per month).
Bottom Line
Having an official online presence is non-negotiable and these readily available (and inexpensive) tools give businesses less reasons not to have one – no coding background is no longer an excuse.
With these accessible tools, you only need creative ideas and great products to sell – once you have them, these online tools do a lot of the rest of the work for you!