The 35+ Best Business Books of All Time for Entrepreneurs Looking to Grow Big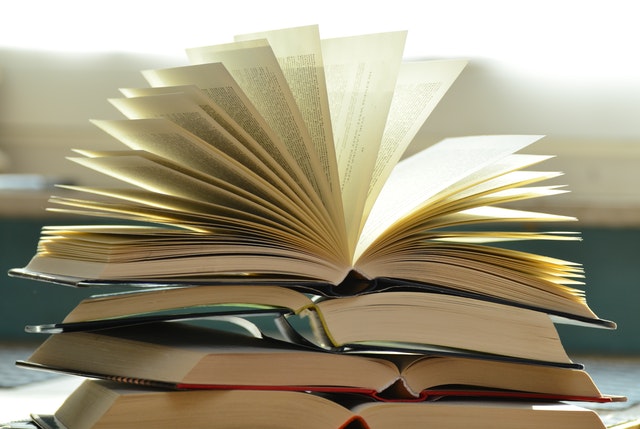 Today, I'm going to share the definitive list of the best business books of all time.
Because no matter where you are or where you want to be, the right book will help you get there faster, easier, and with fewer detours than you can on your own.
The right books allow you to distill decades of hard-won wisdom in a matter of days.
Whatever problem you're facing in your life and business right now…whether you want to make your first million…work fewer hours…or learn how to effectively lead a team of high-performers…
Someone else has already done all of the hard work for you and given you a step-by-step playbook for replicating their results.
But it's your job to uncover and apply their wisdom to your life.
So today, I want to share the 35+ best business books of all time for entrepreneurs looking to grow big in 2020.
If you will read and apply the lessons contained in these books, I promise that this year will be the most fulfilling and profitable year of your life.
The Best Business Books for Entrepreneurs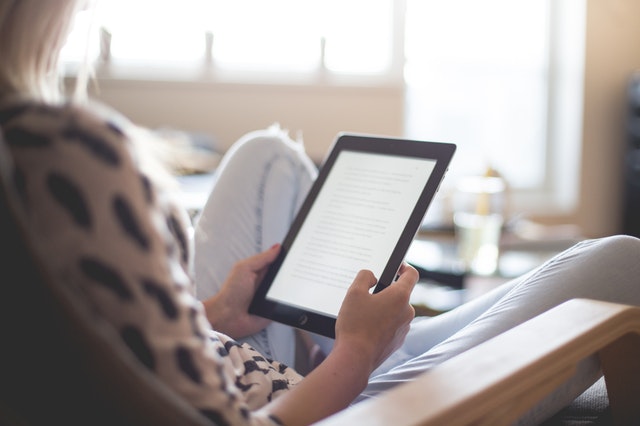 1. Relentless by Tim S. Grover
Relentless is a raw, no-nonsense guide to mastering mental grit and 10x'ing your life straight from the master of mental grit himself, Tim Grover.
The man who trained some of the greatest athletes of all time like…Michael Jordan, Dwyane Wade, Charles Barkley, Kobe Bryant.
Relentless covers powerful insights regarding leadership, how to achieve greater mental and physical strength, how to be, well… relentless in the pursuit of your goals and join the top 1% of performers in your industry.
No matter who you are or where you want to go, this is one of those life changing books that will help you get to the next level.
2. Man Up by Bedros Keuillian
If you're feeling unmotivated, apathetic, or just need a good 'ol fashioned kick in the butt to get you moving toward your goals, you need this no-nonsense guide from my friend, Bedros Keuillian.
Man Up will teach you how to eradicate the excuses that have been holding you back for years…(Hu)man up in your life and business…and achieve success at the highest levels imaginable.
It's raw, practical, in-your-face, and exactly what you need to go from where you are to where you want to be.
3. Unstoppable by Craig Ballantyne
If you're struggling with anxiety, feeling overwhelmed by your life and business, and struggling to make your life "work"…to have the time for family, business, and self without losing your sanity…this book is a life-saver (and I'm not just saying that because Craig wrote it!)
Unstoppable is the quintessential guide on beating entrepreneurial anxiety for good and building a bulletproof life that allows you to perform at the highest levels every single day.
If you're ready to kick stress and overwhelm to the curb for good, do yourself a favor and pick up a copy of this book.
4. The Perfect Week Formula by Craig Ballantyne
Why is it that some entrepreneurs are able to achieve sustainable success and performance…making millions…leading a superstar team…and finishing their days by 2 pm, while other entrepreneurs struggle for years?
Because the smartest entrepreneurs have a proven system for success and they implement it every day.
The Perfect Week Formula is that system. A step-by-step guide to accomplish more by 9 am than you used to all day…and to working 10-20 fewer hours than your competitors…all while making more profits with less stress.
If you want this year to be the year where you make your first million while cutting your work week in half…this book will show you how to do it.
5. Mastering The Rockefeller Habits by Verne Harnish
Some of the greatest secrets of success aren't all that secret…They're the same things prolific entrepreneurs and companies have been doing for years.
In Mastering the Rockefeller Habits (or Scaling Up) author Verne Harnish details the invaluable leadership and management principles that were used by "the world's richest man," John D. Rockefeller.
But Harnish shares more than just rah-rah motivational content; he gives you step-by-step action plans and applicable strategies to craft your vision, build world-class systems, and create a business that runs itself.
6. The Ultimate Sales Machine by Chet Holmes
When you learn to develop effective systems to generate leads, make sales, and build a high-performing team…you've cracked the code to success in your business.
And in The Ultimate Sales Machine, Chet Holmes dives deep into the process of developing those systems and routines to create lasting productivity and continual growth in your business…regardless of your industry or the economy. This no-fluff guide will do more than just motivate you; it provides actionable strategies that will help you add 10-20% to your bottom line month after month for years to come.
7. 4-Hour Work Week by Timothy Ferriss
Written by one of the most eclectic polymaths of all time, Tim Ferriss, this timeless classic is considered by many to be one of the best business books of all time.
Don't let the hyperbolic title fool you. The 4-Hour Work Week will teach you step-by-step how to break free from the golden handcuffs of success and leverage automation, delegation, and elimination to rapidly increase your income while working less. If you want more free time, more money, and more freedom to pursue your passions and do what you love…do yourself a favor and pick up a copy.
8. Ready, Fire, Aim by Michael Masterson
In Ready, Fire, Aim, Michael Masterson (aka Mark Ford–the original Founder of Early to Rise) details the practical steps you need to take to put your business on the fast track to success.
From his comprehensive strategies on the "Four Stages" of entrepreneurial growth to working on your own terms to building a high-performance team…this book is one of the best resources you'll ever find to help you hit the next level in your entrepreneurial journey and achieve the financial freedom you've always desired.
9. The Go-Giver by John David Mann & Bob Burg
It's easy to surrender to the idea that success is all about being a go-getter. The more you hustle, the more profitable you'll be, right?
Well, not according to John Man and Bob Burg, authors of The Go-Giver. Instead, they dive into a different approach for success: giving.
Mann and Burg share their insight through a story about Joe, the very definition of a go-getter who's desperate to close a sale at the end of a disappointing quarter. When he seeks advice, he learns that adding value to others and putting their interests before his own can lead to success in a way he never expected.
10. Influence by Robert Cialdini
Dr. Robert B. Cialdini spent 35 years doing intensive, evidence-based research, followed by three years of field study on what persuades people to change their behavior.
Influence is the powerful compilation of his studies, describing the psychology of why people say yes and how you can apply these principles to your business. Cialdini's work expounds upon six principles of influence you can use for good, and he also explains how to avoid becoming duped by those who use these powers of influence dishonestly. 
If you want to increase your influence…to unlock the ability to sell, motivate, lead, and inspire others with ease…this book will help you do it.
11. Getting Everything You Can Out of All You've Got by Jay Abraham
Creating new opportunities to build wealth isn't easy, but it can be simple when you learn to spot overlooked opportunities.
Jay Abraham focuses on how you can capitalize on these ideas with a fresh perspective and in turn, expand your influence, income, and success. He shares real-life examples of others who have used these same principles, like one clever entrepreneur who turned the concept of the ballpoint pen into roll-on deodorant.
Getting Everything You Can Out of All You've Got will teach strategies you can use to creatively out-smart competition and see massive success.
12. Creativity, Inc. by Ed Catmull
Ed Catmull, the co-founder of Pixar Animation Studios, reveals the benefits of focusing on creativity in business in this captivating guide for leaders.
Creativity, Inc. is one of the top business books for a reason; it serves as a handbook for anyone hoping to achieve originality and build a creative culture in their company.
Catmull also spills the techniques that have made Pixar into the massively successful corporation it is today with an instruction like, "The cost of preventing errors is often far greater than the cost of fixing them." This is a must-read for any entrepreneur…especially if you feel like your business is in a slump and needs a fresh new perspective.
13. Principles by Ray Dalio 
Ray Dalio, Founder of Bridgewater, one of the single most successful hedge funds in history, consolidated nearly 50 years of entrepreneurial experience into what many are calling "The Bible for Business."
Principles is a compilation of the most critical lessons investor Ray Dalio has learned in his life. He built the culture of his company, Bridgewater Associates, on the foundation of "idea meritocracy," which Dalio describes as an environment that encourages contributions and creativity by all team members. Principles details how to effectively communicate, make decisions, and build strength within a company. And is one of the best business (and personal development) books ever written.
14. The Dip by Seth Godin
You've heard it or felt it: "if you quit, you fail." Winners don't quit…right? Wrong. One of the secrets of being a "winner" is knowing when it's the right choice to quit, and then quitting quickly.
In his best-selling book The Dip, author and entrepreneur Seth Godin helps you discover exactly "when you should hold 'em and when you should fold 'em".
This is one of the best business books you'll ever read and it will give you precise systems and strategies for navigating the challenges of entrepreneurial life.
15. Zero to One by Peter Thiel
Peter Thiel co-founded PayPal and Palantir and invested in hundreds of startups like SpaceX and Facebook. And throughout his massive success, one of the most compelling patterns he's noticed in his career is that the most successful companies don't copy others; they create something entirely new.
Instead of asking what has been done that could be done better, successful companies determine what nobody has built yet, and then they build it. Sure, it's easy to make a carbon copy of someone else's business, but Thiel describes how to achieve greatness by doing what has never been done and doing it better than anybody else could.
16. The Millionaire Fastlane by MJ DeMarco
You were probably taught from a young age to go to college, then land a great job with a great 401k and penny-pinch until you retire or die. Does that life plan sound familiar?
If you're sick of staying in the financial "Slowlane," you need MJ Demarco's no-nonsense guide on how to achieve rapid financial growth before it's too late to enjoy it. The Millionaire Fastlane will teach you how to get into the financial "fast lane" and hit your first 7-figures faster than you ever thought possible.
17. Shoe Dog by Phil Knight
You'd recognize Nike's swoosh if you spotted it anywhere in the world, but how much do you know about Phil Knight, Nike's founder and CEO?
Chances are you haven't heard much about this mysterious businessman, but it's time to learn. From selling shoes out of his trunk in the 60s to massive setbacks, successes, the constant struggle that accompanies growth…Shoe Dog, arguably the best business book ever written, takes you behind the scenes and shows you what it really takes to build a "legacy" business.
18. Titan by Ron Chernow
Titan details the life and work of John D. Rockefeller, Sr., the world's first billionaire and a man who is still regarded as one of history's wealthiest people. One part biography, one part business book, Titan is one of the most incisive, polarizing, and interesting books you'll read all year.
Although his story is full of controversy, but there are plenty of lessons to learn about this unique businessman who did a lot of good as he built wealth. Ron Chernow hashes out all the details of Rockefeller's questionable history but also paints the picture of who this businessman was beyond his reputation. 
The Best Marketing Books and Copywriting Guides Ever Written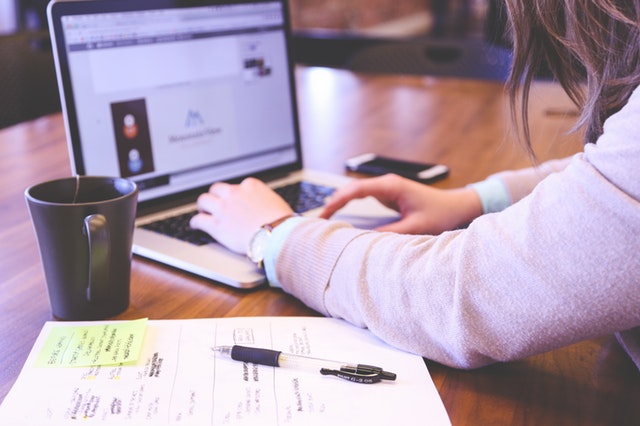 19. The Ultimate Sales Letter by Dan Kennedy
Imagine the world of possibilities that could open up if you could write a single letter that moved thousands of people to take action. Well, here's your chance.
Dan "The Millionaire Maker" Kennedy, reveals the industry secrets that will help your copy stand out in a crowded market and generate millions of dollars (while your competitors fight for the scraps). From his step-by-step copywriting process, headline templates, and a checklist to ensure you've written masterful copy…Dan will give you everything you need to write copy that makes millions.
20. The Robert Collier Letters by Robert Collier
The Robert Collier Letters Book was written decades ago, but the principles Collier shares are timeless and make this one of the best marketing books of all time.
Collier is known as one of the savviest marketers in history, mostly due to his mastery of writing directly for his audience and pinpointing their distinct needs. His skills led to millions of dollars in profit for his clients, and he shares his wisdom in this classic guide that serves more like a high-end course than a normal book. Read it. Apply it. Profit from it.
21. Cashvertising by Drew Eric Whitman
You're influenced by advertising every single day. But are you aware of (and more importantly using) the same powerful advertising techniques as some of the world's biggest brands? Drew Eric Whitman lets readers in on the profound psychology behind what the world's top copywriters and designers do to influence consumers and increase sales.
Whether you sell a program, services, or a physical product, you'll glean invaluable knowledge from Whitman's advice on advertising. He teaches how to create stellar ads using psychological principles, how to save money on ads, how to write captivating headlines and so many more tools that will skyrocket your business.
22. Breakthrough Advertising by Eugene M. Schwartz
Don't be fooled by the ancient-looking book cover of Breakthrough Advertising. This is one of the best marketing books ever written and contains some of the most influential copywriting instruction ever created. Schwartz was a wildly successful copywriter whose work led to billions of dollars of profit for his clients.
This masterpiece details how to listen to and read people to provide them with what they truly desire. Schwartz mastered the art of connecting with an audience to understand what they felt and wanted. If you want to learn how to reach your audience in this same way, don't wait: dive into this book and apply its principles to your writing.
Life Changing Books for Entrepreneurs 
23. Tao Te Ching by Lao Tzu
This classic text, translated from its original ancient Chinese version, has acted as a guide for Taoists for centuries. Tao Te Ching is the smallest and most profound tool to keep entrepreneurs grounded in the midst of the craziness of business life.
It's short, but powerful, focusing on principles of peace, spirituality, and mindfulness. The words, written originally by Lao Tzu, are as applicable now (if not more) as they were hundreds of years ago. 
24. The Art of Living by Epictetus
Philospopher Epictetus obtained incredible wisdom thousands of years ago that most people today have yet to grasp. He established a school based on his Stoic philosophies after he was freed from slavery, and The Art of Living contains a summary of his teachings.
Epictetus focuses on the philosophy that humans can't control what happens to them, only how they react to it. The Art of Living is a must-read classic packed with witty wisdom that is entirely applicable to your life as an entrepreneur. 
25. Willpower Doesn't Work by Benjamin Hardy
You've heard that your environment is central to success, but Benjamin Hardy's comprehensive work on the topic will blow your mind. Hardy, one of Medium's most popular writers, teaches how to create an environment that aligns with the ultimate vision for your business.
He details how to establish an environment that leads to a life of intention, a life where creativity and productivity are free-flowing. Start reading Willpower Doesn't Work right away if you're tired of barely hanging on through the roller coaster of entrepreneurial life.
26. The Power of Habit by Charles Duhigg
Charles Duhigg pretty much simplifies how to overcome our vices, how to sell, how to succeed with one straightforward concept: through habits. If only it were easy to implement, right?
The Power of Habit was named one of the best books of the year by The Wall Street Journal for a reason. Duhigg demonstrates how habits work and how honing in on habits has led to athletic champions, successful product launches and relaunches, overcoming addictions, and changing negative behaviors.
27. Stillness is the Key by Ryan Holiday
The world's highest performers – athletes, artists, entrepreneurs, and CEOs alike – have mastered the concept of stillness, something the most of the world has yet to figure out.
Author Ryan Holiday describes stillness as the ability to maintain steadiness in a hectic world. In Stillness is the Key, Holiday details the process of achieving this type of lifestyle, even in a world overcrowded with busyness and overwhelm. Holiday draws on ancient wisdom, using the words of Confucius, Thich Nhat Hanh, Nietzsche, and other great minds as the foundation of his work.
28. The Last Word on Power by Tracy Goss
Master of "Executive Transformation" Tracy Goss has helped executives reinvent themselves through her program for years; now, her life-changing content is compacted into her book The Last Word on Power. This is easily one of the most underrated business books ever written and, despite its relative obscurity, can easily hold its own with the likes of Think and Grow Rich, The 4-Hour Work Week, and Scaling Up.
Goss doesn't just teach you nifty marketing strategies or high-level business tactics…she teaches you how to permanently and fundamentally alter your way of being as a leader, high-performer, and entrepreneur.
If you have all of the right strategies and team members in place but are still struggling to reach the levels of success you desire…this book will be a gamechanger for you.
29. The Slight Edge by Jeff Olson
What if everything you ever wanted was only a few subtle shifts away?What if, instead of exerting herculean effort to achieve your goals, you simply made a few small tweaks in your daily routine that put you on a trajectory for long term success?
This is the theory posited in The Slight Edge, and as you flip through the pages, you'll quickly be convinced of its merit.
Jeff Olson explains why success is not a sprint as some people imagine, but a lifelong marathon. And that, with the right habits and routines, you can put yourself on a path for massive success without killing yourself to do it. He'll teach you exactly how to set up your life for consistent and sustainable results and how, over the long run, small marginal improvements beat massive sprints every time.
30. The One Thing by Gary Keller and Jay Papasan
Seven and eight-figure entrepreneurs have figured it out. Best-selling authors have it down. The highest performing athletes have mastered this.
They know that the secret to lasting success is to focus on the ONE thing that will lead to extraordinary results.
And in their book The One Thing, Gary Keller and Jay Papasan, dive deep into the specific tools and strategies you can use to apply this principle to your life. If you're struggling with "shiny object syndrome", this book will cure you for good and put you on the fast track to success.
31. Why We Sleep by Matthew Walker
Consistently getting good sleep is one of the simplest, yet most critical aspects of leading a happy, productive life. Neuroscientist and sleep expert Matthew Walker describes in great detail why sleep is one of the most important elements of our well-being and how it can make us healthier, happier, smarter, and more attractive.
More importantly, he will teach you practical steps and actionable insights to improve your sleep immediately and reap the benefits of proper rest and recovery.
32. Atomic Habits by James Clear
You watch too much Parks and Rec. You eat too much junk food. You spend hours scrolling through your smartphone.
Whatever bad habit you continue to hang on to even if it makes you feel terrible, it can be overcome if you attack the systems you've unconsciously created.
James Clear simplifies the seemingly impossible task of eradicating bad habits by taking small steps to implement better processes in your life and reveals the practical science of behavior change that will help you beat your bad habits for good and become the disciplined operator you need to be to succeed.
33. The Practicing Mind by Thomas M. Sterner
I'm guessing you didn't hear too much about "present-moment awareness" growing up. Our Western culture is completely contradictory to the practice of seeking this state of contentment rather than the constant hustling.
The Practicing Mind is a rare gem to help readers learn how to appreciate the process rather than always racing to the result. Sterner will inspire you to simplify your life, master your focus and discipline, slow down, and reach goals with active and intentional practice. 
34. Love Yourself Like Your Life Depends on It by Kamal Ravikant
Kamal Ravikant almost didn't publish Love Yourself Like Your Life Depends on It, but thank goodness he pushed past his fears and put out this masterpiece that the world needed.
Maybe you don't think too often about how important it is to love yourself, but Ravikant points out that when you love yourself, life loves you back. Learning this principle saved his life and has inspired thousands of people, too. Read this book and implement the three steps Ravikant used to turn his life around. 
35. Seeking Wisdom: From Munger to Darwin by Peter Bevelin
Peter Bevelin draws on the wisdom of some of history's greatest thinkers, from Charles Darwin to Charles Munger of Berkshire Hathaway and many others in between.
Seeking Wisdom focuses on our thoughts: how they're influenced, why we judge poorly at times, and how to improve our patterns of thinking. Bevelin digs deep, asking questions about our behavior and the things that interfere with our ultimate vision. Read this book to learn from some of the greatest minds the world has ever known.
36. Essentialism by Greg McKeown
If you're in the midst of burnout or you feel like you're entirely too busy but not accomplishing anything, you need to purchase Essentialism and scour it's content as soon as possible.
Greg McKeown won't teach you how to manage your time better; instead, he'll help you figure out how to determine what's essential in your life and how to eliminate everything that's not. Stop going through the motions and doing all the things just because you think you should. Start making the breakthroughs that will move you in the direction you actually want for yourself.
Over to You…
What do you plan to read from this list? Or have you already read any of the suggested books and been impacted by their words?

Are there any life-changing books you would add to this list? I'd love to hear more about them in the comments.