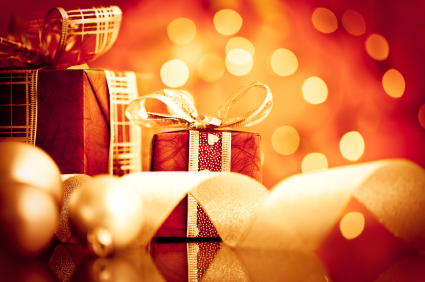 This message has NOTHING to do with making more money, but it does have everything to do with living a meaningful, abundant and happy life.
Let me tell you a story about an incredible experience and how it had extra special meaning for me because of the way that the Salvation Army saved Christmas for me back when I was a kid.
But first, more about the incredible experience.
Last weekend I was in Denver with my wife and kids to support my pal Craig Ballantyne and his business partner Matt Smith in something really cool.
You see, Matt discovered that each year the Denver Toys for Tots campaign run by the Marine Corps is short by some 85,000 toys.
No bueno.
When Matt and Craig heard about this they reached out to their friends to come out to Denver and help buy toys from Wal-Mart for Toys for Tots.
It's not often that I find myself in Walmart – but this was for a worthy cause. Over forty-five great people attended the shopping spree and our group goal was to buy $25,000 in toys.
Matt and Craig got the Marines to come out to three local Walmarts with the biggest trucks they had and our job was to load them up.
Within three hours we had collectively purchased over $60,000 in toys, effectively blowing away the $25,000 goal set by Matt and Craig.
This was a big deal for me because back in 1980 when we defected from Soviet run communist Armenia and came to the United States my first Christmas gift was something that my folks had gotten from the Salvation Army.
Had it not been for the Salvation Army, I wouldn't have gotten a gift at all that year.
Frankly, that would have been fine with me because even at the age of six I knew that what my mom and dad had done for us by bringing us to the U.S. was a massive gift in and of itself.
But it was really cool to get something for my first Christmas in America.
So I have a really good understanding of how these kids will feel when they get one of the thousands of toys we bought for them on Christmas morning.
Plus I wanted my kids to experience the joy of giving to others and helping their community whether local or global.
It's a value structure that I grew up with and it's served me well, and I know it will serve my kids well, too.
And that's what I wanted to talk to you about today.
Listen, I'm an entrepreneur. I enjoy starting businesses and building them up to be massive successes.
Creating a better mouse trap and adding value to the industry that I serve is what I'm good at.
And, to be totally open and honest with you… making money makes me happy.
There's nothing wrong or bad about making money – lots of it in fact.
Money is just a vehicle to freedom, that's all.
Money solves the problem of not having money – and that's a BIG problem to have solved.
But above all money buys happiness…
Say What?
That's right… money buys happiness.
Because nothing made me happier than flying out to Denver this weekend and buying eleven shopping carts full toys for such an awesome cause.
And nothing makes my life feel more abundant and meaningful than when we donate tens of thousands of dollars to Shriners Hospital for Children each year.
And nothing beats the warm and fuzzy feeling I get when we get letters in the mail from the six children that we've adopted through Compassion International (Thank you Vinny DelMonte for turning me onto Compassion).
And let me tell you how happy and at peace I feel when I know that God forbid, should I die today, that my son and daughter already have within their core values the need and desire to help out others in their community and country.
As it turns out – money does indeed buy happiness.
You see, I have this personal philosophy, and you're welcome to adopt it if you think it will serve you well – and it will.
My personal philosophy is that if you are benefiting from the freedoms, opportunities and liberties given to you by this great country of ours – then you have an obligation to give back to it as well.
Now this doesn't just apply to folks living here with me in the United States. It applies to all that have the same liberties.
Liberties: The state of being free within society from oppressive restrictions imposed by authority on one's way of life.
If you're happy with where you live, if your country affords you the liberties and opportunities that allow you to make the kind of money that you want…
…and to spend it how you'd like, then you have an obligation to give back to your country, to the people within it who are less fortunate, and to the military and individual soldiers who defend your rights and freedoms.
Not to mention, there's an actual science to happiness.
I'm convinced, and it's been measured, that we're most happy when we do for others.
It's a basic human need I suppose.
Why wouldn't it be, considering that most people understand and have compassion.
So go for it! Make money – lots of it. Do it by serving your community and by adding value to the people around you.
And if someone ever tells you that you money can't buy you happiness, you tell them that it sure can.
[
Ed Note:
Bedros Keuilian is the embodiment of the American Dream. Arriving in the United States from the communist Soviet Union back in 1980, his family went from being broke to eventually adding value to their new community. Today, Bedros helps over 45,000 fitness experts grow their businesses. Bedros knows the American Dream is NOT dead, because he is living it right now.
So are the folks in this inspiring video – watch it now.
]