The Quickest Way to Success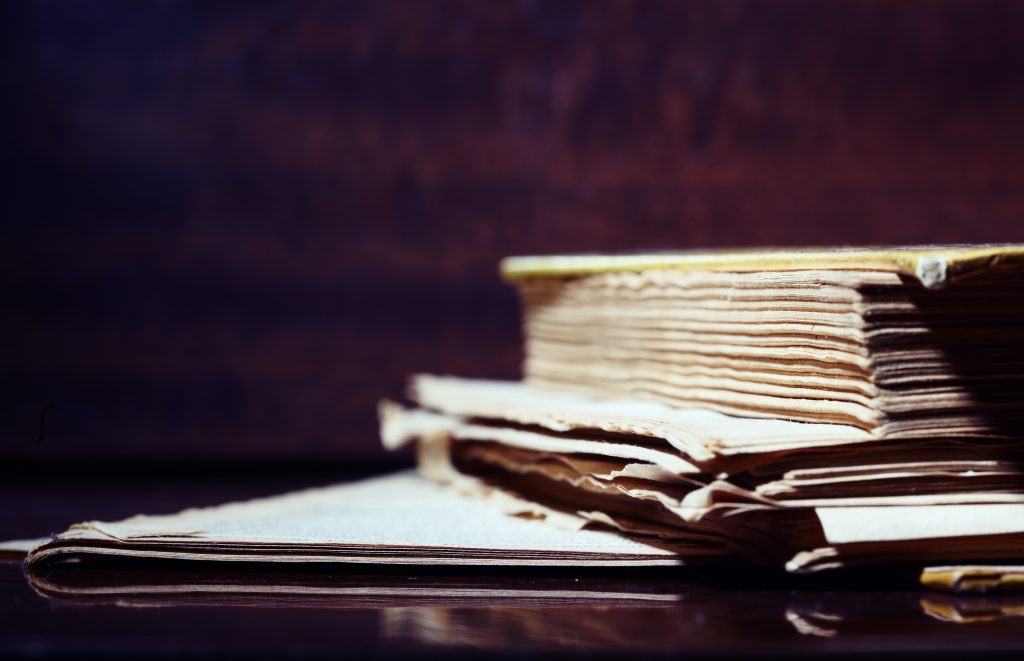 On my first day of my first job as a lowly assistant in Hollywood, someone gave me some advice that would shape the course of my entire career. They said: "Just make your boss look good."
Now in Hollywood, a world of big egos obsessed with getting credit, there is really no other way for someone just starting out to survive. But it turns out that across industries and across history, aspiring young men and women have used this same approach to get ahead.
They realized that the best way to advance their own interests was to do something simple but counterintuitive: provide opportunities for other people. Not only because it makes their boss look good, but because it creates its own opportunities for the pupil to learn and explore.
For instance, many people know that as a young man Benjamin Franklin published numerous letters written under fake names like Silence Dogwood. What they don't know is that Franklin wrote those letters, sub­mitted them by sliding them under the print­shop door, and received absolutely no credit for them until much later in his life. In fact, it was his brother, the owner, who profited from their immense popularity, regularly running them on the front page of his newspaper. Franklin was playing the long game, though — learning how public opinion worked, generating awareness of what he believed in, crafting his style and tone and wit. It was a strategy he used time and again over his career — once even publishing in his compet­itor's paper in order to undermine a third competitor — for Franklin saw the constant benefit in making other people look good and letting them take credit for his ideas.
One must master their ego to be able to completely ignore getting credit, getting ahead, even throwing out what your job is supposed to be on paper. It takes a special type of humility to focus your energy on finding, presenting, and facilitating opportunities that help other people succeed.
But this is essential.
Bill Belichick, the now four-time Super Bowl-winning coach of the New England Patriots, made his way up the ranks of the NFL by loving and mastering how to do the one thing that coaches hated at the time: analyzing film.
His first job in professional football for the Baltimore Colts was one he volunteered to take without pay — and his insights, which provided ammunition and critical strategies for the game, were attributed exclusively to the other public-facing coaches.  "He was like a sponge, tak­ing it all in, listening to everything," one coach said. "You gave him an assignment and he disappeared into a room and you didn't see him again until it was done, and then he wanted to do more," said another.
***********SPONSORED LINK************
4-Minute Workout Better Than Cross-Fit?
Here's why this workout is better than Cross-Fit…
In the time it takes someone to drive down to their local Crossfit, you
could do a better cross-training, fat-burning workout at home without
a single piece of equipment.
Try these NO-equipment workouts and compare.
***********************************************
This gave him two things: first, a role in the organization that allowed him to thrive and carve out space for himself, two, an understanding of the game that today cannot be matched. And today, Beli­chick has no problem getting paid.
A few years ago there was some controversy because Sheryl Sandberg, the COO of Facebook, was looking for an unpaid intern. How dare she?! bloggers shouted and yelled. She can afford to pay! Of course, she could. But can you afford to pass on that opportunity?
The attitude of the angry, unappreciated genius—that gets us nowhere. Nowhere but living back at home with our parents because "we're overqualified" for an entry-level position. Nowhere but a reputation for being a person who doesn't work well with others, who is entitled and obnoxious.
Meanwhile, the apprenticeship model is responsible for some of the greatest art in the history of the world—everyone from Michelangelo to Leonardo da Vinci to Benjamin Franklin has been forced to navigate such a system. The greatest networkers in the world practice their art by delivering extraordinary amounts of value to everyone they meet.
It's because they realize what most people's ego's prevent them from seeing: that by serving and helping others now, you're really helping yourself.
I've seen this in my own life. For many years, I was a research assistant and apprentice for the author Robert Greene, creator of the 48 Laws of Power. My job was to contribute little bits and pieces to his books that 99% of the public would have no idea I was responsible for. But I loved it. I did it for years.
Working in that system, also taught me the fatal consequences of ego. One slip up, one false belief that you were indispensable to the project, and the door would be shut on you. Important people don't have time for that. But the quieter and more helpful I could be? The more opportunities I had to contribute. The more I learned. The more trust I was given.
Slowly I developed my own abilities and was able to pursue my own career. I'm writing this article (and now my own books) because of it.
There is an old saying, "Say little, do much." What we really ought to do is update and apply a version of that to our early approach. Be lesser, do more. Imagine if for every person you met, you thought of some way to help them, something you could do for them? And you looked at it in a way that entirely benefited them and not you. The cumu­lative effect this would have over time would be profound: You'd learn a great deal by solving diverse problems. You'd develop a reputation for being indispensable. You'd have countless new relationships. You'd have an enormous bank of favors to call upon down the road.
That's what this strategy is about — helping yourself by helping others. Making a concerted effort to trade your short­ term gratification for a longer­term payoff. Whereas everyone else wants to get credit and be "respected," you can forget credit. You can forget it so hard that you're glad when others get it instead of you — that was your aim, after all. Consider it all an investment.
This approach is here for you at anytime. There is no expiration date on it either. It's one of the few that age does not limit — on either side, young or old. You can start at any time — before you have a job, before you're hired and while you're doing something else, or if you're starting something new or find yourself inside an organization with­out strong allies or support. You may even find that there's no reason to ever stop doing it, even once you've graduated to heading your own projects. Let it become natural and permanent — always, always find opportunities for other people.
Editor's Note: This piece is adapted from the book Ego is the Enemy, published by Penguin/Portfolio.
Ryan Holiday is the bestselling author of Ego Is The Enemy and three other books. His monthly reading recommendations which go out to 50,000+ subscribers are found here.