How to Keep Your Best Employees from Leaving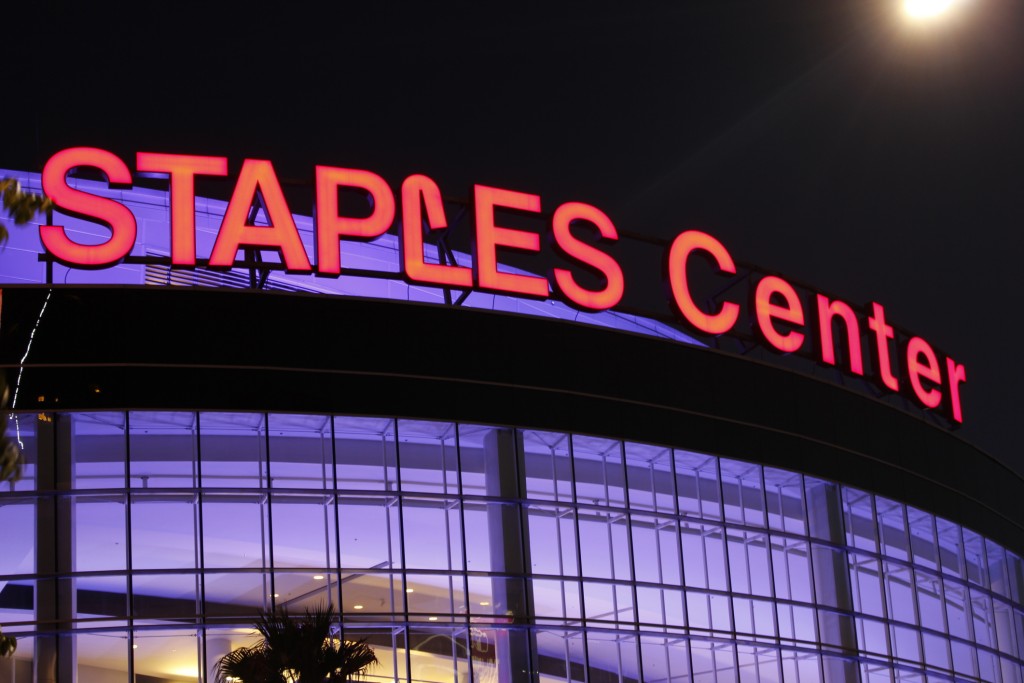 Wednesday night, basketball history was made when Kobe Bryant became the oldest NBA player to score 60 points in an NBA game.
It also happened to be Kobe Bryant's last game on the hard court — capping off a 20-year career with The Los Angeles Lakers.
A quick Google search reveals some impressive numbers from Kobe Bryant's highlight-reel career:
Bryant entered the NBA directly from high school and won five NBA Championships with the Lakers. Kobe is an 18-time All-Star, 15-time member of the All-NBA Team, and 12-time member of the All-Defensive team. He led the NBA in scoring during two seasons, and ranks third on both the league's all-time regular season scoring and all-time postseason scoring lists.
What's most impressive, to me, about Kobe Bryant though, is his loyalty.
Beginning his 20th season with the Lakers, Kobe set an NBA record for most seasons played with the same team.
Maybe it's just because I'm a millennial, but 20 years with one — and only one — team seems like a long time.
Especially when you consider the median employee tenure for workers aged 25-34 in 2014 was only three years, and only five years for Gen X. Kobe is 37.
Regardless of what Kobe was paid for his loyalty, his career can still be applied as a lesson in business. Because, just like any employee, Kobe had other offers.
Today, we're going to talk about organization loyalty — why it's important, where it starts, and how to foster it.
If you're an employee reading this, Kobe Bryant's career is just one example of the benefits being a one-club man can provide you. Just look at Kobe's numbers and ask yourself if you could accomplish similar feats by jumping from one company to the next, every three years?
If you're an employer reading this, I imagine you're wondering what the secret to The Los Angeles Lakers organization has been for the past 20 years?
While I don't have the answer to that question, I do have some compelling insights as to how some top companies keep their best employees.
Before we get to that, let's look at why it's important to have loyal employees. It might seem obvious, but these numbers are pretty shocking:
"Even just a handful of disengaged, uninterested employees can negatively impact an entire organization," says Bridget McCrea "According to the AMA, declining employee loyalty harms organizations by causing low morale (84%), high turnover (80%), disengagement (80%), growing distrust (76%), and lack of team spirit (73%). And, 33% of senior leaders believe employee loyalty has a direct relationship to profits."
McCrea also says, "With two-thirds of millennial employees planning to leave their current organizations by 2020 — and 25% planning an exit within the next 12 months — the need for a solid employee engagement, development, and training approach becomes even more critical."
If those numbers don't make you sit up straight, I don't know what will. Now let's look at where employee loyalty starts.
Rock Kuchenmeister, general manager of K/E Electric Supply Co. believes employee loyalty begins with company culture:
"Team K/E" initiative is specifically centered on creating an atmosphere of teamwork and collective success. For example, the company's bonus structures are based largely on teamwork and team-centric efforts, both throughout different departments and across different branches. The family-owned firm also uses a "Family First" approach that helps workers attain the kind of work-life balance that keeps valued staff members happy and loyal."
Team culture is just as important in sports. When your team gels, that's when your team has collective success and increases its chance of winning a spot in the playoffs (promotion) or championship (the ultimate bonus).
Managers often are reluctant to invest too much time or company money in young hires, because they're afraid of disloyalty, numbers don't lie. But, maybe employees are not loyal because they're not being invested in from the beginning?
Maggie Wenthe, Des Moines, Iowa-based ITA Group's incentive and recognition solution manager says, "The typical employee really wants to be able to master his or her position, understand where the growth opportunities are, learn new skills, and acquire new knowledge. When a distributor can help make some or all of these things happen, it puts itself in a more valued position in the eyes of that worker."
Wenthe's firm approaches employee training and engagement from five different angles: Performance, career, wellness (personal, health, financial, etc.), social (recognition programs, spot awards from managers, etc.), and community (giving back, volunteering, etc.).
Wenthe says, "The 5-pronged approach tends to resonate especially well with younger workers — many of whom are interested in 'giving back' and getting involved with important community activities and causes."
But what happens when you invest in a new hire and they still leave? Then who's to blame?
Most likely it's still the employer's fault. Because it was probably a bad hire to begin with.
Suneil Kamath says employers can find candidates that truly fit their values if they follow these three steps during the interview process:
1.     Ask candidates where they see themselves in the future. Ask potential candidates where they see themselves in five or ten years. Based on the candidate's response, assess if the company can help the candidate get to that place or not (Note: If the candidate gives a generic response, press for a more honest answer).
2.     Be honest about the company's culture. During interviews, be honest about the company's culture. Some companies have work-life balance, others don't. Some companies are more collegiate, others aren't. By communicating what the company is and is not, a candidate will have a better sense of the company and whether they will be a good fit or not.
3.     Be honest about the type of candidate you are trying to hire. During the interviews, communicate what type of candidate would be a great fit for the job at hand and the company. Furthermore, after you explain that to the candidate, ask them how they feel about that. By communicating the type of person you want to hire to the candidate, they (and you) will be able to assess whether or not the job would be a good fit for them.
OK, that's a lot to digest on employee loyalty on a Friday. A few final tips worth mentioning, in Chad Halvorson's article, 10 Steps to Increasing Employee Loyalty, he suggests these 2 tips:
Increase confidence in leadership. When employees see the management team excelling and the company doing well, that positive energy will flow downhill and enthuse even the most jaded employee.
Nip problems in the bud. Look for warning signs before things come to a head. And when you spot an issue, deal with it sooner than later, but deal with it fairly.
When Kobe Bryant came into the league he had an ego the size of High School senior — since he was one. Despite feuding with teammates — especially Shaquille O'Neil — then-Lakers head coach Phil Jackson was able to mentor Bryant and lead the Lakers to three consecutive NBA championships.
Nick Papple
Managing Editor
The Daily Brief