How to Find Your True Calling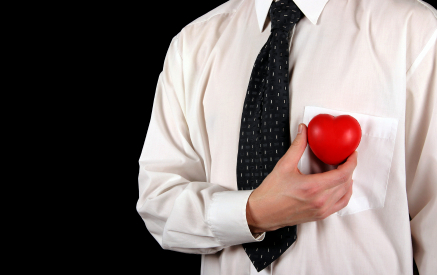 Your success in life will be largely determined by your ability to find your true calling, the right work for you to do, and then putting your whole heart into doing it very well.
The happiest people are those who have carefully thought through who they are, what they want, where they are going, and then decided exactly what they need to do to get to their goal. Asking yourself five targeted questions can help you home in on whatever path is right for you.

#1: What do I do easily and well?
When you are seeking your true calling, you must look at the activities that have always been easy for you but which have been difficult for others. Often, you will get comments and compliments on how well you do a particular task. You will be surprised when you hear those remarks, because you never even thought about it that much. It just seemed natural for you from the very beginning.
My daughter is a natural and spontaneous little actress. From the time she was three or four years old, she has memorized lines and acted in every school play and function that has ever come up. In fact, by the time she was six, she was memorizing every line in the school play, not only her own but the lines of every other child. When the other children forgot their lines, Christina would whisper them and keep the play on track.
When Christina was 11 years old, she appeared at a city council meeting and gave a speech in favor of a permit allowing her school to expand. She stood up at the meeting, on a chair, in front of 150 adults, and gave an impassioned little talk. As a result, the permit was granted – and Christina was on the front page of two newspapers the following day.

#2: What are the things that I have done in life that have been most responsible for my success?
In looking back over your work and your activities, what are the things you have done that have given you the greatest rewards and satisfaction? If you work for a company, what are the activities you have engaged in that have achieved the very best results for yourself and your company? Your previous success experiences are signposts pointing to the sort of things that you should be doing more and more of if you want to deploy yourself more fully for greater happiness and satisfaction in life.

#3: What would I do differently, knowing what I know now?
Is there anything that you are currently doing that you wouldn't start up again if you had to do it over? Is there any relationship that you are in that you wouldn't get into if you could make the choice today? Is there any job or part of any job that you are doing that you would not embark upon, knowing what you now know, if you had to do it over?
As many as 95 percent of people working today are under-employed, not working to their full capacity for themselves and their companies. Only 5 percent, when interviewed, will say that they are working fully extended at their current job. Only 5 percent feel that their entire potential is being consumed and that they are working on the outer edge of their abilities. These people also tend to be the happiest, the highest paid, and the most fulfilled in any organization or enterprise.

#4: What work would I choose to do if I won a million dollars, cash, in the lottery tomorrow?
This is a question I sometimes ask my seminar audiences. When you hear this question, your gut reaction is a good indicator of where you are today and possibly where you should be going in the future. Most people, when they think of winning a million dollars, think of quitting their current job and doing something else. There is nothing wrong with that. Since most people have backed into their current jobs, taking them because they just happened to be there at the time a job was needed, most people probably should be doing something else.
Napoleon Hill once said the key to success in America is to find out what you really enjoy doing, and then find a way to make a good living at it. What do you most love to do?
Successful people don't feel like they work at all. They are doing what they love to do, and they are so busy doing it that their work becomes their play. Their work life and their personal life blends together like a hand fitting neatly into a glove. There is no separation. They are totally committed individuals who are accomplishing far more in a shorter period of time than the average person who is merely going through the motions.

#5: If I were absolutely guaranteed tremendous success in any job I chose, what field would I go into?
One of the major reasons people hold themselves back from doing what they are truly meant to do is that they are afraid they will fail in some way. And being afraid that you will fail is the surest guarantor that you will fail.
But what if you are absolutely guaranteed success in any field you choose? What would it be? What would you want to do if you had unlimited time, unlimited resources, and guaranteed success?
The answer to that question should cause you to tingle a little bit. It should make your stomach flutter. It should send a thrill of excitement and anticipation through you that tells you this is the job you should be doing.
Asking and answering the above five questions can change your life.
You have within you talents and abilities so vast that you could never use them all if you lived to be a thousand. You have natural skills and talents that can enable you to overcome any obstacle and achieve any goal you could ever set for yourself. There are no limits on what you can be, have, or do if you find your true calling.
When you become one of the few people who are doing what they love to do, who are totally absorbed in doing something they really care about, you will make more progress in a couple of years than the average wage slave makes in five or 10 years. You will come to the attention of people who can help you and open doors for you. You will be happy and fulfilled in both your work and your personal relationships. You will have more energy, enthusiasm, and creativity. You will unlock your true potential, and your future will become unlimited.
[
Ed
. Note: Finding your true calling can help you find happiness, success, and even wealth. Put Brian's strategies to work, and you could have it all. And if you want to find your focal point and learn to maximize your income and minimize your effort,
check out Brian's website here.
]