How to Build Your Family Wealth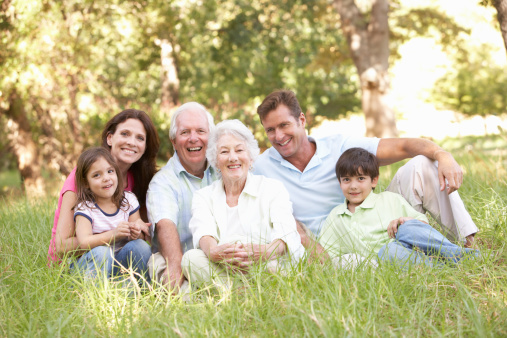 The real wealth in your family is in its human, not its financial, capital.
This is one of the secrets of establishing a lasting legacy. Concentrate on your family… and the wealth will follow.
Families that successfully preserve wealth for generations are always made up of individuals with financially valuable skills and abilities, held together by love and strong family bonds. That's the kind of family you want to create, if you want your wealth to last beyond you. These families can have their money taken away, and make it all back.
As my dad puts it, "You can have a fortune by accident. And you can have a family by accident. But you can't hold onto a family fortune by accident." You need to be smart about money. And you need to be smart about family, too.
The Godfather of Family Wealth Preservation
I interviewed Jay Hughes, one of the best-respected authors and advisors in the family office world. Jay is the author of Family Wealth: Keeping It in the Family – which I highly recommend you read. He has been an advisor to some of the world's wealthiest families, including the Johnson family of Johnson & Johnson fame.
After all, multigenerational wealth preservation is a unique project. A relatively small number of wealthy families show an interest in it. And of the ones that do, only a small number succeed.
According to a 2011 study of 3,250 wealthy families, 70% of estate transfers fail, resulting in an "involuntary loss of control of assets." Jay knows the authors of the study, Roy Williams and Vic Preisser. He told me that the failure rate was likely as high as 85% – which drives home the importance of the strategies we employ here at Bonner & Partners Family Office.
Beware of Entropy
Jay attributes the low success rate to what he calls "entropy" – a term he's borrowed from thermodynamics. For families, entropy describes a tendency to break down over time: moving from cooperation toward conflict… from extraordinary to ordinary. Dad and I call it "generational-regression" – the tendency of families to regress to the mean.
Whatever you call it, the families that succeed resist this phenomenon. And they do so mainly through unity and preparation. So, here are two things I recommend you do with your family over the holidays to help bring everyone closer and prepare them for building and preserving wealth.
Assignment #1: Honor Traditions
Now is the time to seize the opportunity to strengthen your family culture and identity by doing something that's unique to your family. Sometimes it's best to use a family vacation so you have a special place to go – maybe the family farm or beach house.
Be sure to schedule events well in advance. Welcome in-laws… boyfriends… girlfriends… and new family members as warmly as possible. Make your gathering spot a place where everyone wants to be.
Practice family traditions… or start new ones. Say a special family blessing before dinner. Go to a Sunday service. Work together on a family project.
For my family, that means a construction project. My dad has rented a backhoe machine this year. We're going to excavate a trench at our underground house and put in a pipe to help dehumidify it. My five-year-old son, Liam, is very excited to be able to work with "granddad" on the backhoe…
Also, to solidify your family culture, encourage elder members to tell family stories and share history.
And with the family gathered together, it's a great opportunity to open up and ensure that the emotional needs of members are being met. Make sure that there aren't any problems simmering below the surface.
Successful multigenerational families understand all of this. And they spend a lot of time developing a family culture that encourages success and reinforces family ties.
You should also beware of allowing family members to opt-out of family events. Certainly, there will be times when individual members need to "do their own thing." But ideally it should be in addition to the family activities – whenever possible – not a substitute for them.
Don't overdo it and put people off. You don't want to be pushy. Just err on the side of inclusiveness rather than exclusiveness.
The most important thing is to have fun and enjoy your time together.
Assignment #2: Hold a Family Meeting
With everyone together, it's also a perfect time to have a family meeting. Make it short and informal.
You can catch up on family profiles. We did this at Thanksgiving this year. Each family member gave the group an update on what they're doing, their successes and challenges. They shared where they see themselves in 5 or 10 years' time.
I'm always surprised about what comes up when we do these profiles. You think you know everything about your family members, but sometimes their circumstances or goals are quite different than you expect. I think you might be surprised, too. And understanding where family members are coming from informs collective decision-making and enhances communication within the group.
I'll be banging the drum on this regularly. It's the emotional connections between family members that determine whether your family, and your family wealth, lasts or fades away.
Family vacations and gatherings aimed at strengthening bonds go a long way toward preserving wealth for generations to come.
[
Editor's Note:
To learn how to protect your savings before bubble finally meets pin, claim your
FREE copy
of Bill's book
The New Empire of Debt
, which he co-wrote with Agora Financial's Addison Wiggin. As the
Times of London
put it, Bill and Addison's book "tells the stories of how empires are eventually undone by the same 'vain overreaching.'" It also details what steps you should take before the US Empire of Debt collapses.
Claim your copy here
.]